These Southern Style Pressure Cooker Collard Greens are flavorful, tender, and cooked in half the time than the stove top method. Now you can enjoy collard greens any day of the week!
This post may contain affiliate links for your convenience. My full disclosure is available here.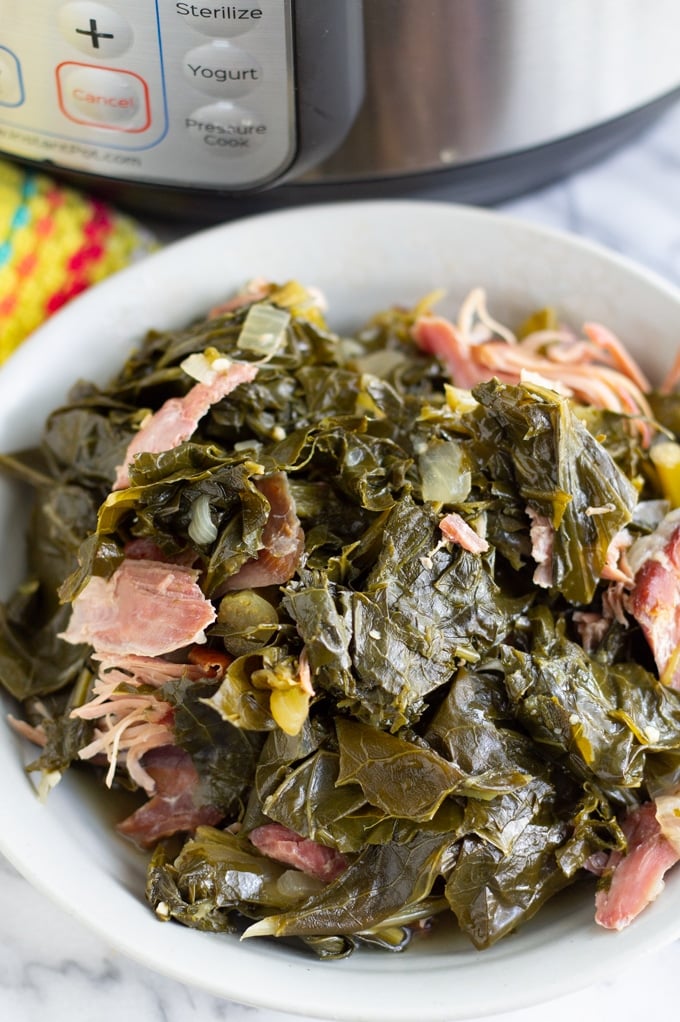 If you live in the South, then you know all about the amazing way collard greens are cooked down here. For me, southern style collard greens are like a dream come true. In fact, it's a must item I have to have on my Thanksgiving plate. I avoided making it at home for the longest time because of how long the process was of making the greens.
…