It's rare that hubby and I get a date night…but when we do, we go big or stay home. So on a rare night that we were kid free, we decided to have our date night at BluNotes of Charlotte and enjoy a romantic evening.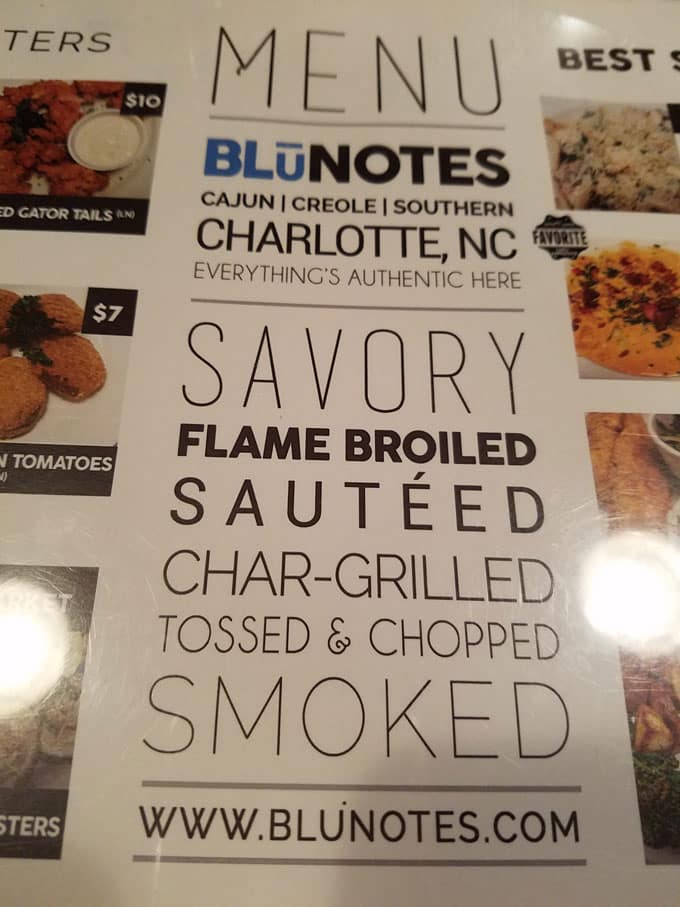 BlueNotes is located in the University Area of Charlotte, NC. When I think of date night, my mind never wanders to the University area but I had heard so much about this restaurant that I figured a trip to this part of town may be worth it. BluNotes is more than a place to grab a bite to eat, it shines on its live entertainment and delightful ambiance.
Prior to our arrival, we made sure we made reservations. You should do the same as this place is pretty popular on the weekends. We arrived for dinner at 7pm, parked in the parking lot (Yay for easy parking), and sashayed towards the restaurant. It is a must to sashay on date night.
At BlueNotes, there is a cover charge. We payed 4 per person. That price may vary so my suggestion is to check before you go on how much that may be.
Once we arrived, I loved the atmosphere. There is a dance floor and a DJ was spinning some great tunes when we walked in. It was an old school kinda mix and I loved it. We were taken to a table and provided our menus. Our waiter arrived promptly, took our drink orders, and was pretty good when it came to making suggestions about the menu. If you ever eat out with me, you will discover that I ask a freak load of questions about the menu. My money doesn't come easy so I always want to ensure that I will like what I order.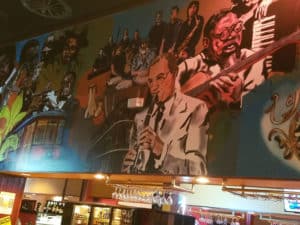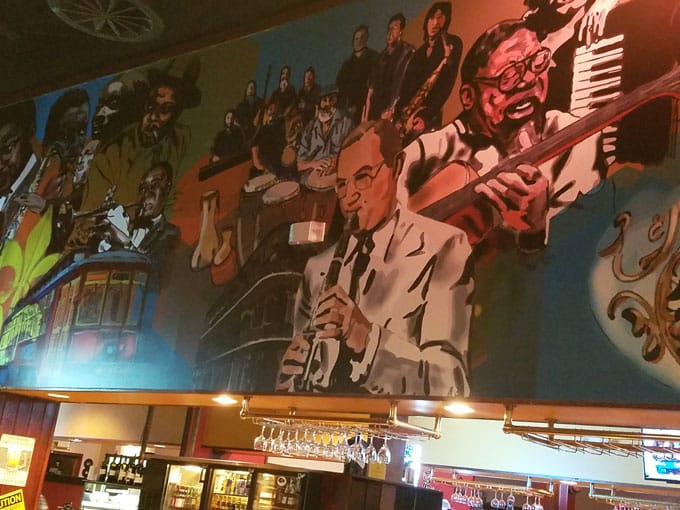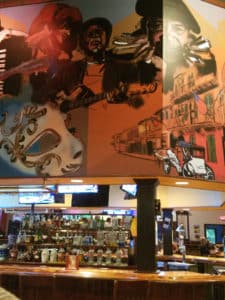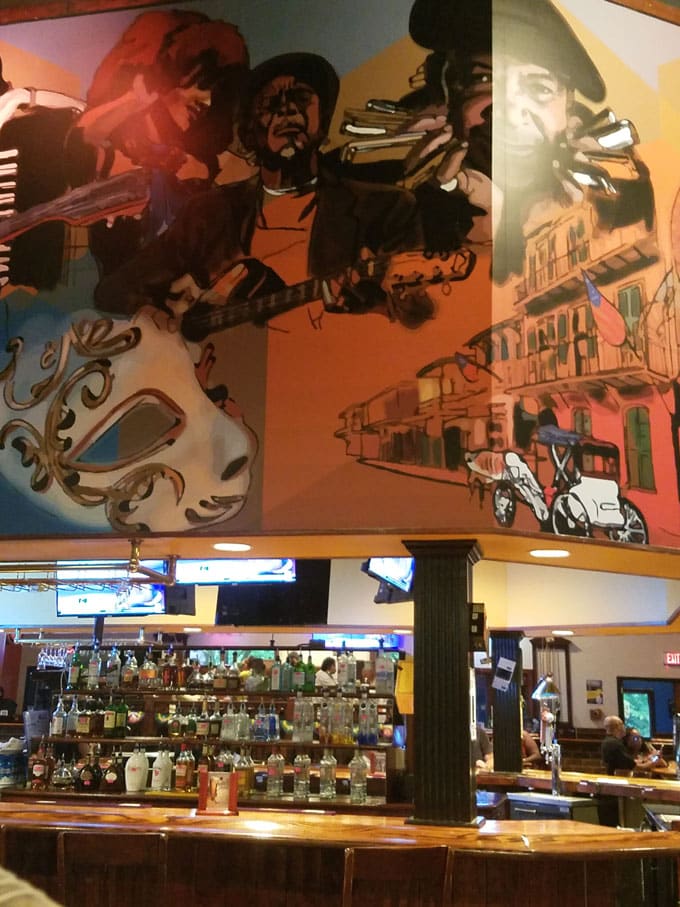 The crowd was pretty diverse. Older and younger folks having a good time laughing, eating, and bopping to the music. There was a birthday dinner to the left of us and other couples scattered throughout. One of the things I noted was that there were young children present as well. I liked this! I saw a mother take her two toddlers to the dance floor and they had a blast jumping up and down to the beat. A father and his pre-teen daughter also hit the dance floor, making me say "awwwww" as it was the sweetest thing ever! I thought about taking my butt out there too but that shyness gene in me is strong at times, so I just remained seated and bopped to the music in my chair.
The decor is great! Peep these pics from the area above the bar. Kuddos to the artist, I think this is amazing.
The band that played that night was called McGroover. This funky, jazzy, soul filled band sounded great! Click on the link to find out more about them, they are worth a listen to.
Ok, ok….now let's get to the food…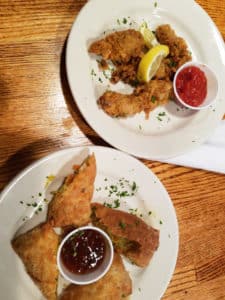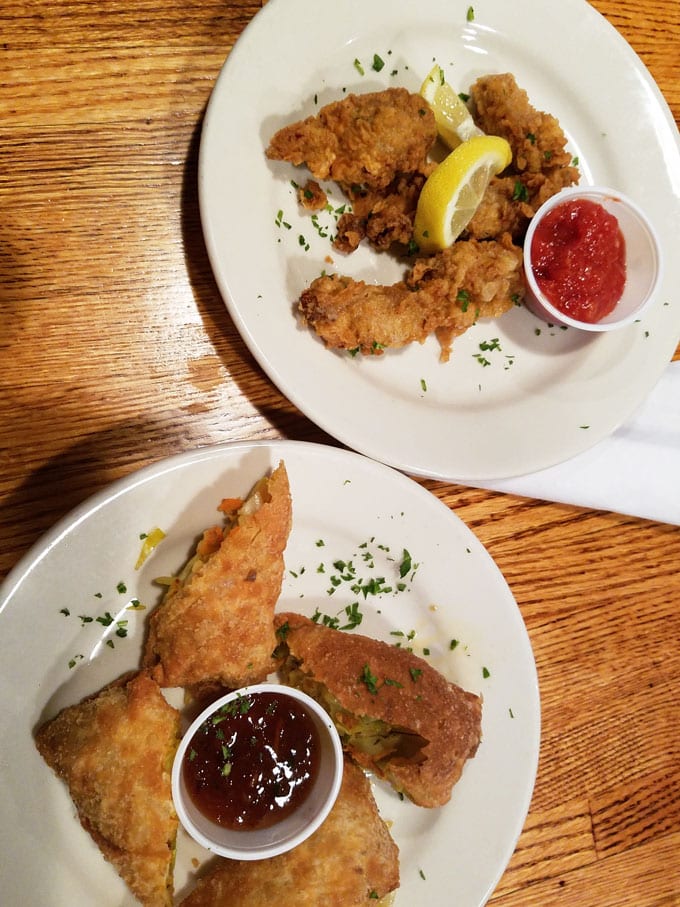 Appetizers
Hubby and I can never agree on which appetizer to order, so we ordered two, the Fried Oysters and the Crawfish Eggrolls. Hubby is a big fan of oysters, I'm not. He says they were good. As far as the Crawfish Eggrolls go, I loved them. A creative and fun way to eat crawfish. I really enjoyed the dipping sauce as it was sweet and flavorful and paired nicely with the crawfish.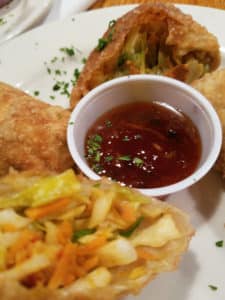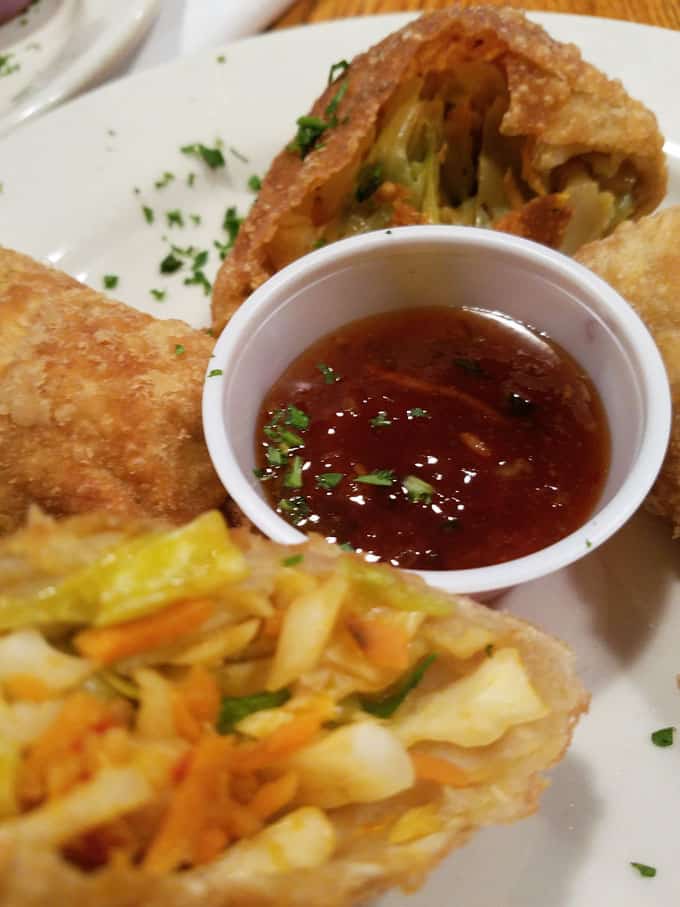 Drinks
Hubby had a beer (how boring) while I ordered a Daiquiri. For the life of me, I can't remember the name of this drink (I so sorry) but at least I remembered to take a picture. The extra shot of alcohol was provided just in case it wasn't strong enough for me…how thoughtful. I don't drink daiquiri's much so I am not sure if it tasted like it was supposed to but it was good. I drank it all…including that extra shot.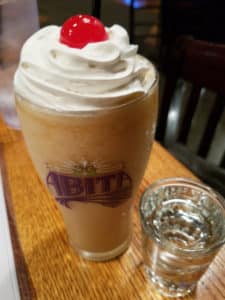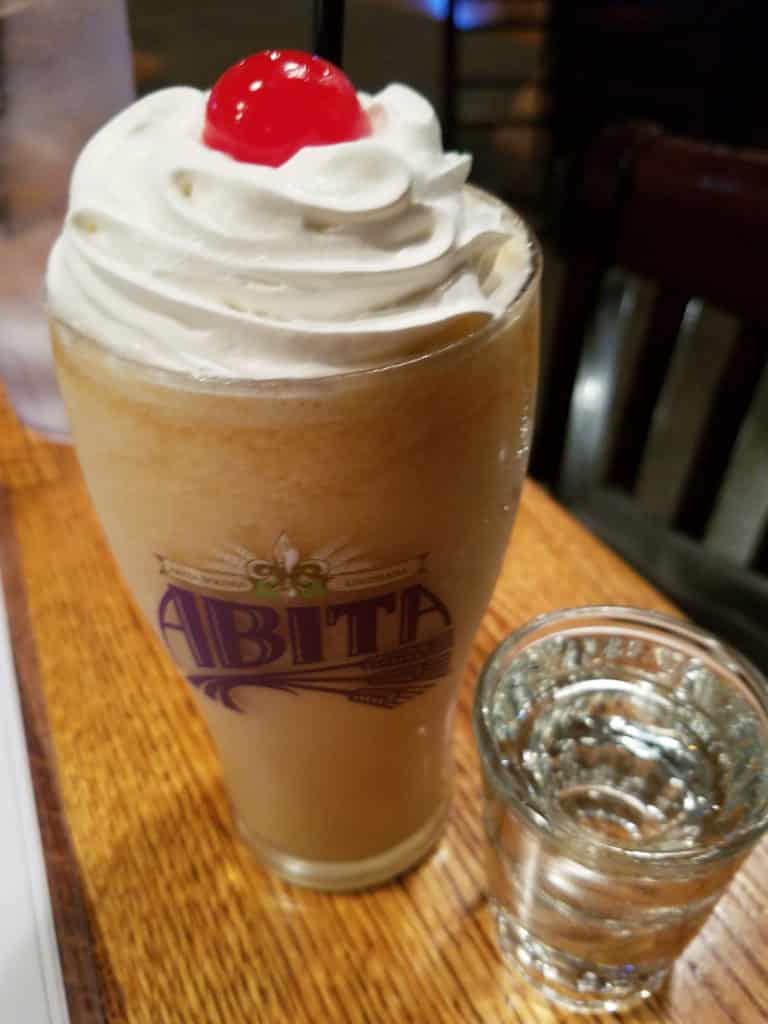 Entree
I had the Cajun Chicken Pasta. For the life of me I cannot remember what my Hubby ordered…except that it was fried and he liked it. As far my pasta dish goes, it wasn't bad but I won't be doing back flips over it. My biggest sad face was the Parmesan cheese…I'm not a fan of pre-shedded Parmesan, not even in my own kitchen. Other than that, the flavor combination was decent but I'm a stickler about my cheese.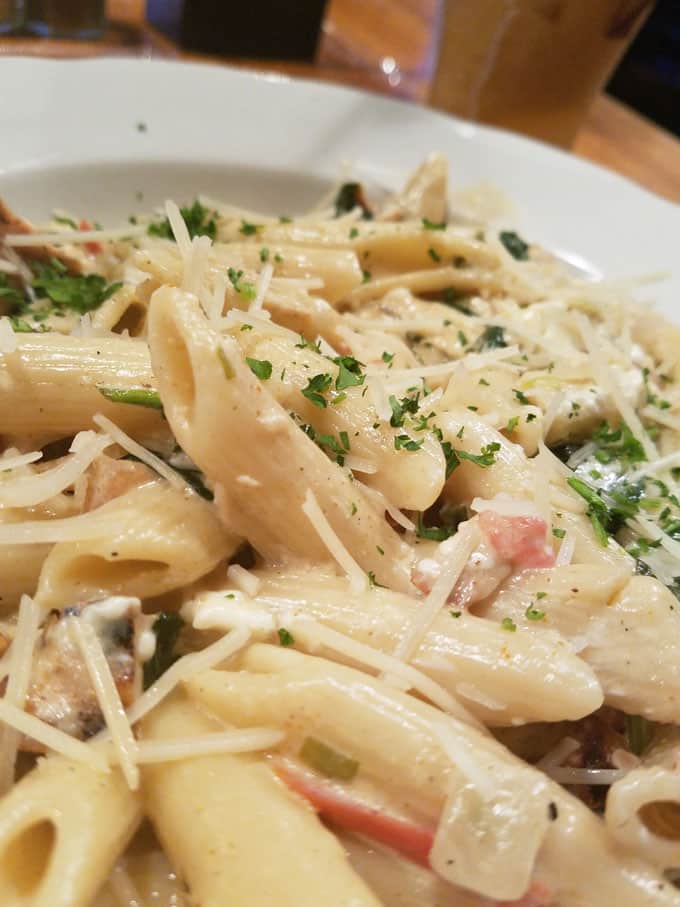 We skipped the dessert menu as I was stuffed, sleepy, and tipsy. Overall, I thoroughly enjoyed my experience at BlueNotes! I woud likely order a different entree the next time I go. I love any place that has live music but the ambiance here makes it even better. The fact that they do this every weekend makes BluNotes a spot I'll have to go to more often.