I finally took the time to have some of the best…naw, the best seafood Charlotte has to offer at Seafood Connection Charlotte.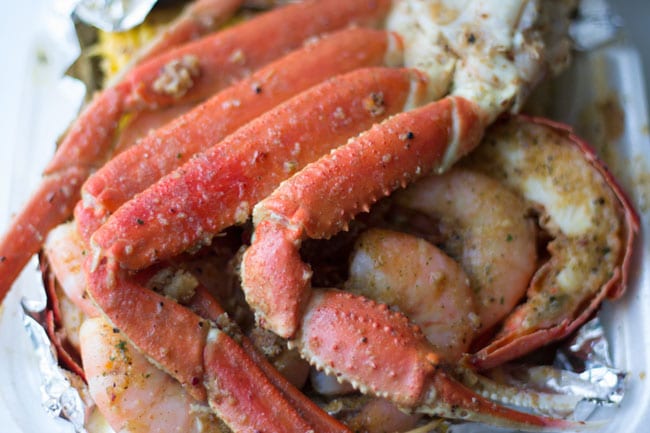 I'm sure you've heard of the Seafood Connection Charlotte. If not, which rock are you hiding under?!? But seriously, The Facebook Group has over 30,000 members and the Instagram has 15,000 followers. I honestly don't know how I found out about this place but I liked the Facebook page a few months back and was blown away by all the beautiful seafood plates on my news feed. So I vowed to not only stalk the page, but to actually go and grab a plate…or a few.
Here's a few pointers for you to prepare for your first visit:
Join the Facebook Group to learn about updates such as locations and times. I was able to find out the hours, locations, and preview the menu on a pinned post located in the Facebook group.
Cash only! At least for now. Maybe this will change but come prepared with some cash monies. I did notice an ATM machine at the location but I recommend you come prepared either way.
You find out about the hours and location the day of. Again, join the Facebook group and get this info early in the day and plan accordingly.
Be prepared to wait. My time at the place lasted about an hour. That's from when we entered the door and got our food and left. That may seem like a long wait to some but it honestly isn't that bad when you think about it. Most crowded restuarants take just about as long to get food once you're seated. In addition, all food is freshly made so it makes sense.
Charge your cell phone and wear comfortable shoes. Wear heels if you wanna but you will be standing in line for a little bit my friend. No worries, if your cellly is charged, you can read a book or catch up on Facebook birthday wishes while you wait,
You can buy drinks while you wait. At least that is the case while it's located at King of Spicy. Again, I don't know how long that will last but for now, the order line is located inside the King of Spicy restaurant on Albermarle Rd. You order food from the bar but I did see a few folks buy drinks while they waited. I sipped on complimentary water.
You can sit and eat at the restaurant or take it to go. I was ready to get back and get my fingers and face messy in the privacy of my own home. I get it in when I eat my seafood and like to make my "mmm, mmm" sounds in privacy.
Be prepared for some amazing food and to make some weird noies. I ordered the C-port platter, which came with crab, lobster, shrimp, corn, potatoes, and sausage all covered in an amazing buttery lemon sauce. Ya'll, I made "mmm mmm" noices while I ate and hubby straight clowned me for like an hour.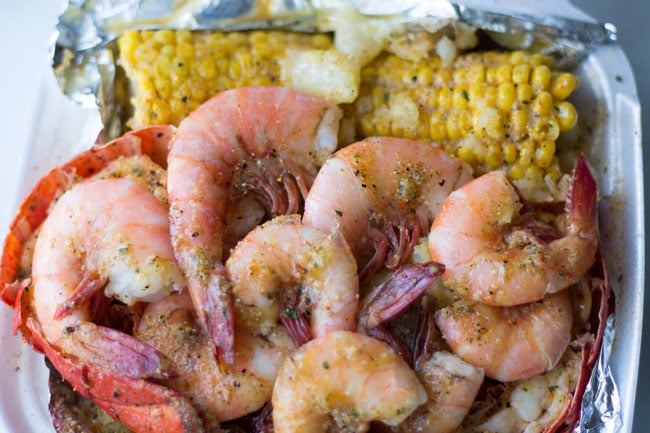 Overall, there were no complaints from our household about this food. It was delicious! Being a South Florida girl, I was glad to find a place in Charlotte where I can get some fresh and delicious seafood. Can't wait to go back to Seafood Connection Charlotte.
I was not sponsored in any way to review Seafood Connection. I just really like fresh seafood and wanted to write a review.