This Instant Pot Cake recipe combines moist Carrot Cake and Creamy Delicious Cheesecake all in one dish. Now you can have the best of both worlds with this cake recipe.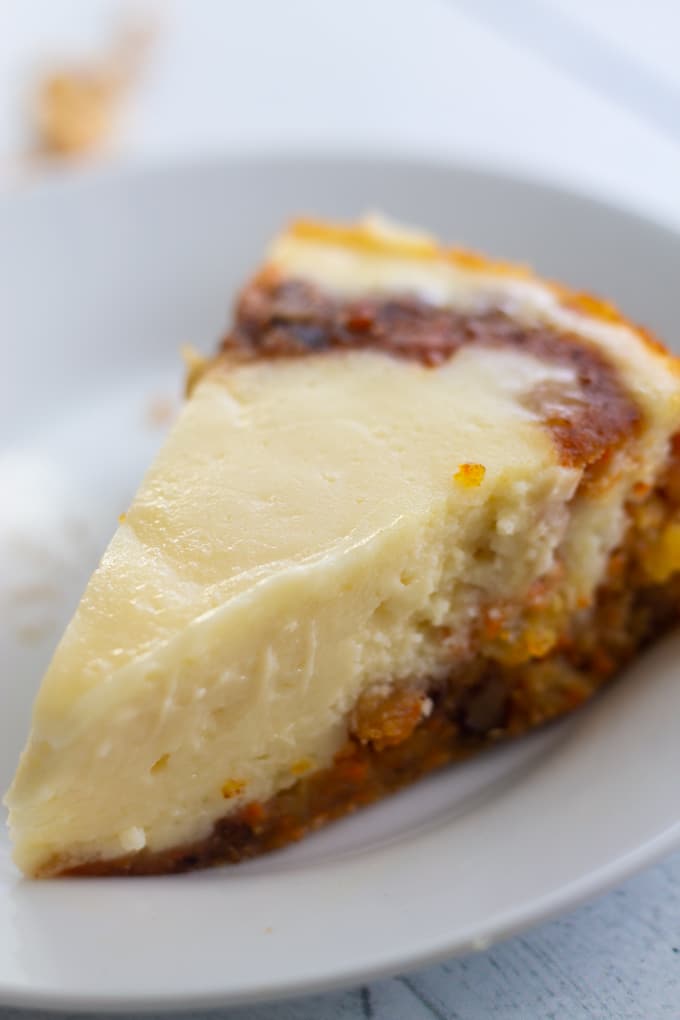 This post may contain affiliate links, please read my full disclosure here.
FULL RECIPE AND INSTRUCTIONS ARE AVAILABLE IN THE RECIPE CARD AT THE BOTTOM OF THE POST. YOU CAN FIND IMPORTANT TIPS/TRICKS IN THE BLOG POST.
Happy Birthday to Me! I usually celebrate my birthday by going out to The Cheesecake Factory and having a wonderful dinner followed by a delicious slice of cheesecake. If you've ever been to the Cheesecake Factory, then you know that they have tons of cheesecakes on their menu.
…