Hello to all my Citrus Lovers! Many people have laughed at my experimentation with Grapefruit. Luckily, I am not the only one who likes to get creative with their citrus fruit. Leila has been nice enough to share her experience with the wonderful grapefruit. Read about her experience below.
When I read about Tanya and her grapefruit pie, I was immediately intrigued. Her recipe sounded exactly like the key lime pie recipes I use, just with grapefruits instead. I had to try it for myself! I must say this is my first attempt at making a major tweak to a recipe. I usually follow the recipe pretty precisely the first time, then make minor changes here and there, but never anything this big. I was so excited to go to the store and find a big juicy grapefruit. I used these recipes (thepioneerwoman and smittenkitchen) as a reference while I was cooking. Now you all are going to have to bear with me because Wayne and I are living in a tiny Airbnb for the summer so my photography isn't the best.
As far as the end results are concerned I am a little on the fence. I don't love the pie and I don't hate it either. Wayne, who loves my key lime pie, but hates grapefruits feels the same way. It has a much more subtle citrus flavor than a key lime pie would and you can definitely taste the sweetened condensed milk.
After doing more research, I found that grapefruits and lemons and limes have different acidity levels, so they aren't necessarily interchangeably. The acidity also effects they way the pie sets and the flavor of the pie. My finished product was not runny, but I really wish I could taste the grapefruit flavor more. This recipe adds crushed vitamin C pills, but am not so sure about Kimberly's fix though, since vitamin C and citric acid aren't the same thing. I think I will try this pie again with citric acid, but I will probably wait until I am back in Michigan and have more space and willing guinea pigs so I am not left eat a whole pie alone.
For reference, I will include my pie recipe below, but I would encourage you to tweak it for yourself and see where it takes you and if you want to try a grapefruit recipe, but pie isn't your thing, check out my list of 30 grapefruit recipes.
Grapefruit Pie
1 pre-made graham cracker crust (tiny Airbnb remember? but if you are interested in making your own crust I would follow this recipe I don't have a food processor, so I just use a blender).
2/3 cup grapefruit juice (about 1 grapefruit)
1 14oz can of sweetened condensed milk
2 egg yolks
Preheat the oven to 350 degrees. Mix egg yolks and sweetened condensed milk in bowl. Add grapefruit juice and continue to mix. Pour mixture into graham cracker crust. Bake for 20-25 minutes. It should be slightly jiggly in the center and will set as it cools.
That's it!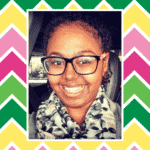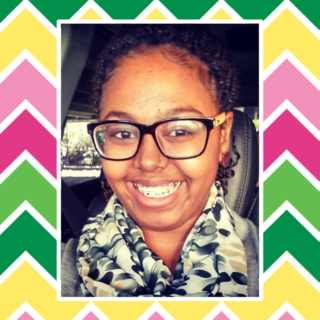 Leila is a 22 year old wife and teacher (to be) who blogs over at With a Bit of Zest. She defines her zest as her enthusiasm, energy, and excitement; her extra flavor and flair. Follow her for inspiration, recipes, and a little bit of zest. She can be found on the following social media platforms:
Facebook: https://www.facebook.com/withabitofzest/
Twitter: https://twitter.com/withabitofzest
Instagram: https://www.instagram.com/withabitofzest/
Pinterest: https://www.pinterest.com/withabitofzest/