Allow me to introduce myself… my name is Tanya. I'm a mom, wife, attorney (currently not practicing but still licensed in good standing), recipe groupie, photographer, and eater of all the beautiful food you will find on this site. Welcome to my little space on the internet.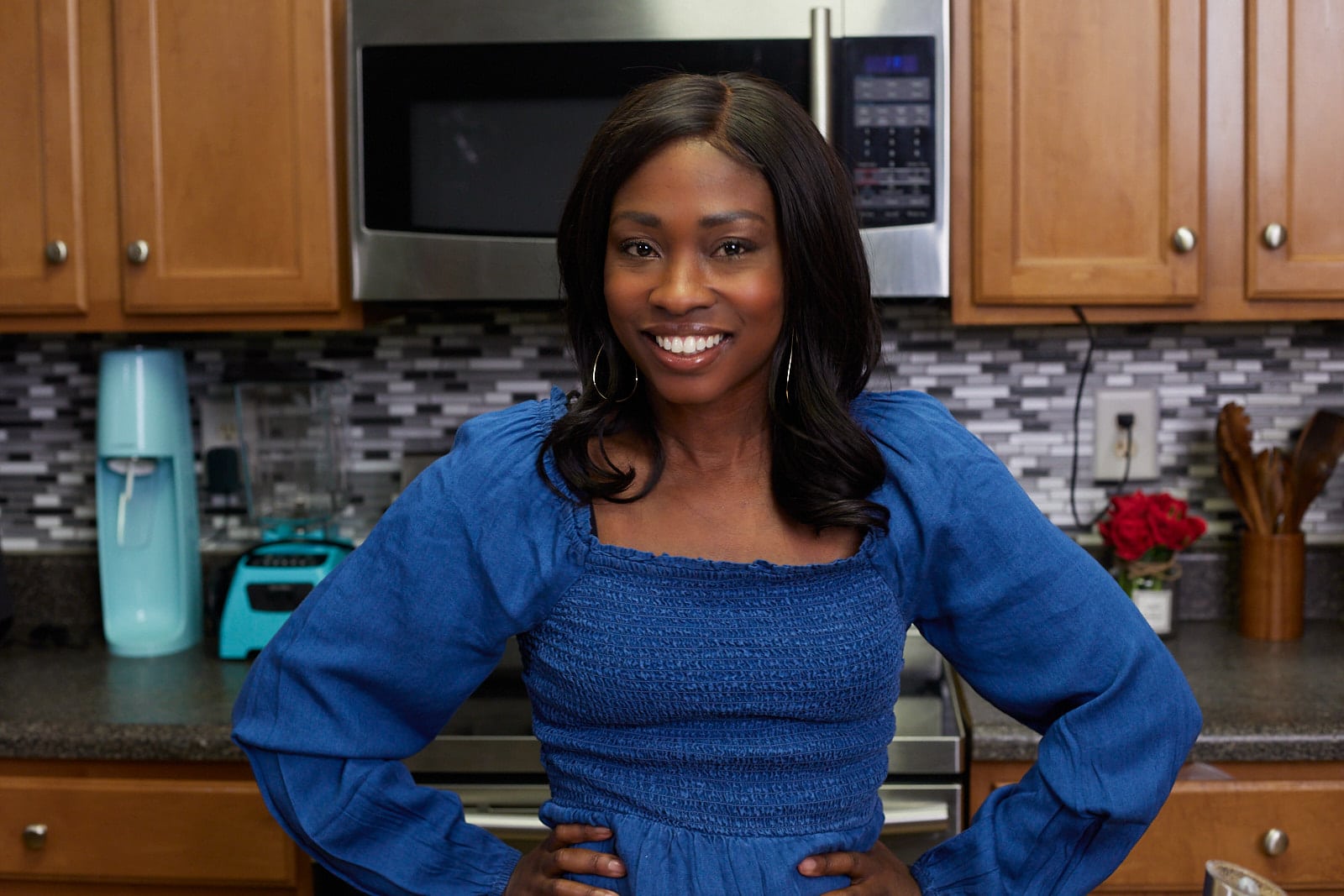 I love to cook and I like to bake. Actually, I have a bit of an obsession of eating great food that I have created in my very own kitchen. My goal is to provide my family with an array of flavors every day with very little effort. Here is where I'll share those tried and true recipes we enjoy in our own kitchen. If you are looking for extravagant recipes then this may not be the place to look. My focus in the kitchen is to create easy, delicious, and flavorful meals.
Here's what you will find on my page:
Easy and quick recipes – Recipes that are not complicated to make. Life's too short to spend all day making a complicated meal.
Delicious recipes – All my recipes are delicious. Yea I said it. I won't post a recipe with instructions unless my family and I love it. Ingredients cost money and they shouldn't be wasted on gross food.
Flavorful recipes – I hate dull and boring food. I hate having the same ol' foods night after night. I love food that is full of spice and life. That's what you will find here.
Electric Pressure Cooker and Air Fryer recipes– I have an obsession with my kitchen gadgets. They make my kitchen life so much easier.
If you're into video, you can follow my online cooking show on Youtube.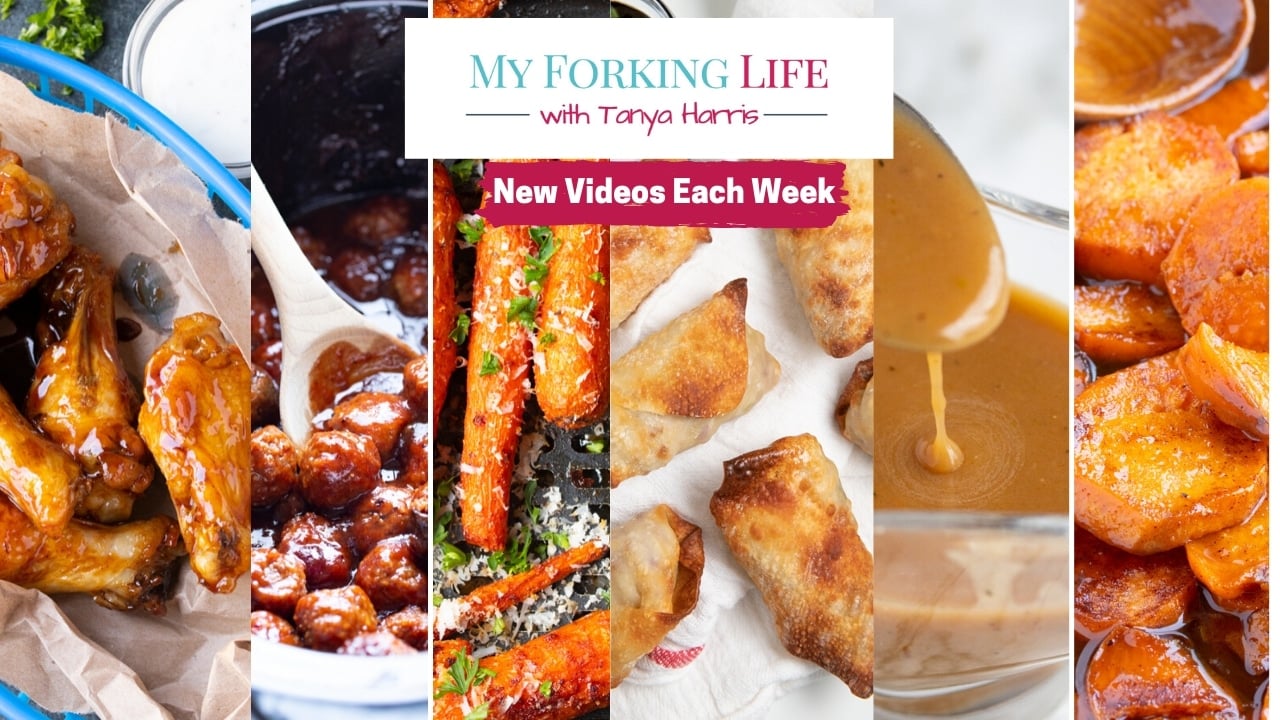 You can join my email list here…
I'm on all of the social media platforms (I think, there are a ton). Find me on Facebook, Pinterest, Instagram, and Twitter.
Want a fun group dedicated to Air Fryer and Electric Pressure Cooker recipes? You can join my group here.
Or email me at Tanya@myforkinglife.com
More about My Forking Life…
I started this blog as a hobby back in 2016 to share all the wonderful food I ate or experienced at home. Over the years, I learned the basics of what makes a good recipe, how to take better photos, and how to make video. In 2019, I left my job as an attorney to blog full-time.
My Forking Life now has over 1 million visitors per month. I appreciate every single person who takes a moment to visit, try a recipe, leave comments, and share the website.
Features
The website My Forking Life has been featured in many places from The Washington Post, Food52, SELF, The Guardian, The Kitchn, and many more.
To read up more on Tanya's journey from practicing attorney to full-time blogger, check out the following podcast and articles:
FAQ
How did the name of your blog, My Forking Life, come about?
There really isn't much to it. I was trying to think of a witty name for the blog and kept coming up blank. One day, in my frustration, I sighed and said the name. At that moment, I knew it was a sign and bought the domain name.
What kind of recipes do you post?
All kinds! I'm all about flavor and simplicity, so I aim to share recipes that are easy and that don't have a ton of ingredients and steps, like my Best Banana Bread Recipe in the world. Some recipes do have a lot of ingredients, like my popular Jamaican oxtail recipe, but it's so very worth it.
How did you learn to cook?
I hated getting in the kitchen when I was younger and would use homework as an excuse to avoid cooking. My love, well obsession, with cooking started as an adult. I started by learning how to scramble an egg perfectly and then became obsessed. I've learned from 100s of cookbooks, cooking courses, and the advice of my home cooks and chef friends.
What kind of law did you practice?
I was an Assistant Public Defender for my entire legal career.
What kind of air fryer do you own/use/recommend?
I've used all kinds of air fryers and they pretty much all work the same. My advice is to get one that is large enough for your needs. For our family of 4, we like the 5-quart size. I've used Ninja, Cosori, Bella Pro, and Philips air fryers over the years.
You have a good bit of Jamaican recipes on your site. Are you even Jamaican?
Yep. My family is Jamaican and I spent many summers there as a child. I'm also half African but didn't grow up eating African food.
I see you also have a lot of Southern recipes, are you from the South?
I've lived all over the East Coast from Maryland down to Palm Beach Florida, but have lived in North Carolina for over a decade. My husband is deeply Southern so you'll find lots of recipes he's asked me to make or recipes my mother-in-law has shared with me.