This refreshing cucumber ginger juice recipe will leave you happy you had the chance to drink your veggies for the day. It's a delightful drink for those long, hot summer days.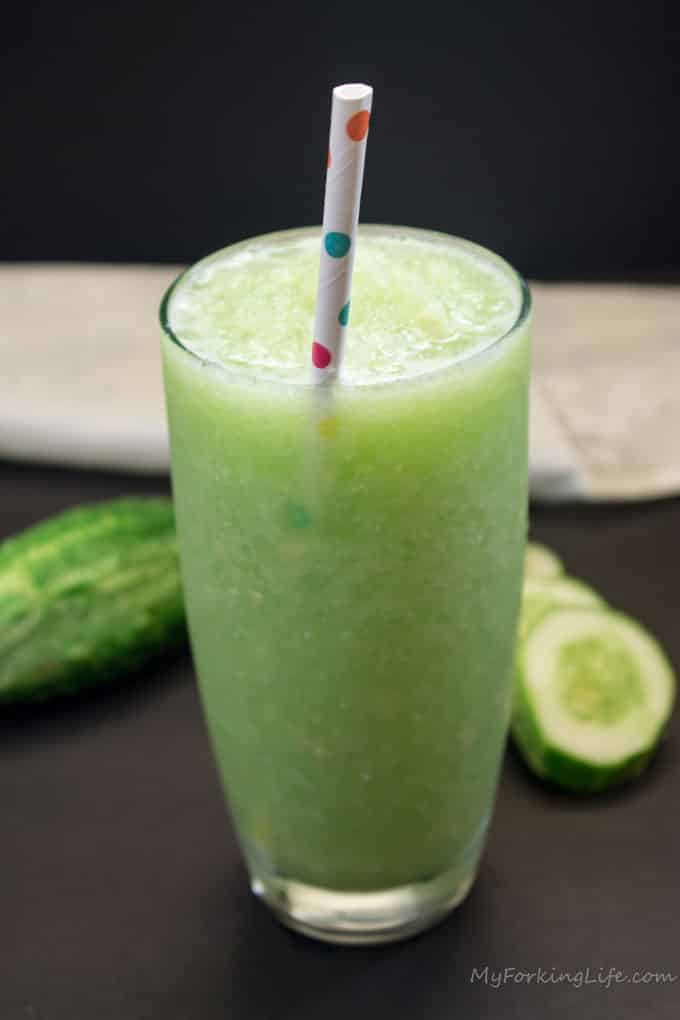 This post contains affiliate links, please read my full disclaimer here.
Full Recipe Ingredients/Instructions are available in the
recipe card at the bottom of the post.
You can find important tips/tricks in the
blog post.
My husband started a garden at his grandmother's house. I didn't really understand why initially but now I get it. He finds a certain joy in coming home with bags full of vegetables that he has planted. The garden has all types of vegetables and fruit that include tomatoes, peppers, cabbage, cucumbers, onions, cantaloupe, green beans, okra, sweet potatoes, two kinds of watermelon, and corn. Everyone has worked in the garden…except me. Even my husband's 96 year old grandma got out there and pruned some weeds. Maybe one day I will make it out there to help out…but this heat keeps telling me to stay cool on the inside.
One day, as I sat in the A.C. looking out the window, smiling at the beautiful sunshine, my hubby came home and brought me these beauties: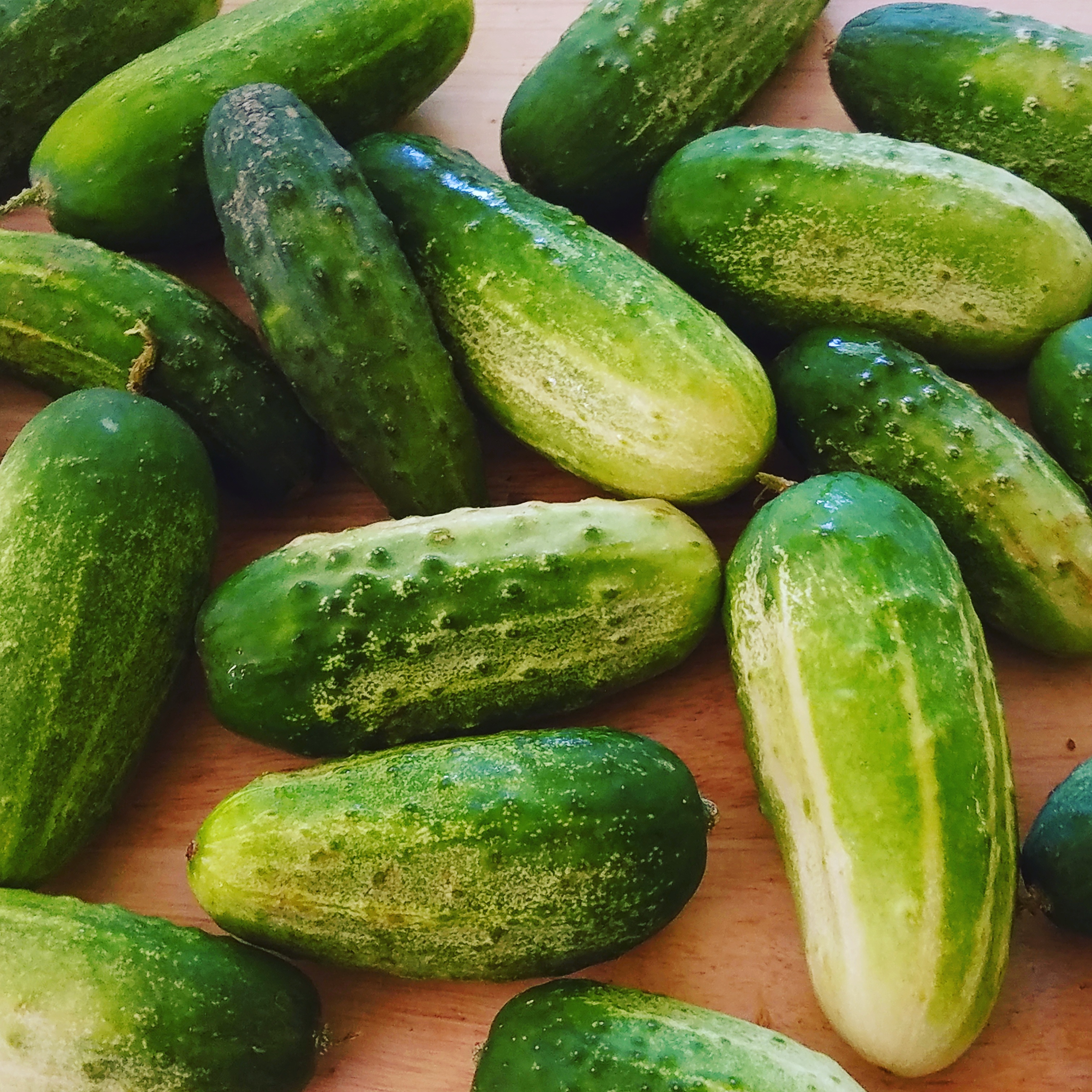 Cucumbers! A lot…and I mean a lot of cucumbers. I had no clue what to do with them all. So I did what any logical food blogger would do, I asked The Facebook. I got many responses and ample advice. Most people suggested I make pickles with these cucumbers, which I did. However, I didn't want to eat way too many pickles and get pickle wasted.
My cousin, Vern, suggested a cucumber ginger drink and even provided a recipe. Her recipe was simple, quick, and easy. She even suggested that I could add a splash of rum if I wanted. Feel free to add a splash to yours as well.
This recipe is pretty quick and easy to make. The ginger gives it a unique flavor and the lime cuts down on the strong flavors of the ginger providing a good balance. Feel free to omit the rum as I did in this video. If you do add rum, make sure it is only a dash as the rum can be overpowering.
Hope you all enjoy this recipe as much as I did. Special thanks and shoutout to everyone that gave advice on what I should do with those cucumbers. I had fun trying out different recipes and I am looking forward to sharing more in the future. Enjoy 🙂
Cucumber Ginger Juice
Ingredients
3

small-medium sized cucumbers

1

teaspoon

of freshly grated ginger

1

teaspoon

of sugar in the raw

juice of 1 lime

splash of rum

Optional
Instructions
Cut cucumbers and add to blender.

Grate ginger and add to blender.

Add sugar in the raw and lime juice.

Blend until desired consistency.

Enjoy 🙂

***If using rum, add a splash during blending process. Careful not too add too much.
Subscribe to my YouTube
Subscribe to my YouTube Channel for full length recipe videos. Click the bell icon to be notified when I upload a new video.
Although myforkinglife.com attempts to provide accurate nutritional information, these figures should be considered estimates. Varying factors such as product types or brands purchased, natural fluctuations in fresh produce, and the way ingredients are processed change the effective nutritional information in any given recipe. Under no circumstances will myforkinglife.com be responsible for any loss or damage resulting for your reliance on nutritional information.