This Jamaican Style Carrot Juice Recipe is a refreshing yet sweet treat. One of my favorite drinks when growing up in Jamaica. This post may contain affiliate links, you can find my full policy here.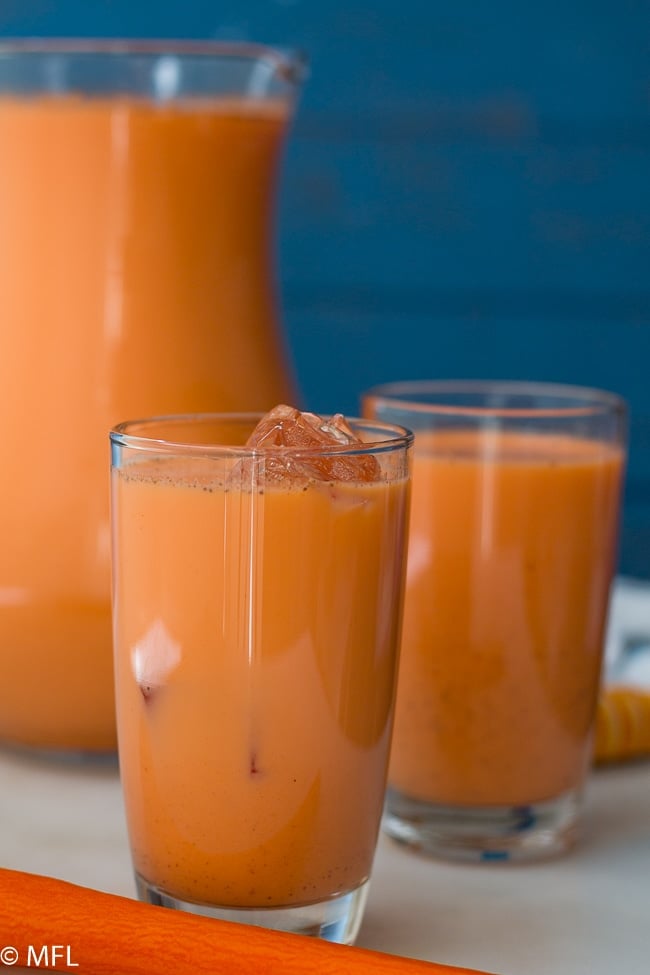 Growing up, carrots were one of my favorite vegetables to eat. Not the cooked carrots, but a regular raw right out of the bag carrot. I'd grab one, sit in front of the t.v. watching my cartoons, and chew on the carrot. Basically, I wanted to be Bugs Bunny.
A little birdie also told me that carrots were really good for eyesight so as a kid, I made sure I ate at least 2 a day. I still don't need glassess…I'll give props to the carrots and that little birdie.
…