Add some flavor to your plate with these delicious traditional Jamaican recipes. From breakfast to mains, drinks and sides, these recipes are always super popular! Learn how to cook with Jamaican ingredients and methods for dishes full of flavor and soul. These island recipes are sure to brighten your day!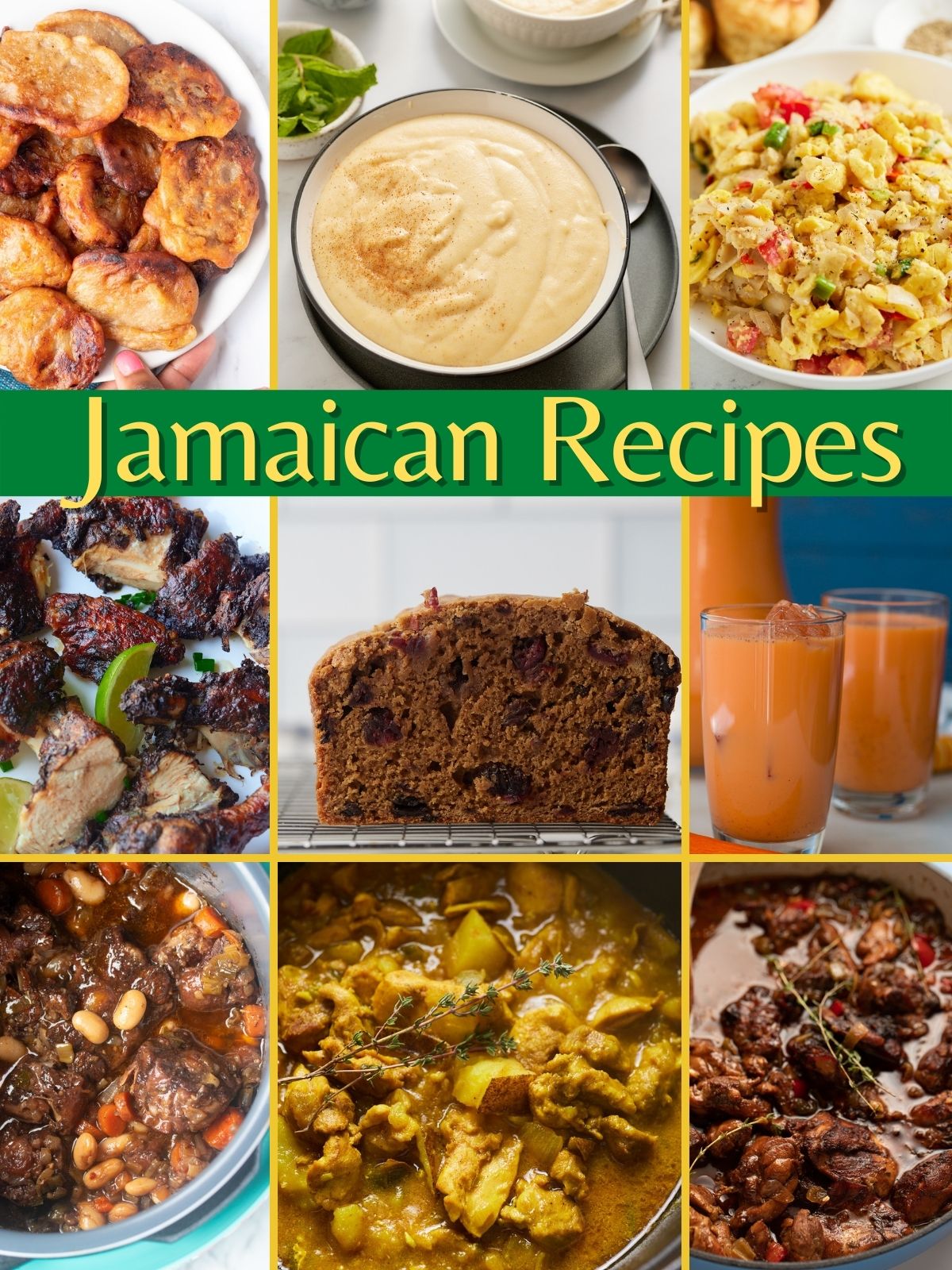 These Jamaican recipes are ones that I grew up with, that my Mother would make me, and my go to's when I want some comfort food. Jamaican food is full of bright and vibrant flavors that I just can't get enough of.
A lot of these recipes use traditional cooking techniques, but I've also included some air fryer and Instant Pot recipes as well. Find quick and simple recipes that are easy to make after a busy day at work, and rich and tasty slow-cooked stews that are perfect for the weekend.
Enjoy a taste of the Caribbean!
My Forking Life Jamaican Recipes
Discover new and vibrant flavors with my favorite and most popular Jamaican recipes. Try something new, you'll find lots of inspiration here!