This Baked Italian Chicken with Mushrooms recipe is quick, easy, and flavorful. Perfect for those days when you're in need of a quick dinner fix with very little fuss. This post may contain affiliate links, please read the full disclosure here.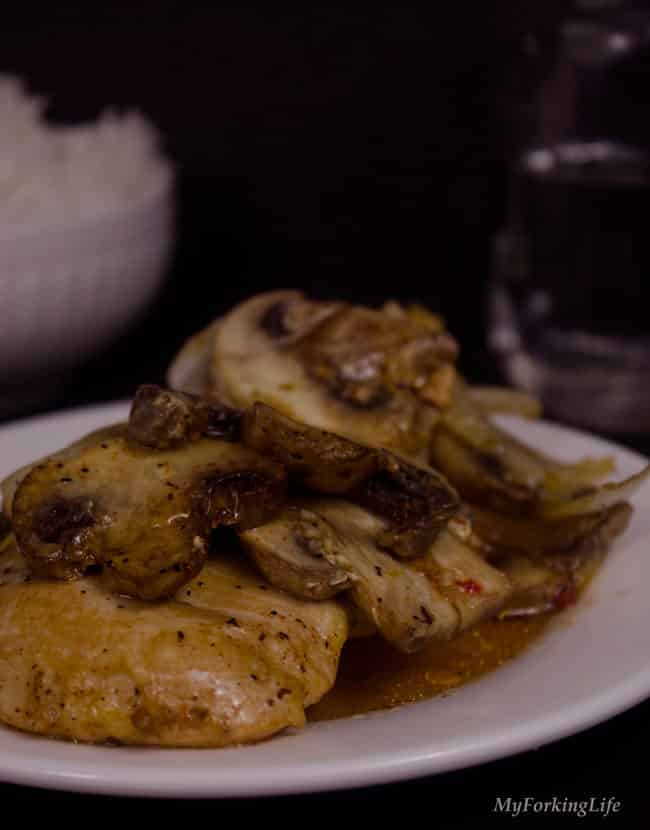 Oh August 2016, how I have loved thee? Well, sort of. This has seriously been the busiest month in my life. Although we went on a fabulous vacation to Jamaica (check my Instagram for a few pics), I also was met with super busy days at work, my daughter's birthday, soccer practice (yep, I'm a soccer mom too), and tons of other random projects I had to participate in. When is my next vacation????
Alrighty, enough of my complaints…let me get to the point of this post, this Italian Chicken with Mushrooms recipe. Busy months require recipes like this…when you can come home, put the ingredients in the oven for about 35-40 minutes, and BAM, dinner is ready. No more whining from the kid and no more pouting from the hubby about when dinner will be served.
…