This cold seafood salad recipe is full of flavor and is oh so very pretty. Made with a special sauce that will get your taste buds dancing, it's a great option to serve at your next social gathering or cookout.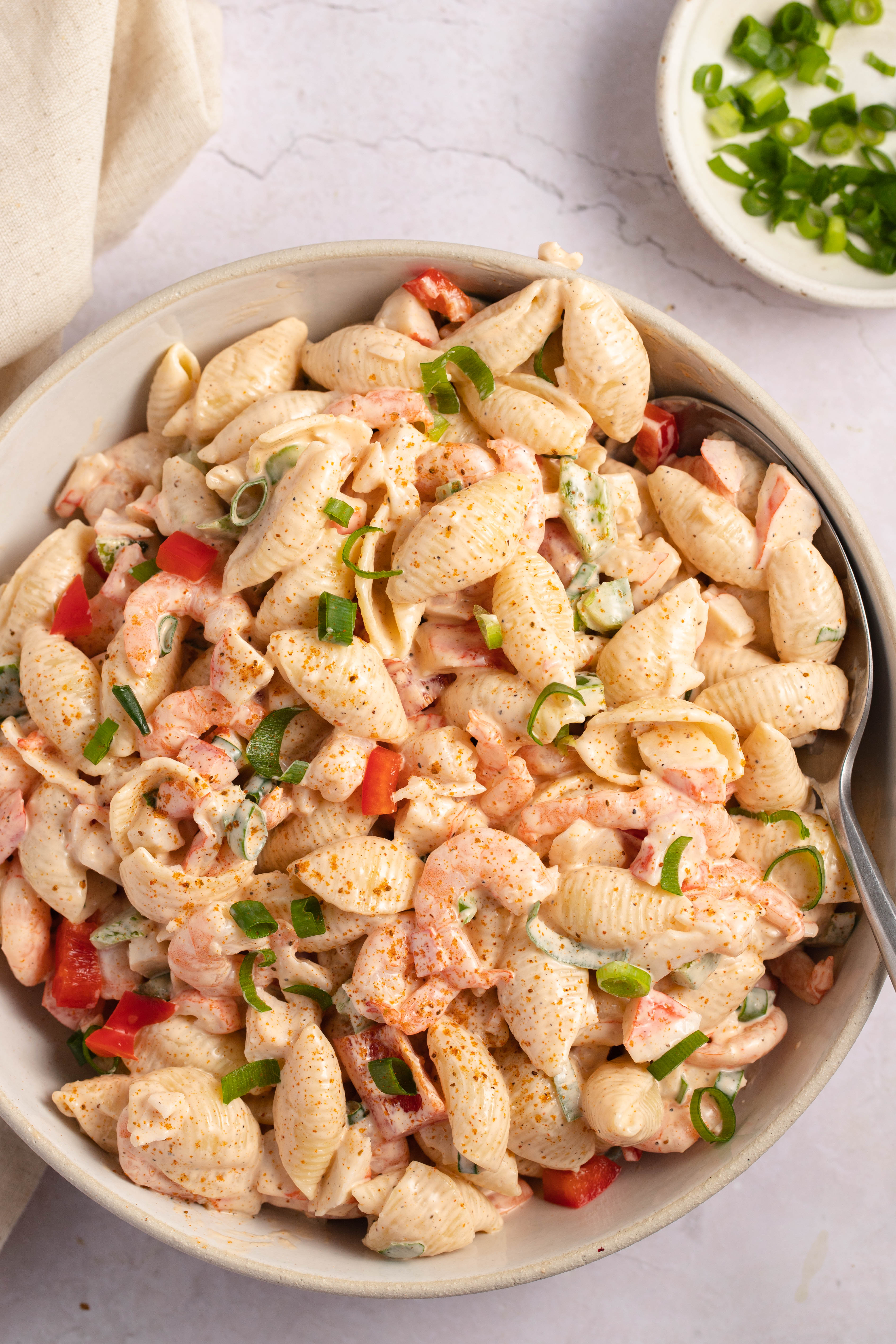 Cold Seafood Salad Recipe
Summer proves itself to be the best season ever because that's when all the barbecues occur. Family and friends get together, fire up the grill, and tell the guest to bring the side dishes and desserts. The most popular side dishes at the barbecues I attend is the pasta salad. There are so many pasta salads in existence but my favorite of all favorites has to be a cold seafood salad.
I don't know what it is about shrimp and that fake lobster meat in a pasta salad but I fall in love. So of course I had to create a cold seafood salad recipe for the blog.
…