This cold seafood salad recipe is full of flavor and is oh so very pretty. Made with a special sauce that will get your taste buds dancing, it's a great option to serve at your next social gathering or cookout.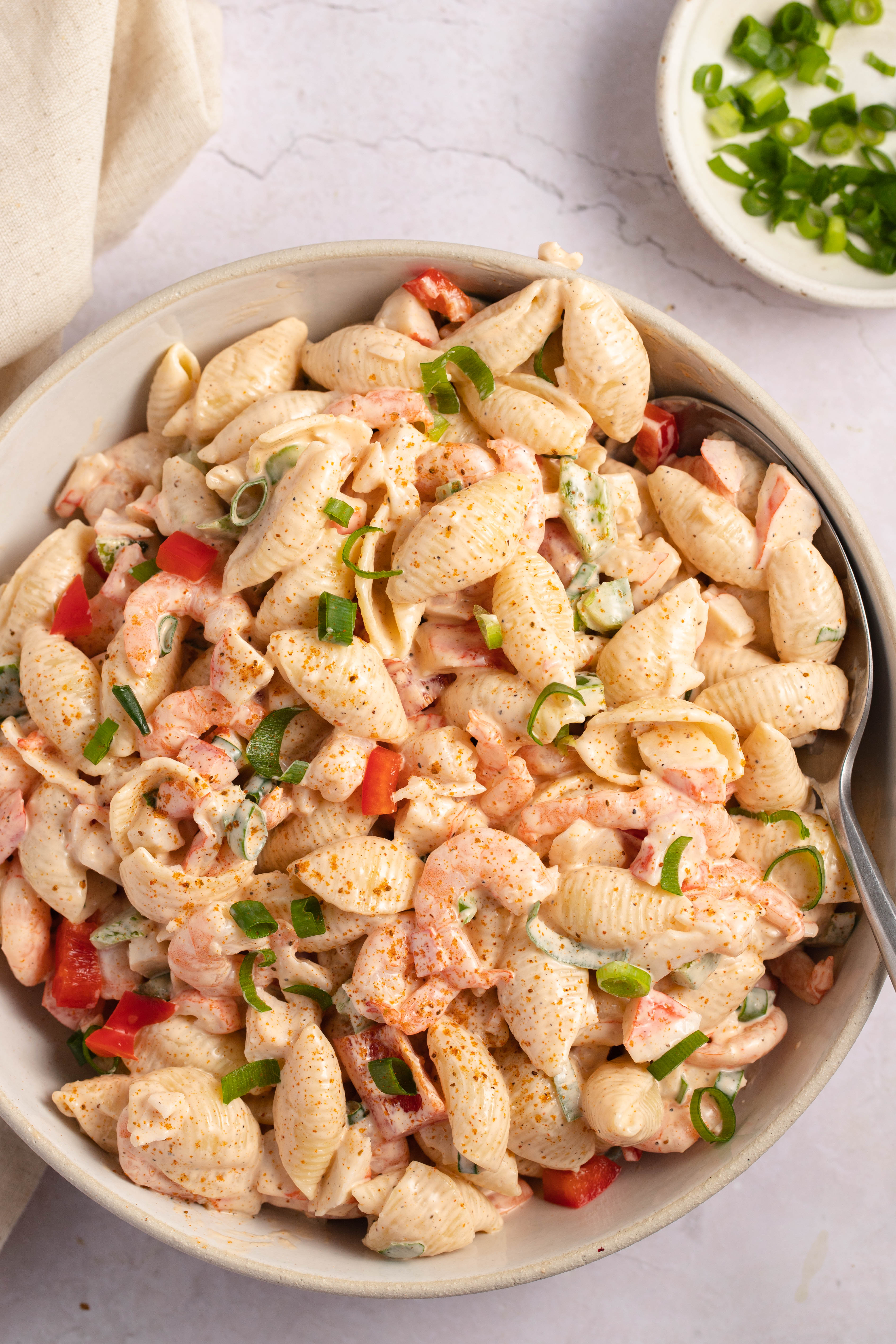 Cold Seafood Salad Recipe
Summer proves itself to be the best season ever because that's when all the barbecues occur. Family and friends get together, fire up the grill, and tell the guest to bring the side dishes and desserts. The most popular side dishes at the barbecues I attend is the pasta salad. There are so many pasta salads in existence but my favorite of all favorites has to be a cold seafood salad.
I don't know what it is about shrimp and that fake lobster meat in a pasta salad but I fall in love. So of course I had to create a cold seafood salad recipe for the blog.
Now a lot of you may be reading this and asking yourself, what the heck is fake lobster meat? It's what I call imitation crab. I am not sure why I call it fake lobster meat but ya know what I am getting at. Crabs…Lobster, kind of the same thing, but not really.
Imitation Crab vs. Real Crab? That is the Question…
My guess for those who are terrified of the idea of imitation anything in their belly is that real crab meat can be substituted. However, I have only made this salad with imitation crab and will likely never change my ways. The stuff is delicious and adds a bit more color to the dish. I also like to buy the smaller cuts of the imitation crab and just add those chunks to this cold seafood salad recipe.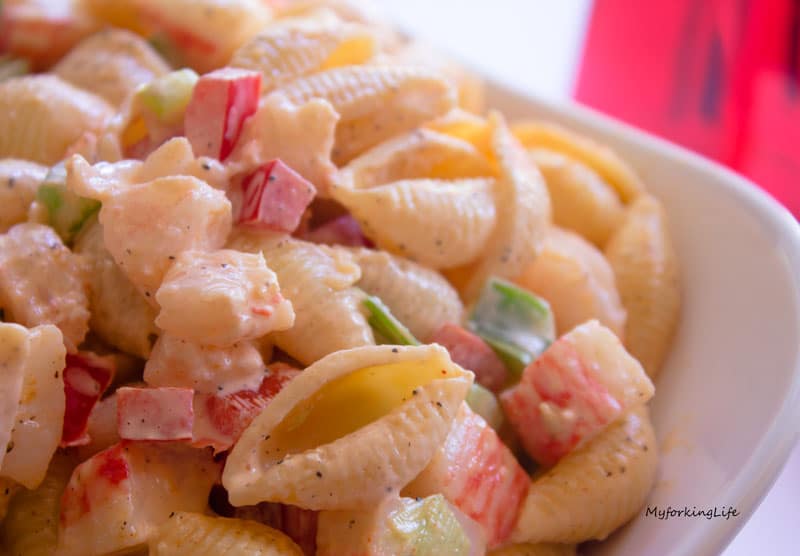 Now this seafood salad must be served cold, hence why it is a cold seafood salad recipe. Then again, who am I to be a stickler for the rules, serve warm if you like but it is best when you let the flavors mend together in the fridge for a few hours.
Although this recipe is great for summer cookouts and gatherings, it's also a great option for my bring to lunch menu when I make it the night before.
Cold Seafood Salad Recipe
Delicious cold seafood salad with tons of flavor.
Ingredients
3

cups

medium sized seashell pasta

1

red pepper

chopped

1/2

green pepper

chopped

2

green onions

chopped

8

oz

imitation crab meat

chopped

8

oz

cooked medium sized shrimp

chopped

1/2

cup

mayonaise

2

tbsp

French dressing

1/2

tsp

Old Bay seasoning

1/4

tsp

garlic powder

1/4

tsp

salt

1/4

tsp

black pepper
Instructions
Prepare pasta according to package directions, drain, and set aside

Add mayonnaise, French dressing, old bay, garlic powder, salt, and black pepper to big bowl and whisk until fully combined.

Add remainder of ingredients to bowl, including pasta, and stir until combined and all ingredients are coated in sauce.

Refrigerate for 2-4 hours. Enjoy
Pin Cold Seafood Salad Recipe for Later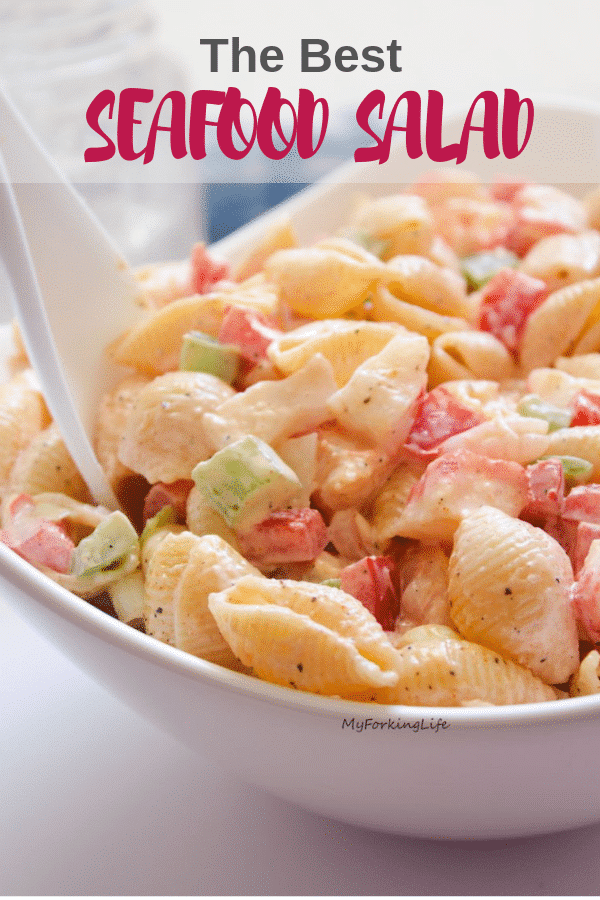 Looking for more cold salad recipes? Try these out: