This Turtle Coffee Recipe is a delicious sweet treat. Have it for breakfast or as an after dinner dessert.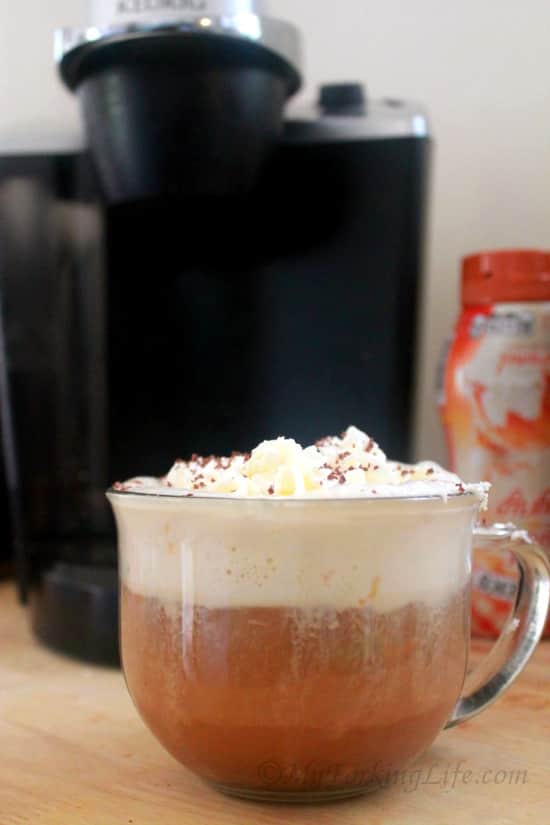 This post contains affiliate links, please read my full disclaimer here.
Full Recipe Ingredients/Instructions are available in the
recipe card at the bottom of the post.
You can find important tips/tricks in the
blog post.
The best part of waking up is coffee in my cup! Yes, I sang that while I typed it. I gave up coffee for Lent and I am proud to announce that I made it 🙂 It was not as easy as I thought it would be. There were many days I wanted to cheat. I think I even cried one morning. Oh the struggle was real.
During my abstinence, I woke up to the smell of coffee every morning since my hubby continued to have his morning cup. I would walk into the living room frowning, he would call me beautiful, I would roll my eyes and he would let me know that no one told me that I had to give up coffee. Thanks Hubby. I would then try and substitute with teas, hot chocolate, and warm milk. It just was not the same.
I would like to apologize to all of the people that came into contact with me during this time. I know attitudes were caught, make-up did not appear on my face, and eye rolls happened quite often. Now, I am back to normal and decided to share one of my favorite coffee recipes, turtle coffee!
How to Make this Turtle Coffee Recipe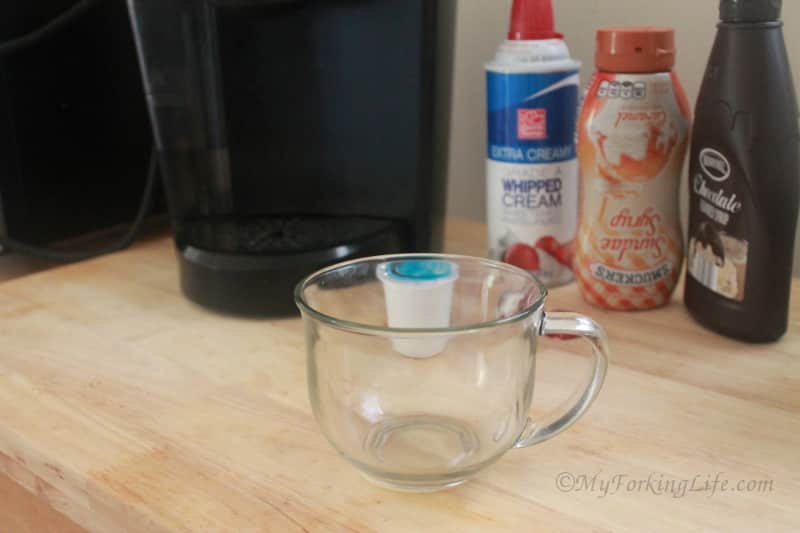 *Almond extract and Half&Half aren't pictured here but they are necessary ingredients. You know, lack of coffee had me trippin' a little.
First, grab your favorite coffee mug and place 1 tsp chocolate syrup, 1 tsp caramel syrup, and 1 tsp almond extract. Then, add 1 TBSP of Half&Half (more or less to taste) in the cup at this time. It's better to add cream to your coffee mug before you add your coffee, as it will stay warmer longer.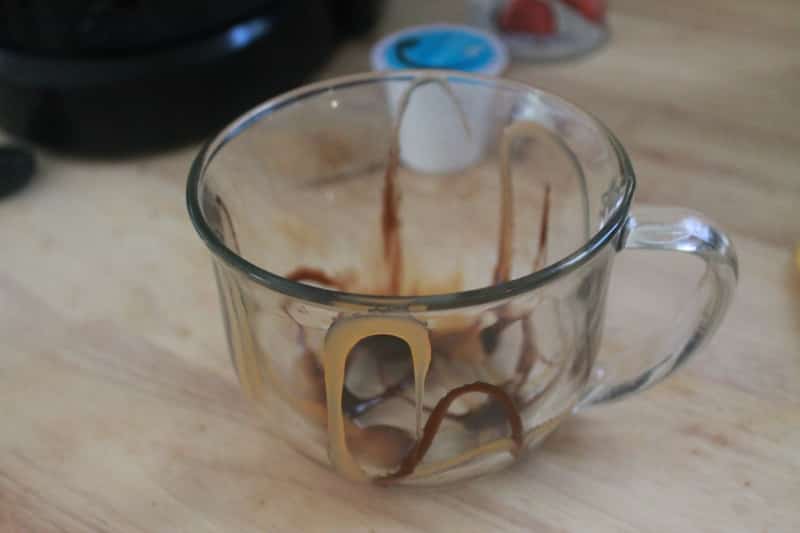 *I tried to be fancy with decorating by putting the syrup around the side of my glass. Clearly, you won't see the designs after you stir the coffee.
Once you have done that, add 8-10 ounces of your favorite brew of coffee. I used donut shop blend for this cup. I also used my Keurig, which is great for everyday coffee. However, french pressed coffee is my all time favorite. What's yours?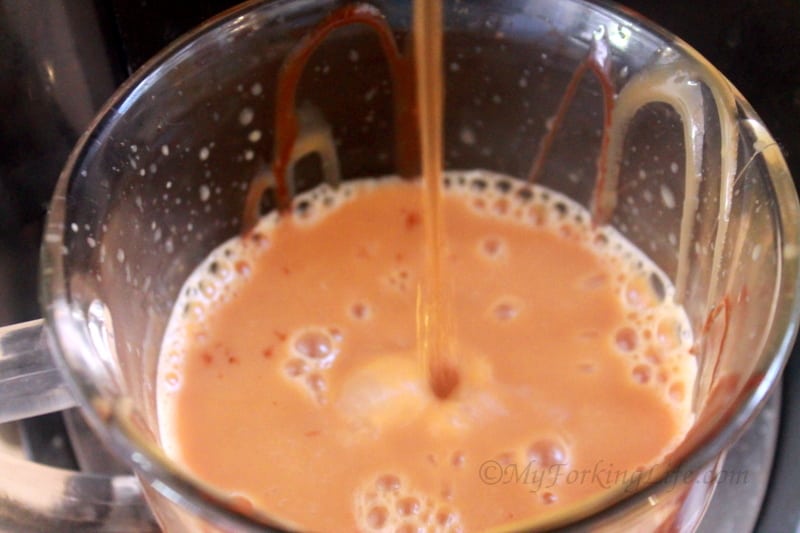 Once you have added all your ingredients, give it a stir. If you are a fancy individual like me, top with whip cream and shaved chocolate. I shaved my chocolate with my tiny grater and used a piece of dark chocolate candy I had hanging around.
This coffee is so yummy you can have it for breakfast or dessert. I'll be drinking a cup while I watch Empire tonight! Can't wait to see my fav Jussie Smollett! Enjoy my turtle coffee recipe 🙂
Turtle Coffee
This turtle coffe recipe is a delicious treat. You will enjoy this chocolate and almond spin on coffee.
Ingredients
Your favorite coffee mug

8-10

oz

brewed coffee

1

tsp

chocolate syrup

1

tsp

caramel syrup

1

tsp

almond extract

1

tablespoon

Half&Half

whip cream topping

optional

chocolate candy

optional
Instructions
Grab your favorite coffee mug and place chocolate syrup, caramel syrup,and almond extract in the mug.

Add Half&Half. Then add your coffee and stir.

Top with whip cream and shaved/grated chocolate if you're fancy.

Drink and be happy.
Nutrition
Subscribe to my YouTube
Subscribe to my YouTube Channel for full length recipe videos. Click the bell icon to be notified when I upload a new video.
Although myforkinglife.com attempts to provide accurate nutritional information, these figures should be considered estimates. Varying factors such as product types or brands purchased, natural fluctuations in fresh produce, and the way ingredients are processed change the effective nutritional information in any given recipe. Under no circumstances will myforkinglife.com be responsible for any loss or damage resulting for your reliance on nutritional information.
Adapted from eHow How to Make Turtle Coffee