Flatiron Kitchen + Taphouse, located in Davidson, N.C., prides itself on its big city culinary experience specializing in high quality meats and sides. I had an opportunity to partake in a cheese and wine tasting experience here and I thoroughly enjoyed myself. Read about my experience below.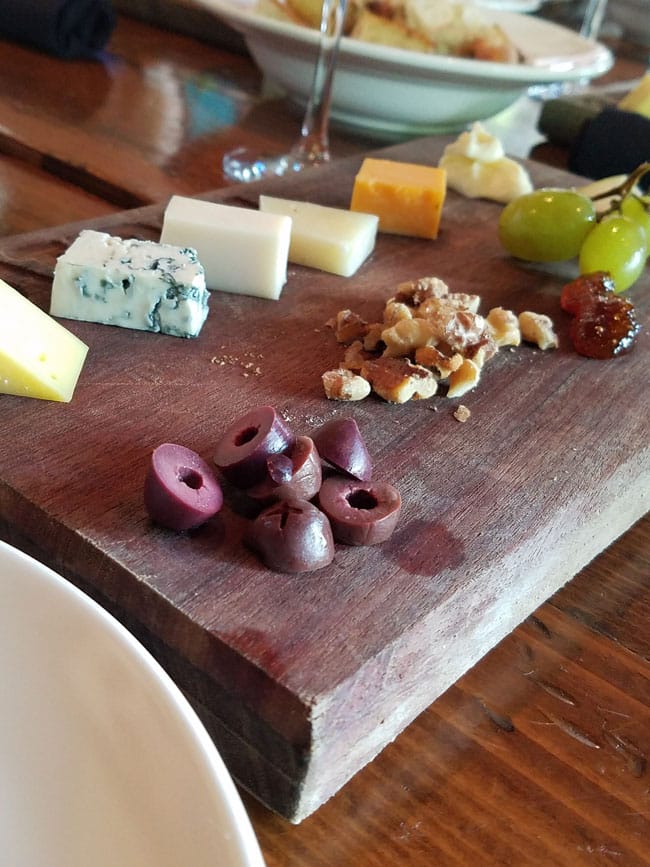 My first ever cheese and wine tasting experience occurred at a cute restaurant located in Davidson, NC known as Flatiron Kitchen + Taphouse . Shout out to The Charlotte Food Bloggers for organizing this event.
Davidson N.C. is a cute little town located north of Charlotte. I usually wouldn't make the 30 minute drive up I-77 but had to check out this cheese and wine event hosted by this restaurant. Hubby and I have always wanted to throw a cheese and wine party and I figured that this would be a great place to get ideas.
Let me take a moment to discuss this cheese and wine party my hubby wants us to host. He wants our guest to wear tuxedos and ballgowns and he wants a butler to carry around the cheese and wine on huge platters. He wants to call it a fancy affair and have everyone walk around with perfect posture. This may not seem odd to many people, but my hubby likes to wear overalls on a weekly basis. It just totally shocks me that he wants to have this party. I mean seriously, check out the picture of us below at his grandmother's house…wine and cheese party people or nah?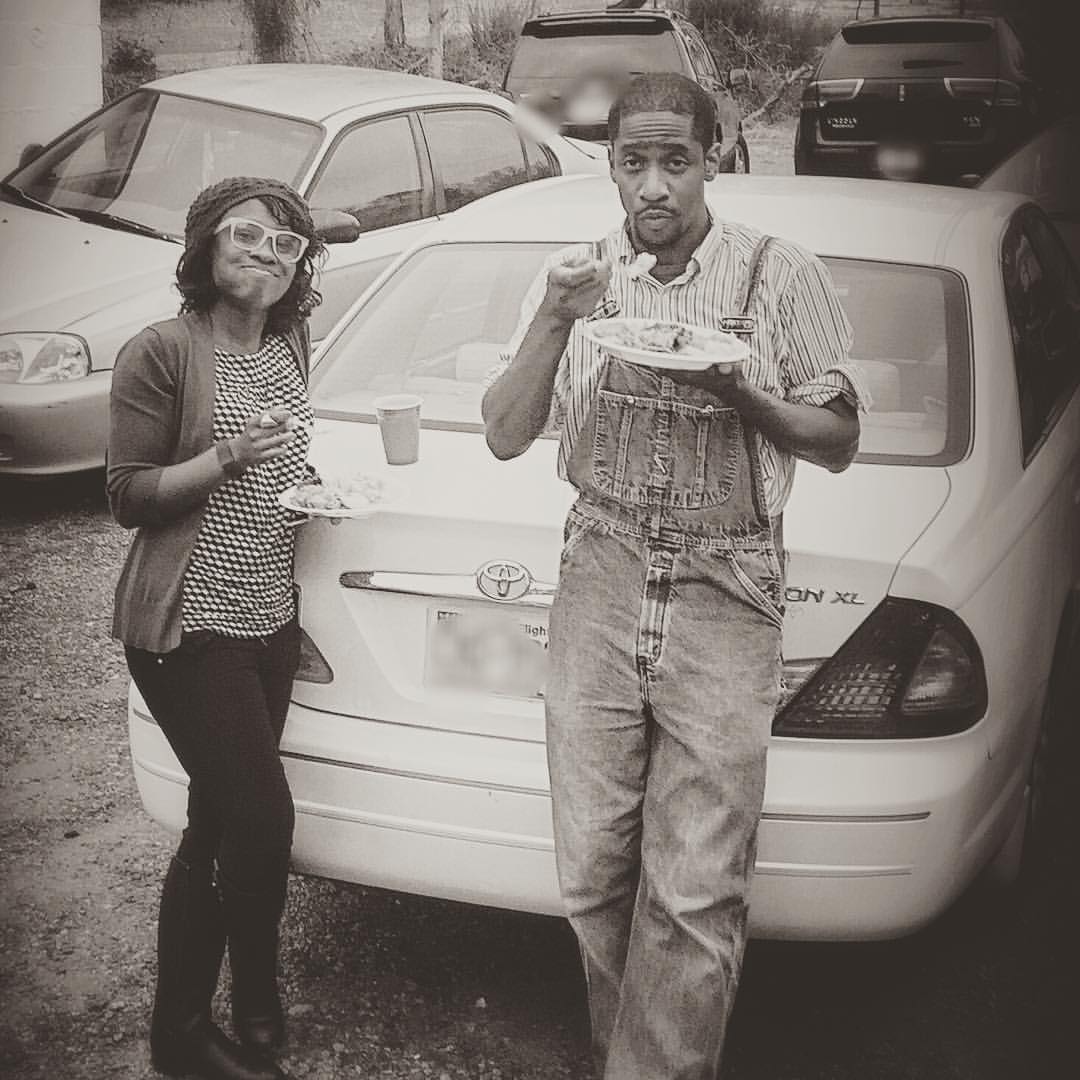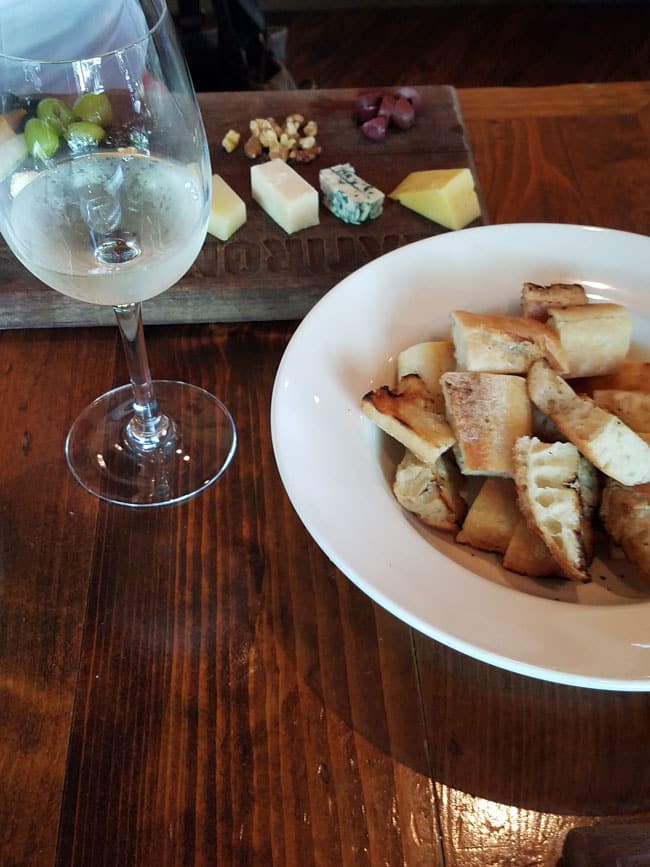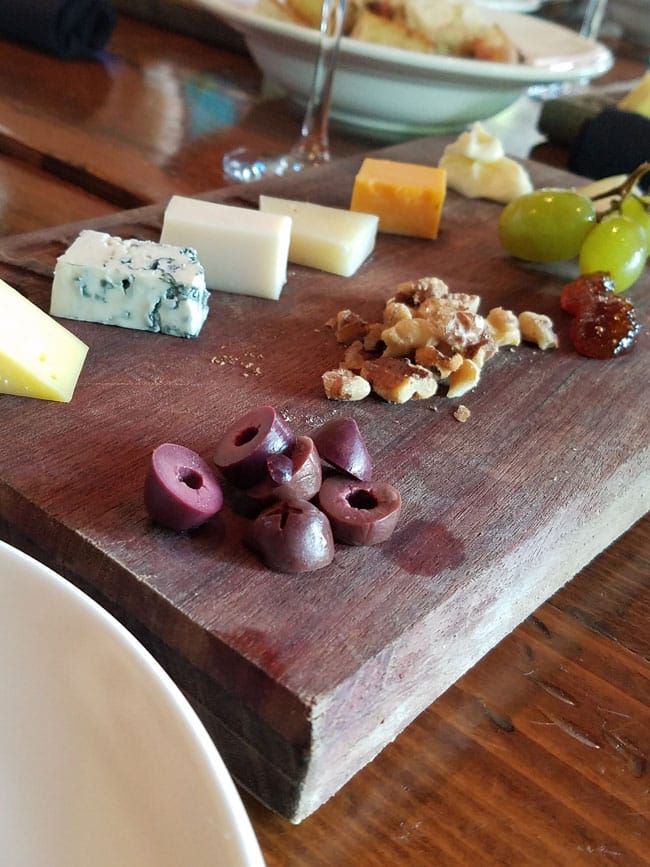 Alrighty…back to my cheese and wine tasting experience at Flatiron. First, we were greeted by our host, Jason, who would guide us through our wonderful cheese and wine experience. Jason was a great host and had already picked out the combination he thought we would enjoy.
Our cheese trays came with 6 kinds of cheese (Appalachian Creamery, Buttermilk Blue Cheese, Goat Cheese, Sheep Cheese, Extra Sharp Cheddar Cheese, and Double Cream Soft Cow Cheese). The tray also came with palate cleansers to help cleanse the palette after each tasting (olives, walnuts, the best fig jam ever, grapes, and dried apricots). Grilled bread also was brought to our table as a palate cleanser and it was amazing. I could have eaten that all by itself as a meal.
We tried a different wine with each kind of cheese…yes, that's 6 glasses of wine….no worries, I didn't finish all my glasses but if I were close enough to uber, I sure would have.
My favorite cheese, although pungent, salty, and soooo blue was the blue cheese. It was paired with a Riesling wine known as P.J. Vackenberg from Germany. The blue cheese taste, which was strong in this cheese, shocked me at first but having it with that Riesling really calmed down that flavor. I ate the whole piece.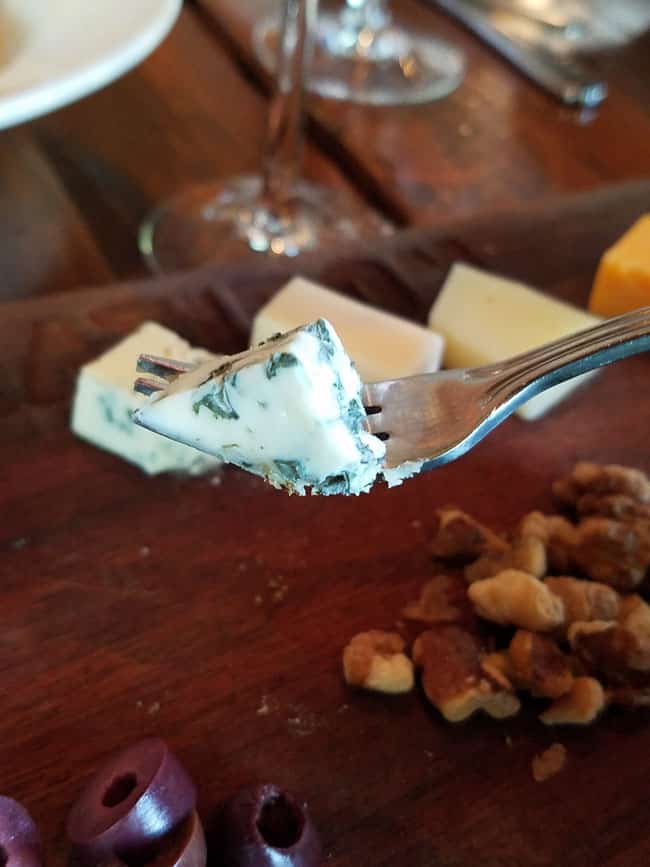 My least favorite cheese was a sheep cheese known as Manchego. My first, and possibly last time trying this. This cheese is hard, chalky, and pretty much flavorless in my opinion. It was matched with a red Spanish Tempranillo wine, which I loved.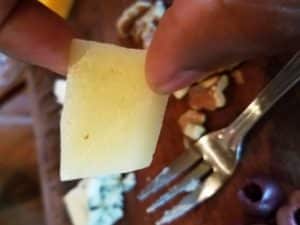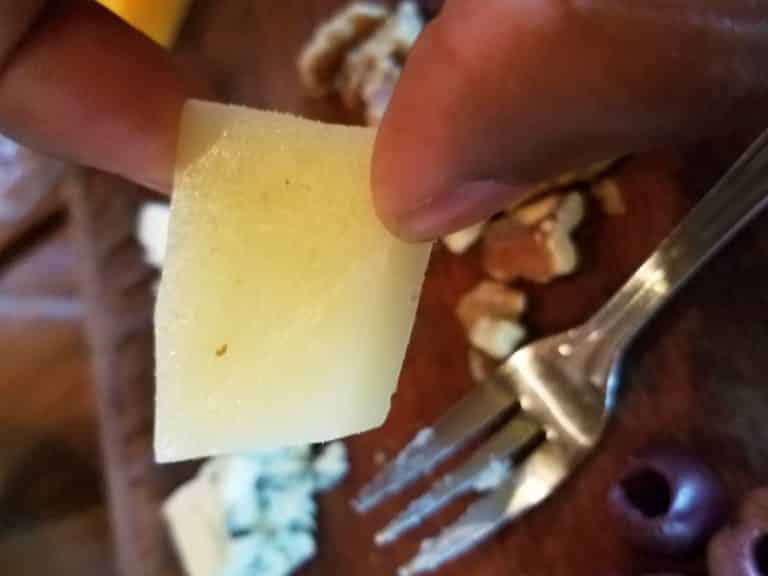 I could go on and on about each cheese and the multiple wines but I would strongly urge you to check out Flatiron if you're in the neighborhood or don't mind the drive or uber ride un I-77. Among other items, they have an Artisan Cheese and Meat Plate on the menu.
I had a blast at my first wine and cheese tasting experience at Flatiton in Davidson. I'll also note that they have a complintmentary ine tasting once a month. Information can be found here KnoWine Night .