This Cinnamon Bun Oreo Cookie Milkshake is Everything!!!! Can I shout that from the roof top? Who has a ladder? Just kidding, I'm scared of heights. But seriously, it's really good.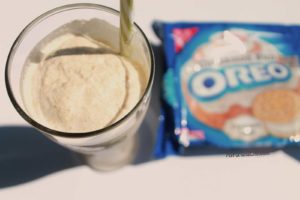 This post contains affiliate links, please read my full disclaimer here.
Full Recipe Ingredients/Instructions are available in the
recipe card at the bottom of the post.
You can find important tips/tricks in the
blog post.
Many of you are probably wondering what the heck a Cinnamon Bun Oreo is. I wondered myself when I stumbled upon this beauty in the store the other day. One of those day when I walk into the store just to buy some bottled water and tea and somehow ended up in the cookie aisle. My mind said "get out of here, how did you get here in the cookie aisle?" But my heart…it just made me roam around the aisle because I love me some cookies. And then they appeared…the Oreos. The regular, the double stuffed, the mint (my favorite), the special edition Spring kind. And then out the corner out of my eye I saw it. Cinnamon Bun Oreo Cookies.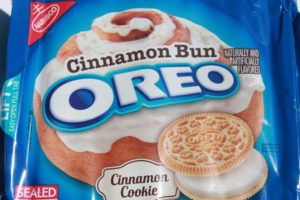 My first thought? "Oreo is doing too much." Then I picked up the package and inspected it for about 5 minutes, wondering if I should buy it. Of course, I walked out that store with my bottled water and tea, 5 other items I didn't need, and these Oreos.
When I initially tried the Oreos…I thought they were ok. Not too bad, not too great, just ok. They needed something I thought. I pondered…milk was the obvious answer…but I wanted more! Ice cream it is! And that's my friends, how this wonderful milkshake was created. This milkshake isn't just ok, it's great!
Be careful ladies, this milkshake will bring all the boys to ya yard (I had to say it). Here are the recipe deets:
First, add 7 Cinnamon Bun Oreo Cookies to a blender and pulse until small crumbs, it should look like this.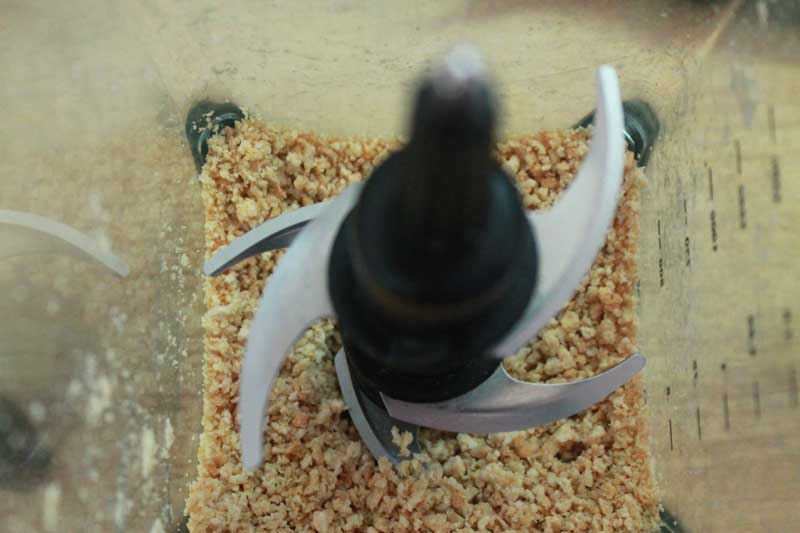 Then, add 5 scoops of Vanilla Ice Cream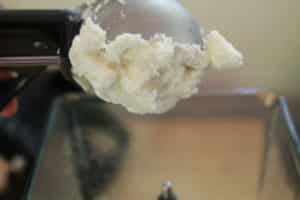 1/3 cup milk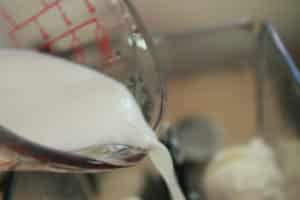 and 1/4 tsp vanilla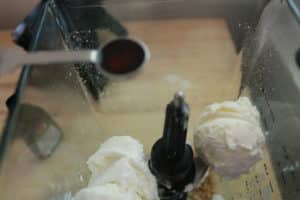 Turn on blender and blend until smooth. Enjoy 🙂
Cinnamon Bun Cookie Milkshake
Ingredients
7

Cinnamon Bun Oreos

5

scoops Vanilla Ice Cream

1/3

cup

milk

1/4

tsp

vanilla
Instructions
Add Oreos to blender and pulse until crushed into the size of medium crumbs.

Add ice cream, milk, and vanilla to blender and blend until smooth. Enjoy 🙂
Subscribe to my YouTube
Subscribe to my YouTube Channel for full length recipe videos. Click the bell icon to be notified when I upload a new video.
Although myforkinglife.com attempts to provide accurate nutritional information, these figures should be considered estimates. Varying factors such as product types or brands purchased, natural fluctuations in fresh produce, and the way ingredients are processed change the effective nutritional information in any given recipe. Under no circumstances will myforkinglife.com be responsible for any loss or damage resulting for your reliance on nutritional information.