This Grapefruit cake is sweet with a little bit of tang. Glazed with a grapefruit flavored sugar glaze, it's the perfect treat for any day.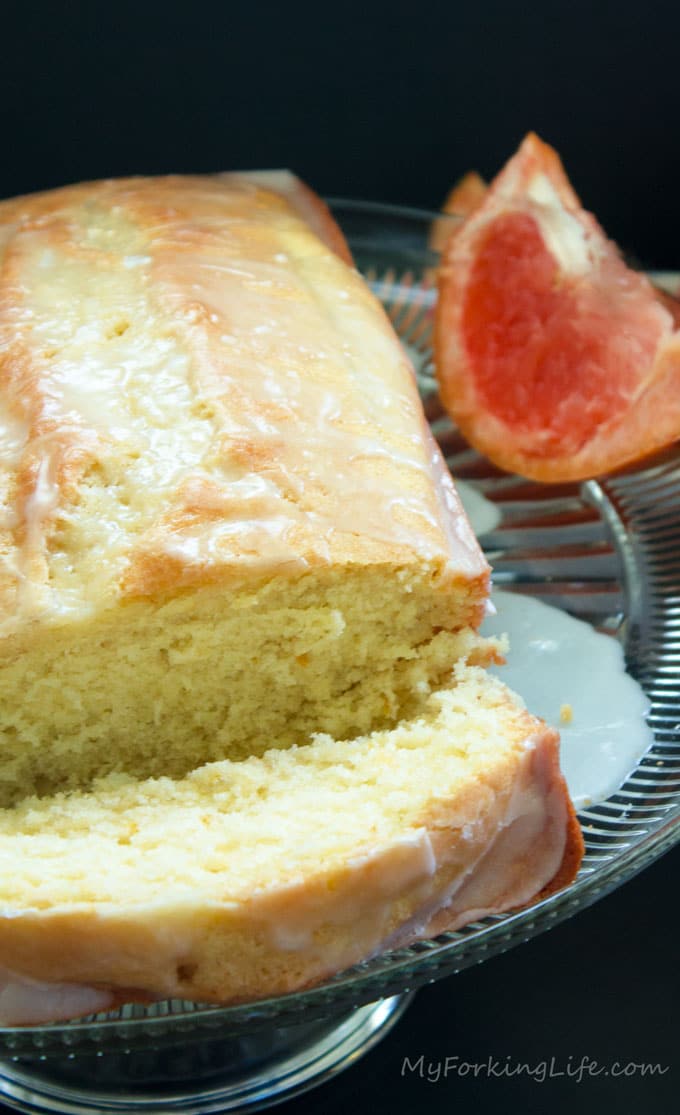 "Grapefruit cake? Really?" That was the initial reaction I received from my hubby when I told him I would be making this recipe.I guess he didn't have much faith in me after my last failed attempt of baking with grapefruit. You can read all about it here at Confession: Grapefruit Meringue Pie is Disgusting.
Well, grapefruit was yet on sale again and I decided I had to buy some. I knew I would leave the meringue alone for now but figured there had to be a way to put this grapefruit to good use. I really wanted a grapefruit dessert and I decided I would likely be successful with a cake. I was right! This is not a fail and it turned out fantastic!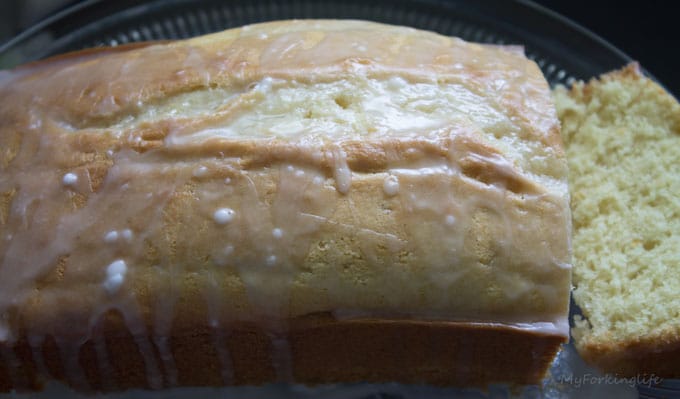 I baked this cake in a bread loaf pan. Some of you may be wondering why and think I don't own a cake pan. Well I own one…but I have no clue where it is…my bread pan will just have to do for now. Square cakes need love too.
I've made this grapefruit cake a few times in my household and it is always a winner. The first time I made it, hubby didn't trust it and made every excuse not to eat it. I mean, you fail once and people are scared to give you another chance. However, he couldn't resist the heavenly smell, gave it a try, and loved it.
The thing that puts the cake over the top is the glaze. Feel free to make the cake without it if you would like less sugar but….I mean, who doesn't love glaze. Look at it oooze. Never mind, don't skip the glaze…it's a must!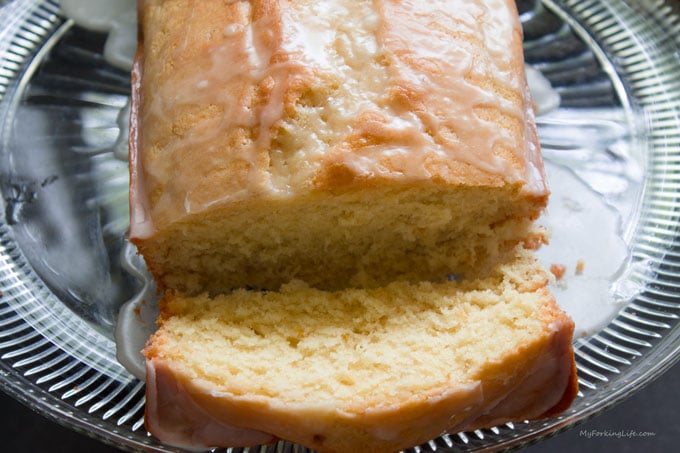 This cake does take about an hour to bake so it's the perfect cake to make on the weekend and eat throughout the week. That's if it last that long. Store it on your fridge if you would like it to last longer. Check out the recipe and video below. Enjoy 🙂
Looking for more cake recipes? Try these out….
Simple and Easy Pumpkin Cake Recipe
GrapeFruit Cake
Ingredients
Cake:

1 3/4

cups

All-Purpose flour

1

teaspoon

baking powder

1/2

teaspoon

baking soda

1/4

teaspoon

salt

1

stick butter

softened

3/4

cup

sugar

2

eggs

1/2

cup

milk

2

Tablespoon

Grapefruit zest

1/4

cup

Grapefruit juice

Glaze:

1/2 – 3/4

cup

powdered sugar

3

Tablespoon

grapefruit juice
Instructions
Preheat oven to 325 degrees. Grease a loaf pan and set aside.

Combine flour, baking powder, baking soda, and salt in a medium bowl. Set aside.

Beat butter and sugar in mixing bowl until well combined. Add eggs and beat in eggs until combined.

Add flour mixture and milk alternatively to mixing bowl. Mix until combined.

Add grapefruit zest and 1/4 cup grapefruit juice. Mix until combined.

Pour batter into greased loaf pan. Bake until top is golden brown and toothpick inserted in middle comes out clean, about 1 hour.

Allow bread to cool in pan for about 5 minutes. Then remove and set on a cooling rack.

Prepare glaze by combining powdered sugar and 3 tablespoons grapefruit juice. Stir until desired consistency. If glaze is too runny, add more sugar but no more than 3/4 cup

Pour glaze over bread. Serve and Enjoy 🙂
Subscribe to my YouTube
Subscribe to my YouTube Channel for full length recipe videos. Click the bell icon to be notified when I upload a new video.
Although myforkinglife.com attempts to provide accurate nutritional information, these figures should be considered estimates. Varying factors such as product types or brands purchased, natural fluctuations in fresh produce, and the way ingredients are processed change the effective nutritional information in any given recipe. Under no circumstances will myforkinglife.com be responsible for any loss or damage resulting for your reliance on nutritional information.
*Recipe adapted from Easy Everyday Cooking Cards, Grapefruit Breakfast Bread.