I had the wonderful opportunity to participate in what I call "Dining in the Hamptons." The Hamptons is a great place to relax, shop, and of course eat!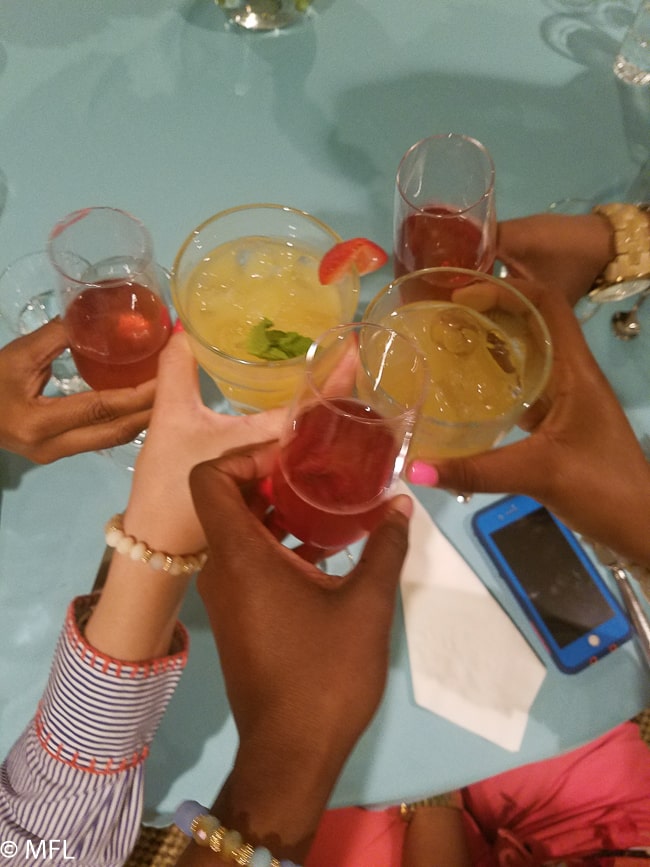 I'm back from what I'll call a short blogging hiatus. I know, I know…I am a bad person for disappearing for months without a new blog post or updates (except for social media, I love to post on social media). I could give you a laundry list of excuses but instead, I'll dive right into one of the coolest things I did while I was gone, dine in the Hamptons.
I was invited to The Hamptons by a friend of mine, Jessica, who brought together a host of professional women she knows for a fun filled weekend. Let me say we all need a friend like Jessica in our life…bubbly, full of life, very well organized, and just a beautiful spirit who knows when you really need a girls trip in your life. Like seriously, I really needed this vacation.
Our trip to The Hamptons was just for a weekend where I left Charlotte on a Friday morning and I was at our house in the Hamptons at 4pm, ready to live the rich and fabulous life on a broke and bougie budget.
We stayed at this fabulous house located in the township of Wainscott. It's the perfect place to house multiple guest with a fabulous kitchen, pool, and hot tub. I would definitely recommend it to anyone thinking of taking a trip to the Hamptons.
Dining in the Hamptons: Chef Karl
Our first night, we had a three course meal prepared by Chef Karl. He has cooked for The Clintons, Barbara Walters, and Sarah Jessica Parker, and now, lil' ol' me. Cool thing is Chef Karl is Jamaican, so I knew we would connect immediately. I also knew his food would be delicious. Keep on reading for contact info for Chef Karl at the end of this post.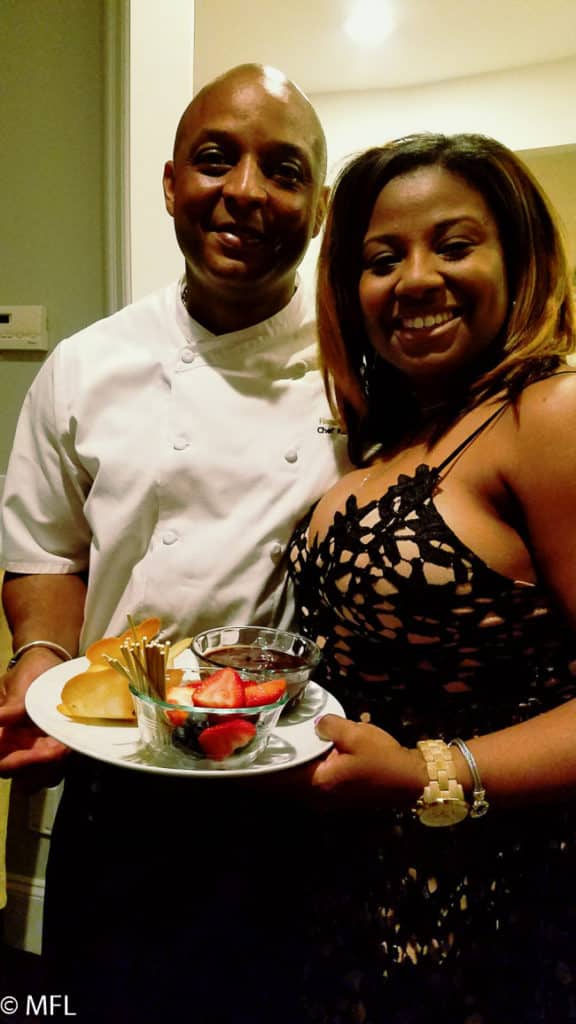 We started our meal with a silky carrot and ginger soup. This soup is not only silky, but it's delicious! Let's just say that this soup was gone in a heartbeat.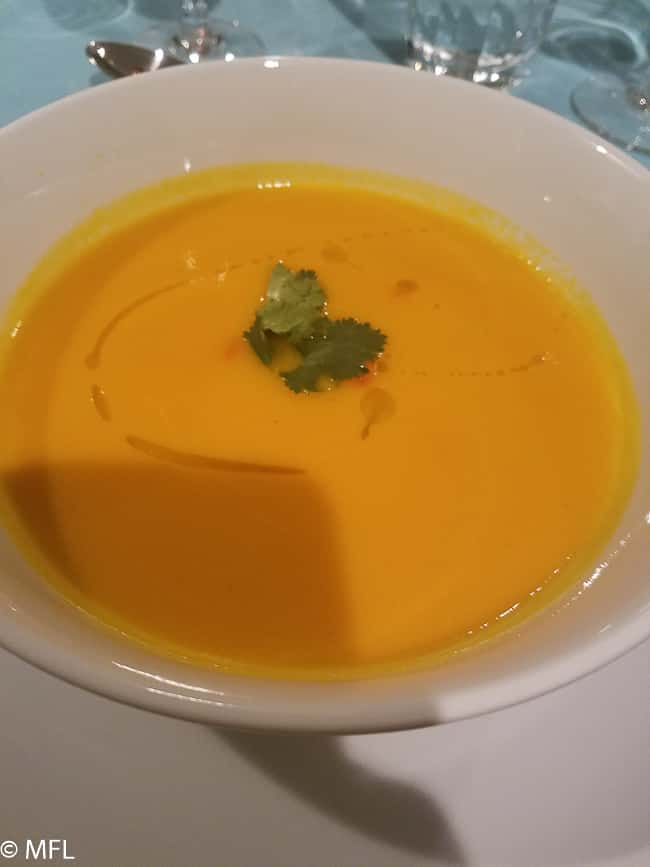 Our entree was a rosemary thyme crusted filet mignon, citrus prawns, sauteed kale, served over an amazing mushroom risotto. Let me say one thing about this filet mignon…best I've had in my entire life. The filet…it melted like butter. Is that a thing? Are filets supposed to cut so easily? Are they supposed to be cooked so perfectly? I swear, there are a million thoughts that went through my head after each bite, like could I fly Chef Karl home with me? Let's just say that this meal was amazing! Oh and that risotto was perfection!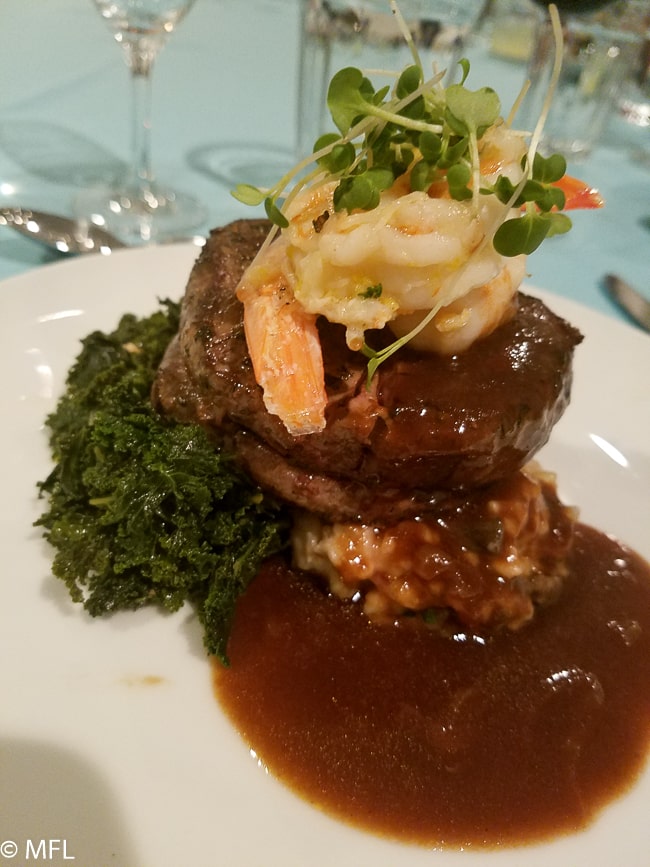 Our dessert was a Lavender Panna Cotta with fresh strawberries and butterfly tulles. This dessert was a first for me, but it was delicious! I went to bed my first night in the Hamptons pleased with my day 1 meals.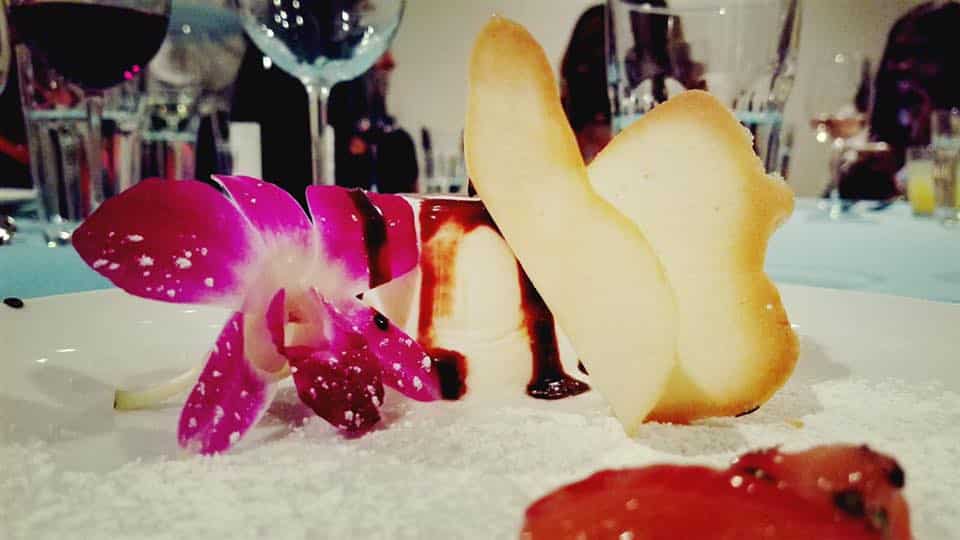 Dining in the Hamptons: Tillie's
The next morning, we swung by Tillies, a restaurant locates at the Gurney's, a resort and seawater spa located in Montauk. I found the restaurant to be beautiful and refreshing, with an amazing view of the outdoors and a nice clean feel with it's white walls and oak decor. For breakfast/brunch, I had the avacado tartine with grilled lemon. In all honesty, I can't go into depth about the food here as I ordered something I find pretty basic and that I can make at home. All the ladies enjoyed their food so I would recommend this restaurant based off their opinions.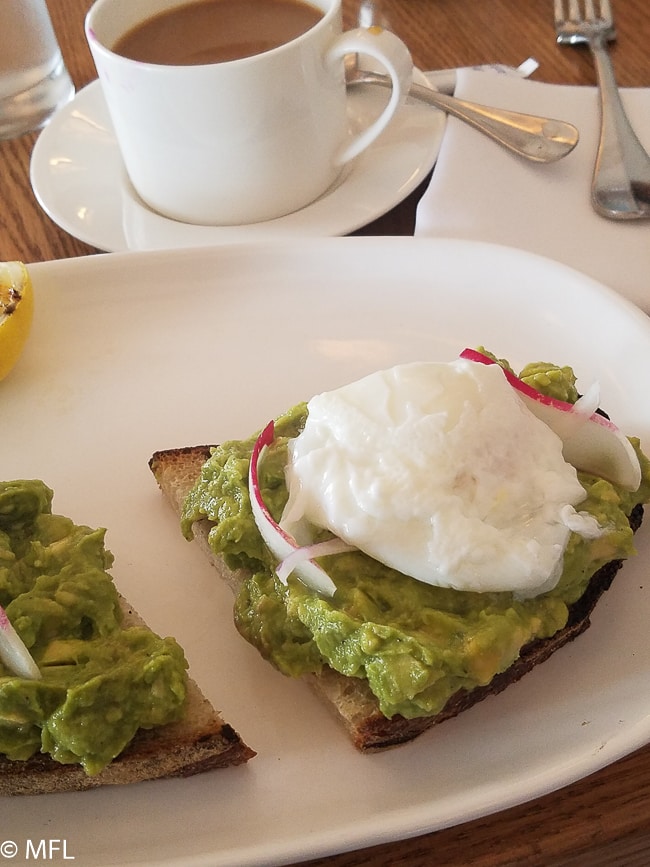 Outside, you can find a beautiful deck with benches and couches where you can relax. We enjoyed mimosas after breakfast while we took photos and chatted about life. Just beyond this deck is the ocean. Some of the ladies ventured down to the beach to explore. I stayed my butt near this lovely fire pit. It was a little chilly this morning.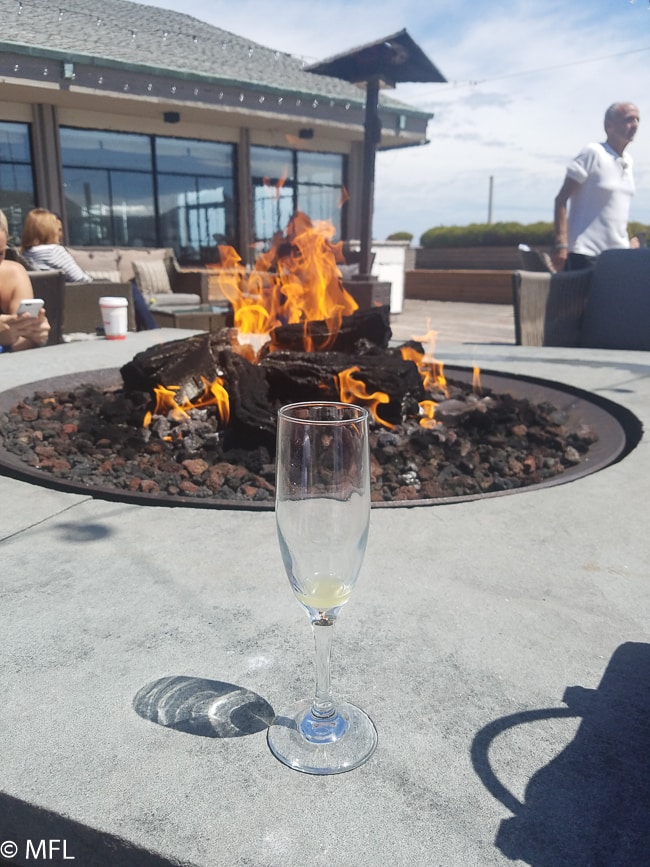 Dining in the Hamptons: The Clam Bar
On the way back from brunch, we passed by this gem located on the side of the road. Great place for authentic beach seafood. I ordered the shrimp and corn chowder which was delicious. I also heard the clam strips here were pretty amazing.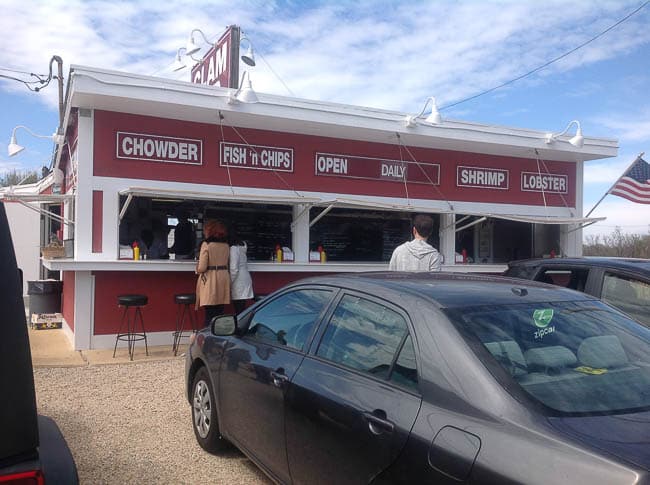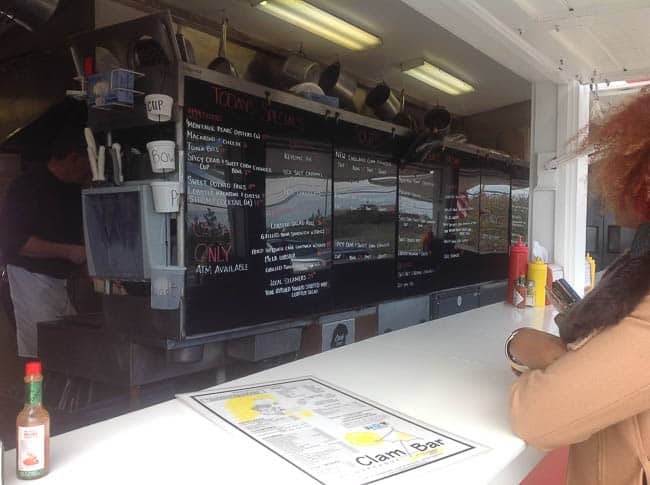 Dining in the Hamptons: Wollfer Estate
Some ladies went to the Wolffer Estate Vineyards while I went to the house and took a nap. Dining in the Hamptons is exhausting. I had to share this cute photo they took. They had rose which I hear sells out quickly. Cool thing is you can order a few bottles and have them delivered to you house. Thanks Oisha for being an amazing photographer.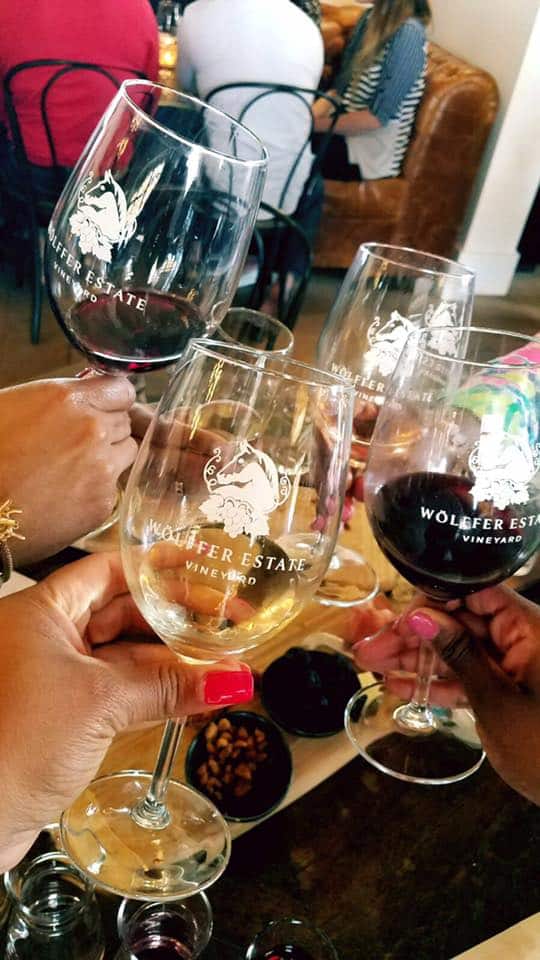 Dining in the Hamptons: The American Hotel
That night we went to The American Hotel for dinner, which was recommended by our bartender from the previous night, Dennis. Wait…why did I wait to so long to mention Dennis? He is amazing! Greatest bartender/server hands down and treated us so well while we were in The Hamptons. He took such great care of us both nights.
The American hotel dates back to the mid 1800s…yep, 1800s. It's a smaller hotel of course but it is so cozy inside. There was a piano player inside who played smooth tunes as we dined, drank, and laughed. I'm not sure if you can have a fancier dinner experience than that.
At the American Hotel, I slowed down on my drinking but not my eating. Gotta go out big when Dining in the Hamptons. I ordered the lobster risotto and the duck. Yes, I ordered two entrees and I ate all of it. Don't hate.
The lobster risotto was delicious, however I personally had only one problem with it, I felt it had a tad bit too much salt. Everyone else that ordered it loved it so in all honesty, that may just had been me.
That duck though…not a single complaint can be made about that perfection they call duck. It was seared to perfection and oh so delicious.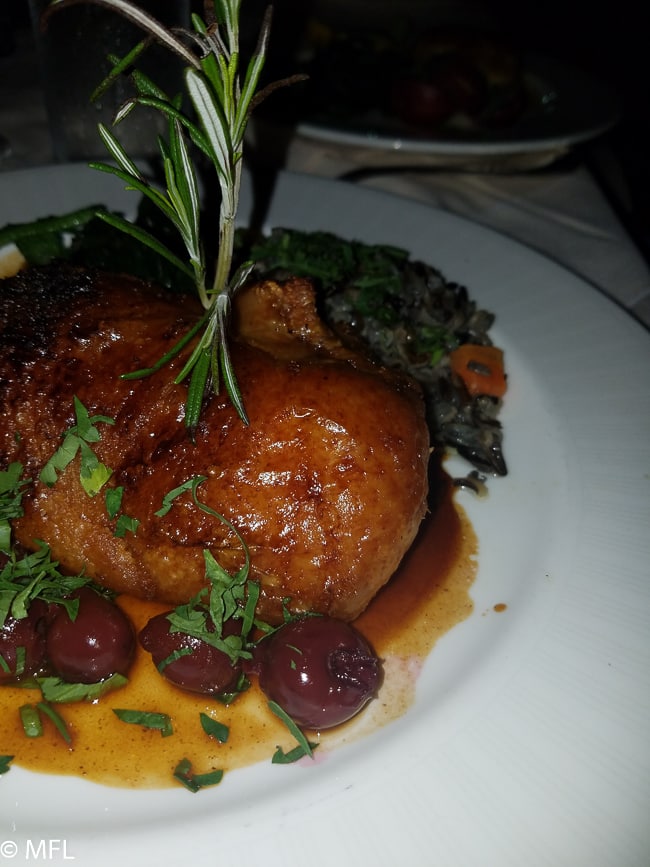 The next morning we had to head out a bit early and would have no time to continue our dining experience in The Hamptons. I must say that I will be back. Somehow, someway, I'm making my way back there. That filet and that duck just keep calling my name.
Well that's all I'll say for now about my Dining in the Hamptons experience. I will end on this note. Remember to "treat yoself" from time to time, take vacations, and surround yourself with positive people. Oh yea, drink Rosé All Day!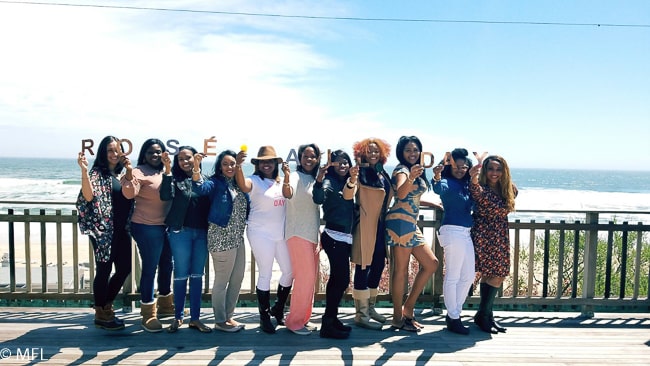 Chef Karl in all his awesomeness can be contacted here.