Thank you to Metro Diner for inviting the family and I out to enjoy a meal. All opinions are 100% mine.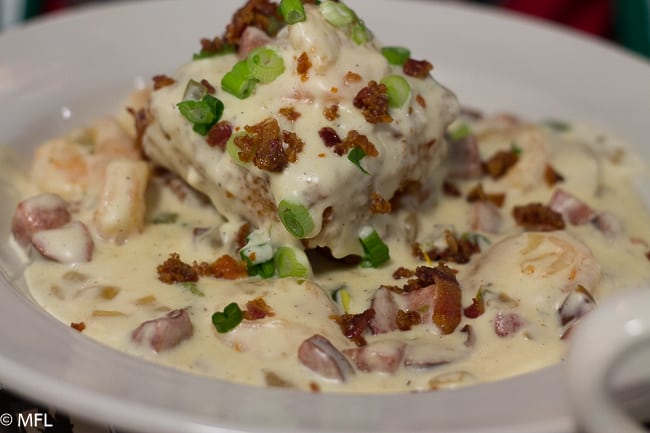 Metro Diner has made its way to Charlotte, NC and the family and I had the opportunity to try it out. Let's just say I can't wait to go back.
I love Diners. I don't know what it is about the them but they give me an old school, good cooking kind of vibe. I mean, think about it…every good movie has that diner scene where the person goes in and gets that special plate from that friendly server. Usually the diner is in the middle of nowhere in the movies I watch but good thing for us, Metro Diner is located in Charlotte, right on Pineville -Mathews road.
Now don't get me wrong, this is no typical diner food. The restaurant prides itself on having "comfort food with flair" and I'd have to agree. With items like their Chicken and Waffles with Strawberry Butter, Huevos Rancheros, Yo Hala on the Square, and Charleston Shrimp Grits, I'd say this food has flair indeed. And it all taste amazing, even the drinks!
On our visit, Hubby and I started our meals with the French Vanilla Coffee. This coffee was so good I had to take a cup with me when I left. Cool thing about Metro Diner Charlotte is that they have a self serve drink area where I could do just that. They also sell the beans in store if you'd like a bag to take home with you. Seriously, try the coffee, you'll like it.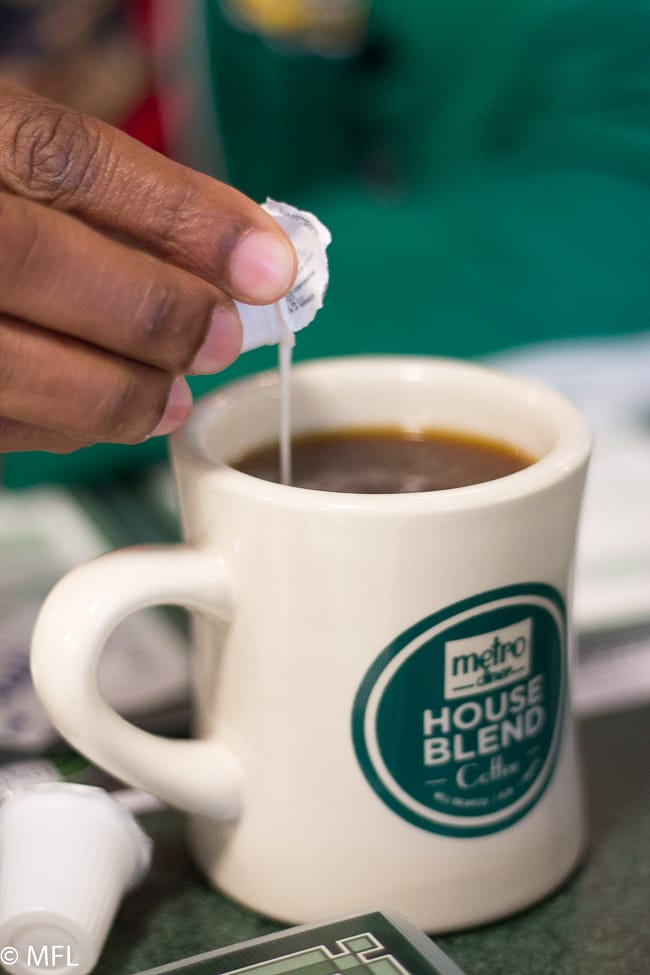 My daughter ordered the kids pancakes and cleared her plate. I have to take a moment to give her a shout out on pouring her own syrup and cutting her pancakes. She usually asks me to do it for her but on this day, she did it all by herself. Maybe that small town diner feel has her feeling a little independent. Either way, I was glad that I could focus on my meal and get this amazing pour shot!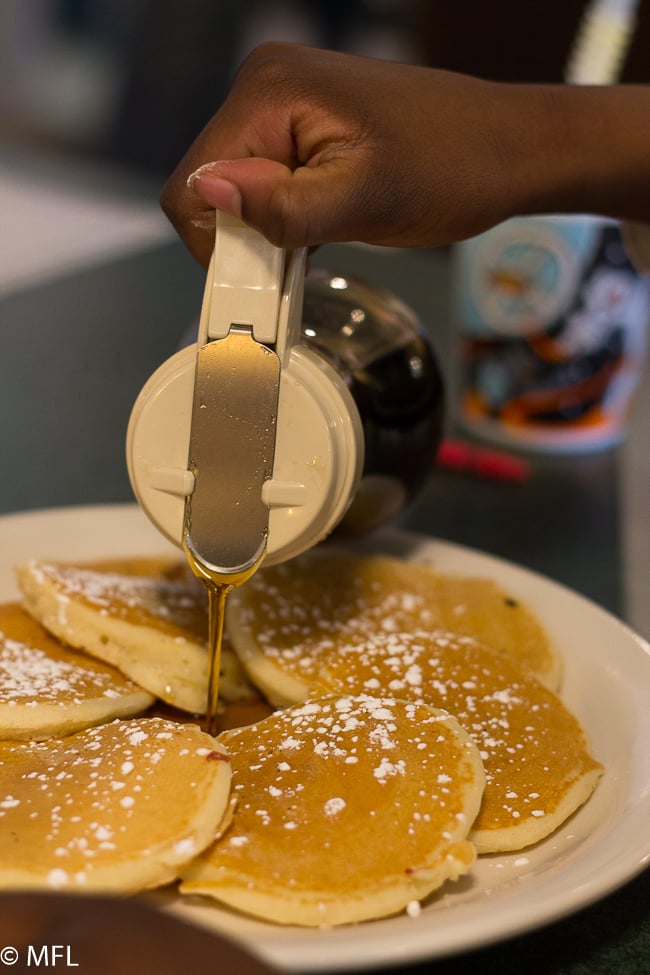 Metro Diner Charlotte has some great items on the menu. Lucky for us we got to try a few dishes on the menu and let me say that everything taste amazing! The food had such good flavor and everything taste fresh and delicious. The portion sizes were also good and I had to take a few take out boxes home. No worries, we ate it for lunch later. Can't let good food go to waste.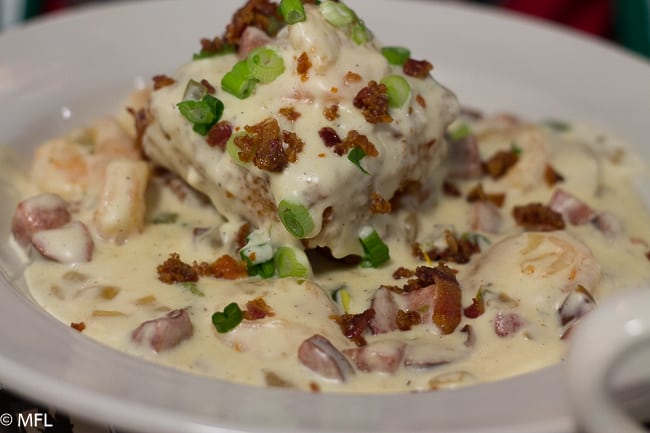 The Charleston Shrimp and Grits isn't the typical shrimp and grits you will find in most restaurants. What you see here is an amazing cream sauce served over two grit cakes. I'd say it's a nice spin on your traditional shrimp grits and that sauce…ooo weee, that sauce, so creamy, so good.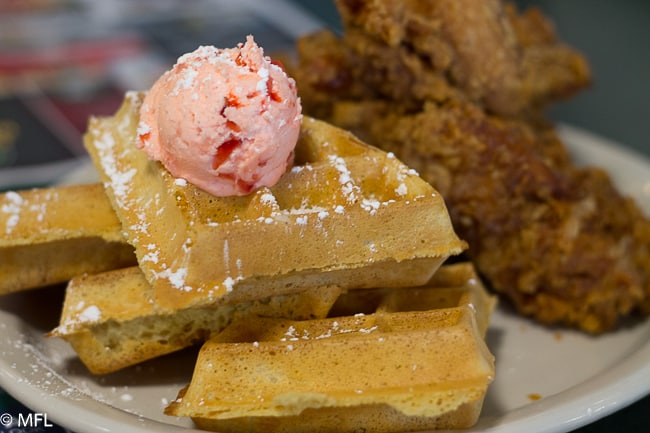 The chicken and waffles here are unreal. Let me start with the chicken…I'm not even a big fried chicken fan but the flavor in this chicken blew me away. From what I hear, they brine their chicken…giving it a whole lot of flavor and juiciness. That of course takes more time but hey, it's definitely worth it. And ohhh, that strawberry butter! I wish they sold this stuff by the pound. It such tasty spin on this traditional dish and I loved it.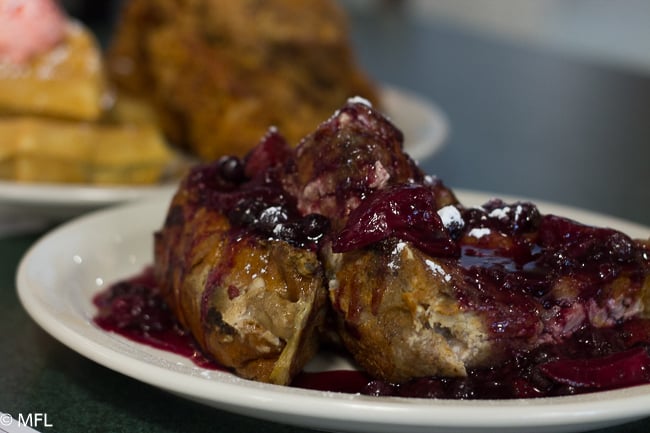 And now my friends, I present to you this Yo Hala on the Square Challa bread stuffed with cream cheese and covered with a berry compote. It can also be described as "stuffed french toast on steroids." This right here is the best Stuffed French Toast I have ever had. Bold statement but it's true. I can't quite put into words why it was so good but gosh, I could eat this every morning.
Metro Diner Charlotte also serves lunch and dinner and I plan on taking a visit back to try these options. If the dinner menu is anywhere as good as the breakfast menu than I know I'm in for a real treat.