Sharing is caring!
These Banana Oatmeal Breakfast Cookies are super easy to make and they're delicious! They are great for weekday breakfasts or snack. With minimal ingredients and quick prep, these cookies can't be beat.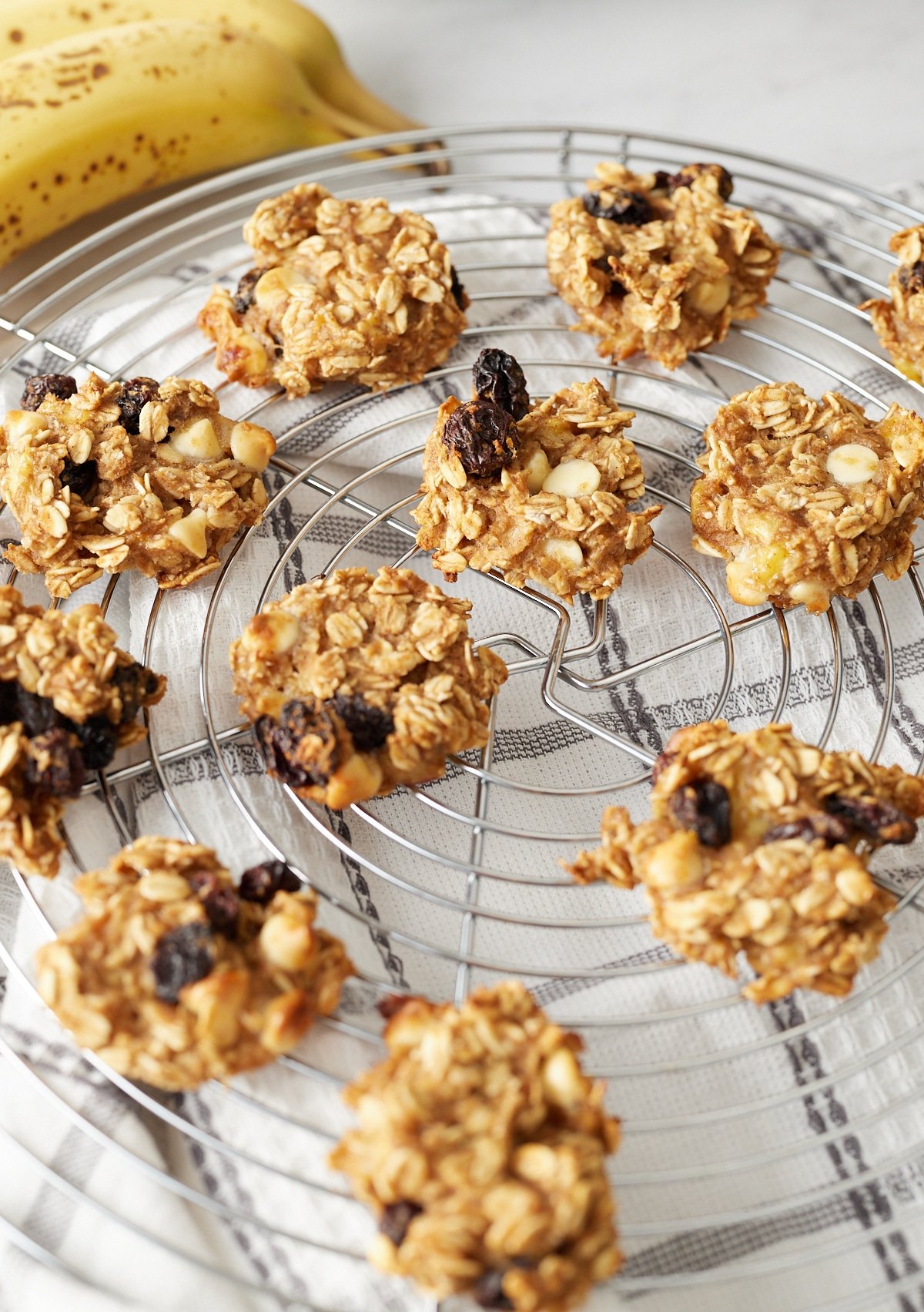 This post contains affiliate links, please read my full disclaimer here.
Full Recipe Ingredients/Instructions are available in the
recipe card at the bottom of the post.
You can find important tips/tricks in the
blog post.
Cookies for breakfast? Yes please! I am always searching for ways to have breakfast on weekday mornings. Most mornings I fail at this but these oatmeal raisin breakfast cookies give me the ability to succeed. Yay for success!
The great thing about these breakfast cookies is that they are easy to make, they come together quickly, and they have no added sugar. OMG! No sugar in a cookie? Have I gone mad?!? I think so. Now when anyone tries to give me any slack about cookies for breakfast, I tell them to shove it because these cookies here are healthy.
And if you're into healthy breakfast, check out my banana oatmeal pancakes or my winter fruit salad.
Here are the recipe deets.
How to make Banana Oatmeal Cookies
First, preheat your oven to 350 degrees Fahrenheit and gather your ingredients. Prepare a baking sheet by laying out some parchment paper on it.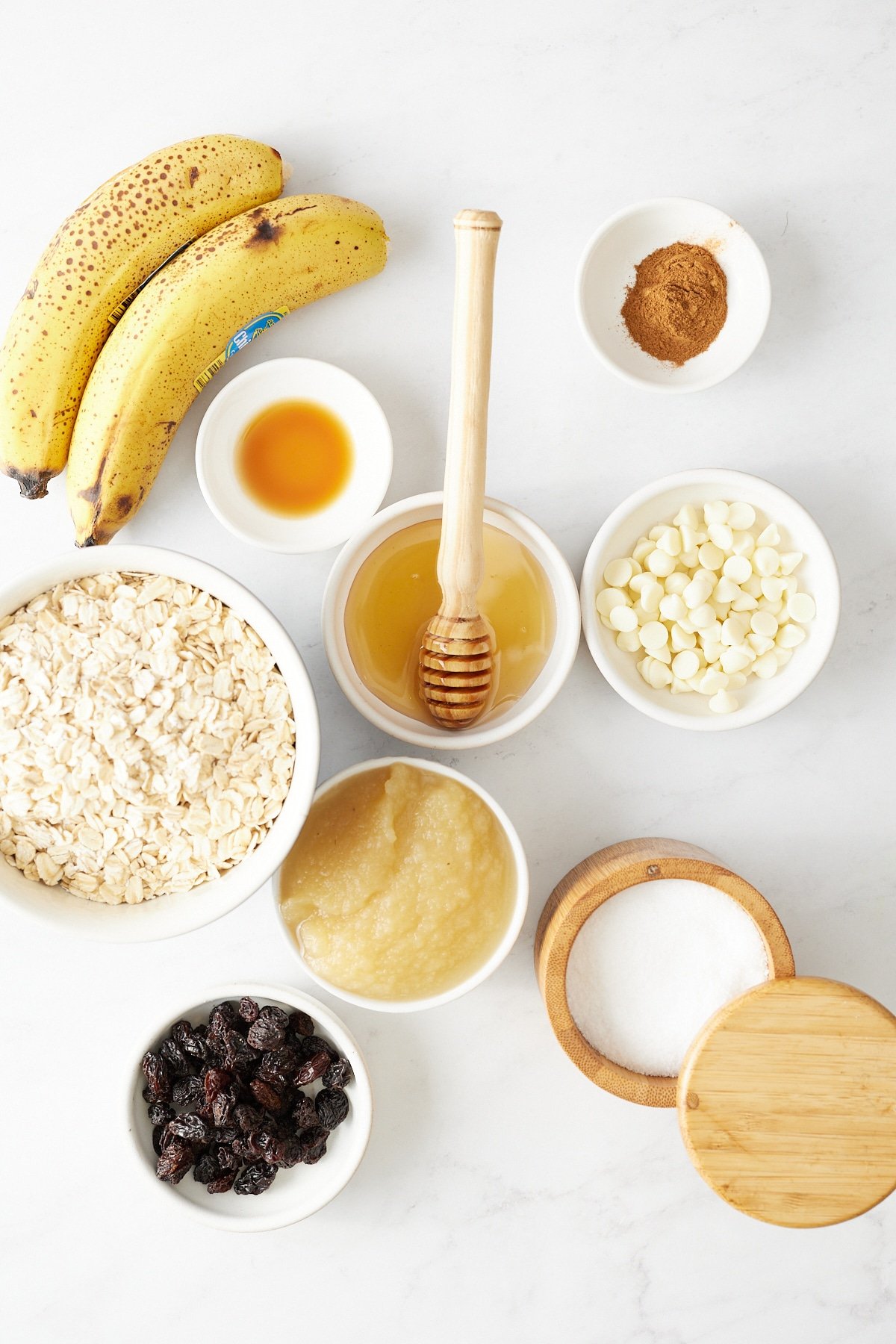 Next, mash 2 medium-sized ripe bananas in a bowl until they look like mush.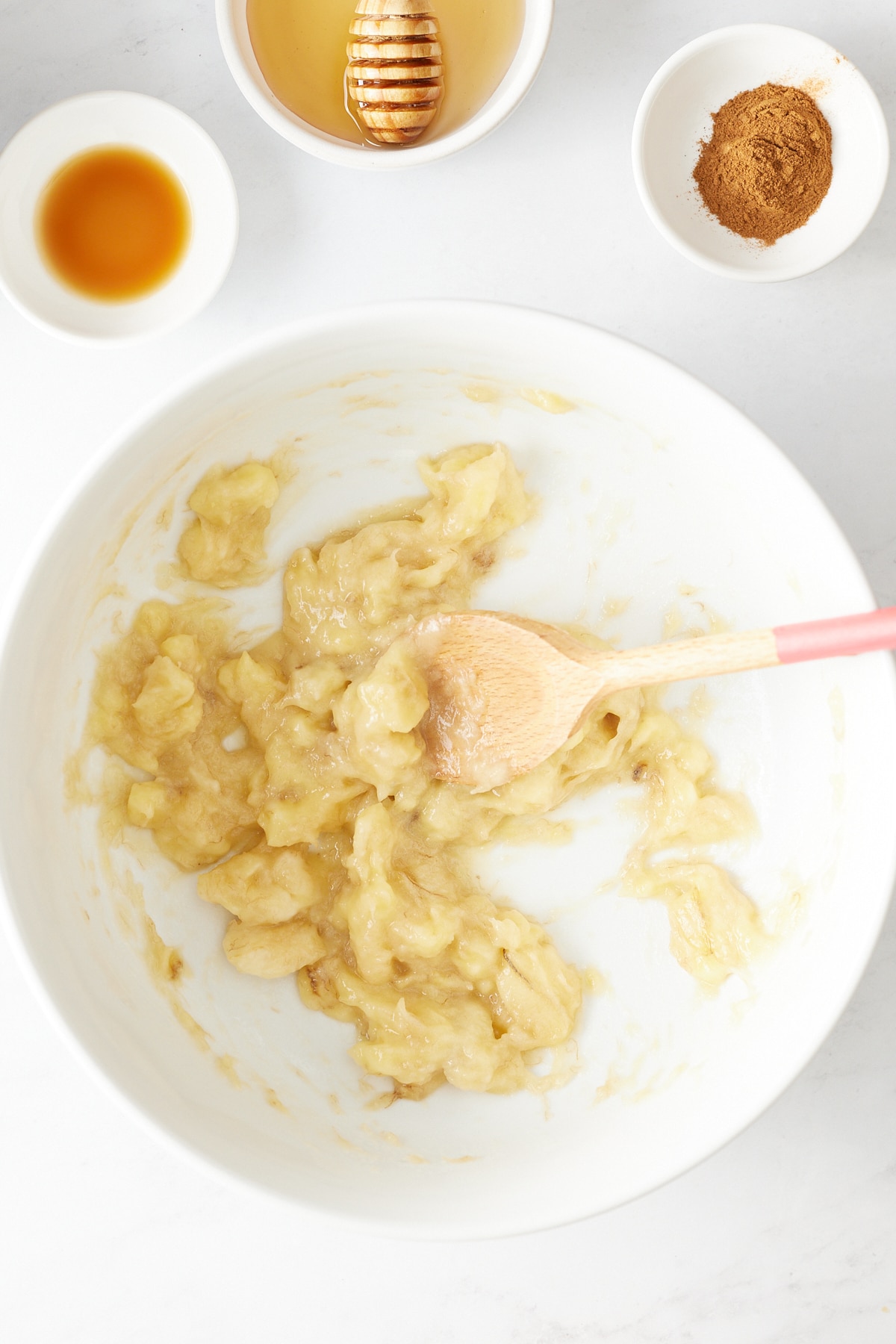 Next, add 2 cups of old-fashion oatmeal, 1 cup unsweetened applesauce, 1 Tbsp honey, 1 tsp cinnamon, and 1 tsp vanilla extract and stir to combine.
Then add 1/3 cup raisins and 1/4 cup white chocolate morsels and stir to combine.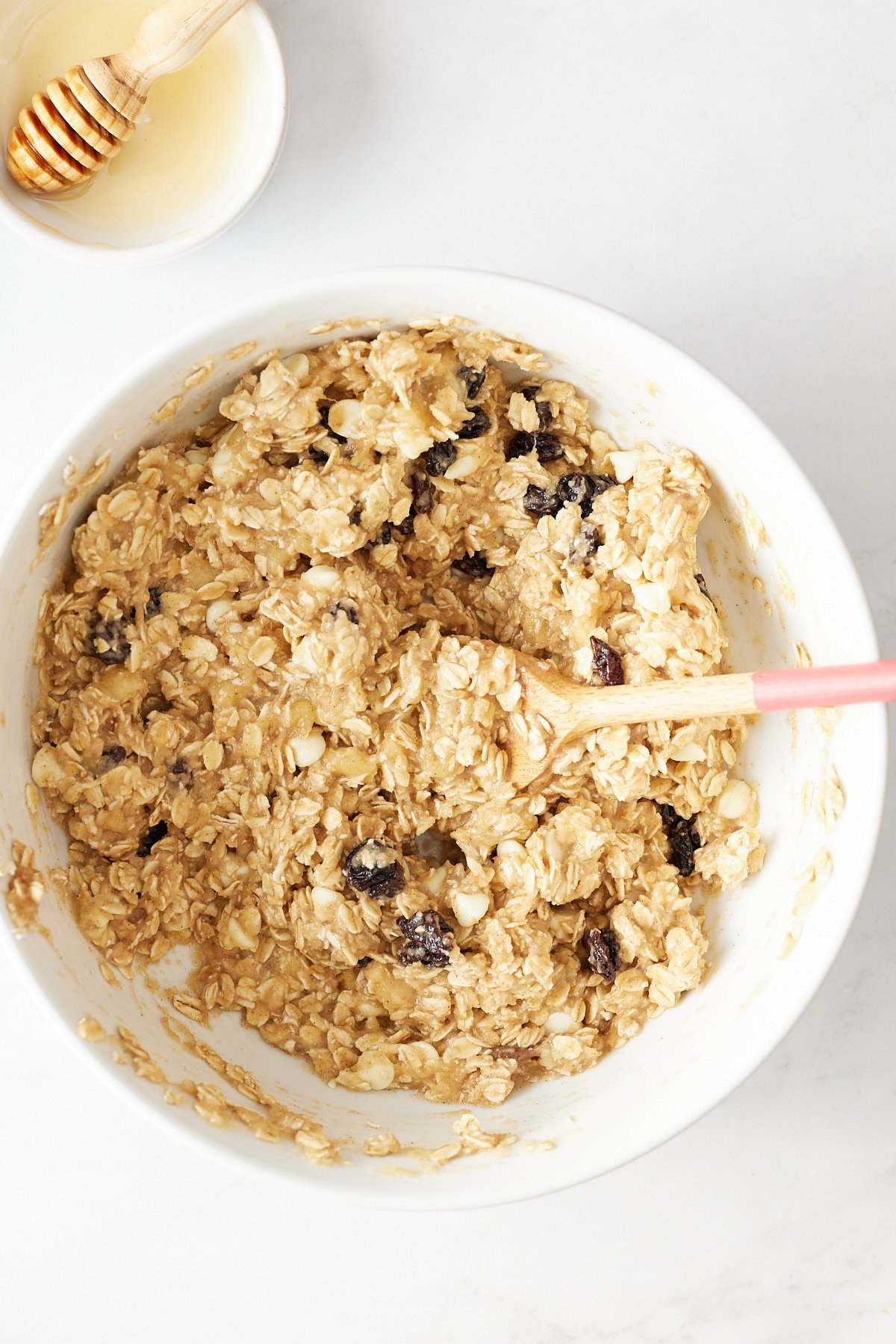 Next, use a cookie scooper or a tablespoon and place the mixture on the parchment-lined baking sheet by the spoonful about 2 inches apart. Use the back of a spoon or your fingertips to flatten each spoonful until it resembles a cookie. These cookies won't spread on their own, so flattening them must be done for them to look like a cookie when done baking.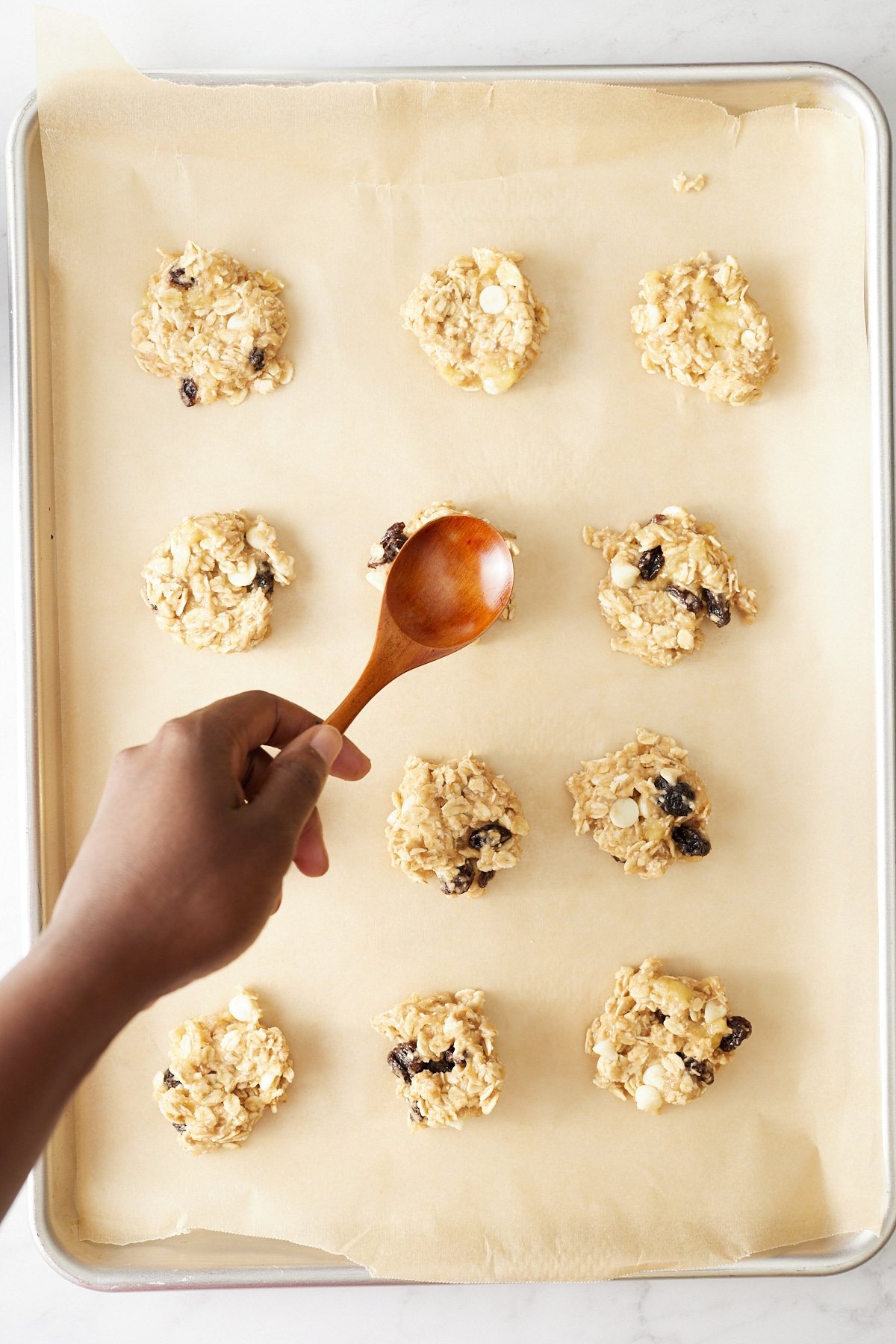 Bake in your preheated oven for about 25 minutes or until golden. Your house will smell delicious. Once done baking, remove and let cool on the baking sheet for about 5 minutes.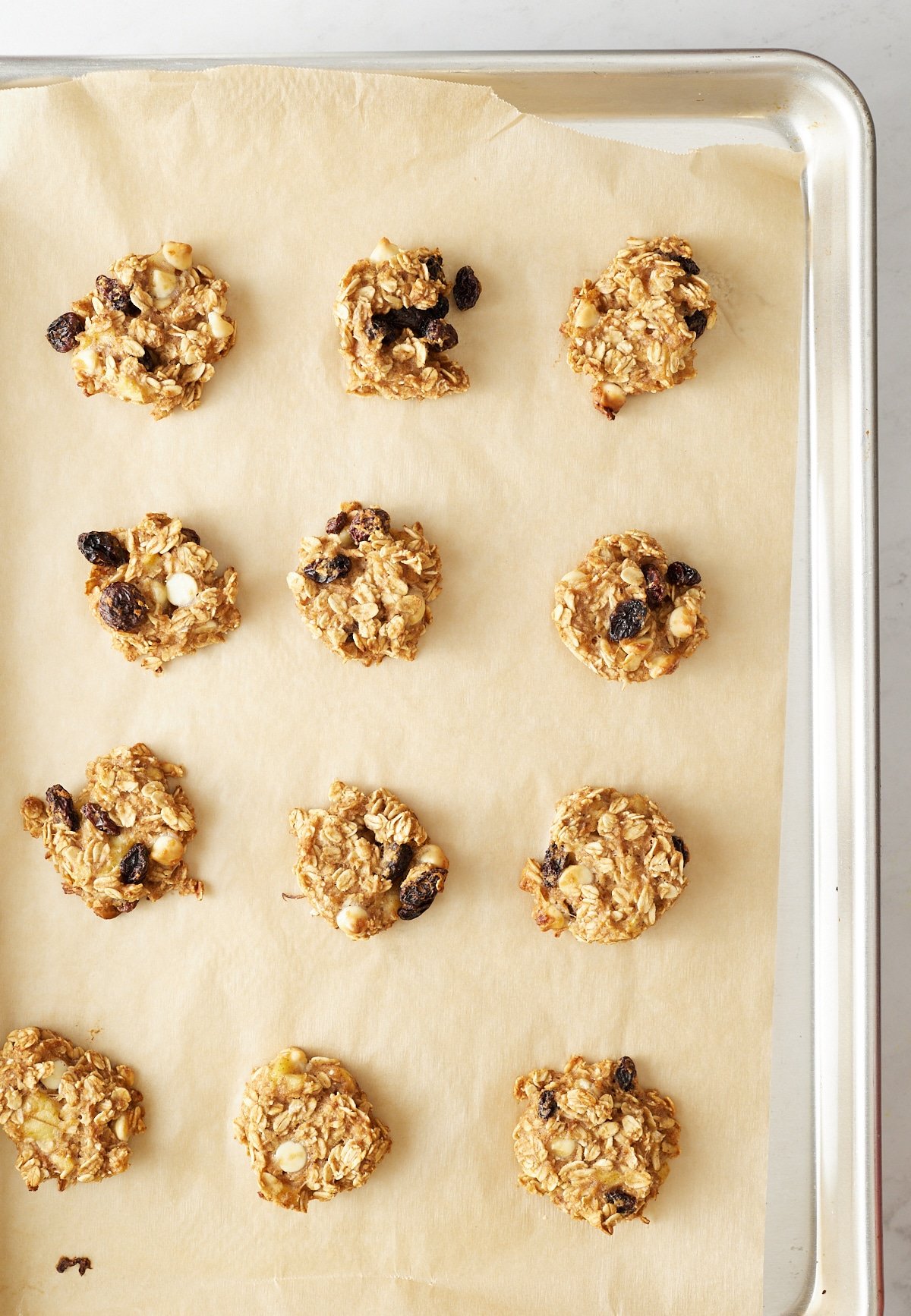 Then remove to a cooling rack to finish cooling. Enjoy:)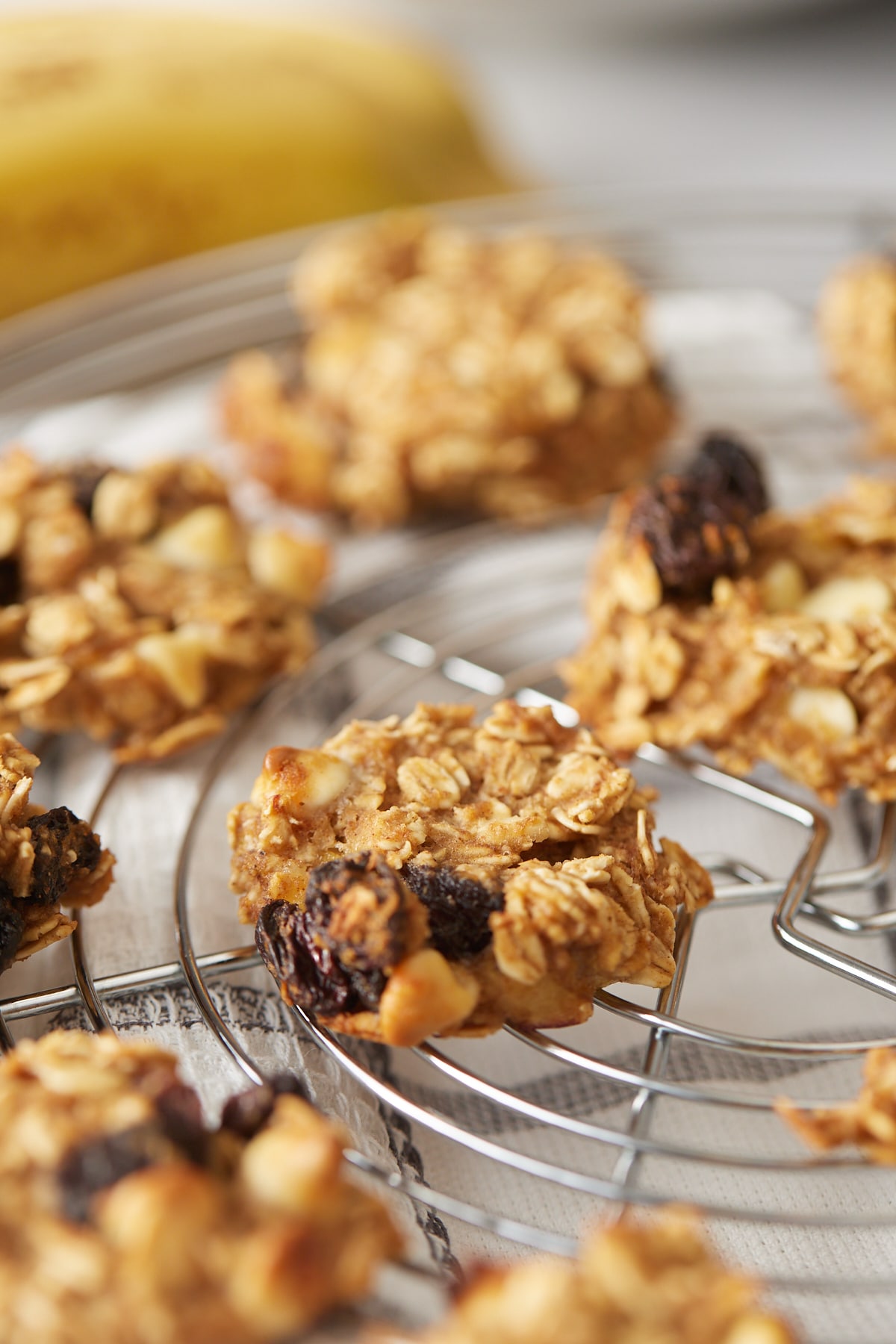 Notes on Banana Oatmeal Breakfast Cookies
You can change the add-ins like the raisins and white chocolate morsels if you aren't a fac. Some great options are walnuts, pecans, milk chocolate chips, and craisins.
These cookies will not spread like traditional cookies, so flatten them before baking.
Keep these gluten-free by using gluten free oats.
Store these cookies in an airtight container. They will last up to 3 days at room temperature. You can also freeze them in a freezer safe container for up to 2 months.
Air Fryer Instructions: These cookies can be made in an air fryer in batches. Reduce the temperature to 330 degrees Fahrenheit and cook for 8-10 minutes.
Adapted from Family Fresh Meals
Sharing is caring!