Here's an easy and delicious way to prepare the Sous Vide Egg Bites Recipe in the Instant Pot. A creamy and delicate egg all in two bites…or one if you want to gobble it up.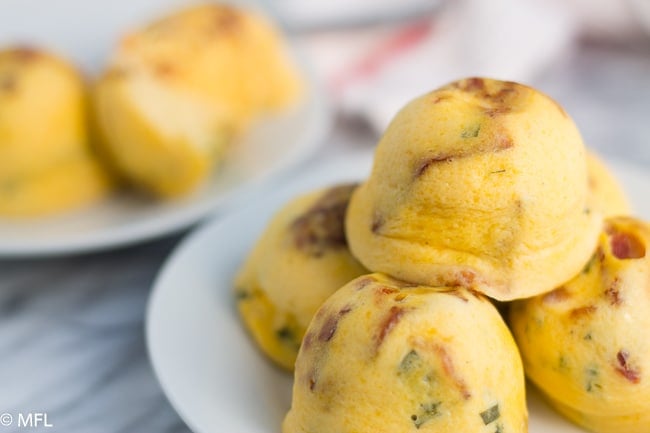 This post contains affiliate links, please read my full disclaimer here.
Hello World! I feel like I've been flooding my most recent blog post with a ton of Instant Pot recipes. Let me apologize and start by saying that I won't be posting only Instant Pot recipes. But Gosh darn it, that Instant Pot is amazing.
I'm used to making soups, stews, and one pot meals in it but I was intrigued when I discovered that I could make eggs in the Instant Pot. No, not boiled eggs (which I hear is a great way to make a ton of boiled eggs) but creamy delicious egg bites.
Are these similiar to sous vide egg bites?
Yep, but I don't use a Sous Vide machine. The first I heard of these is when Starbucks added it to their menu and called it "Sous Vide Egg Bites." They apparently use the sous vide machine but the Instant Pot gets the same velvety, creamy texture.
Let's be real, everyone and their mama got the Instant Pot for Christmas. How awesome is it that we can make this wonderful breakfast at home and save some coins when we head to our favorite coffee shop. These are the kind of a breakfast snack that can be made ahead of time. The whole family will love this grab and go breakfast.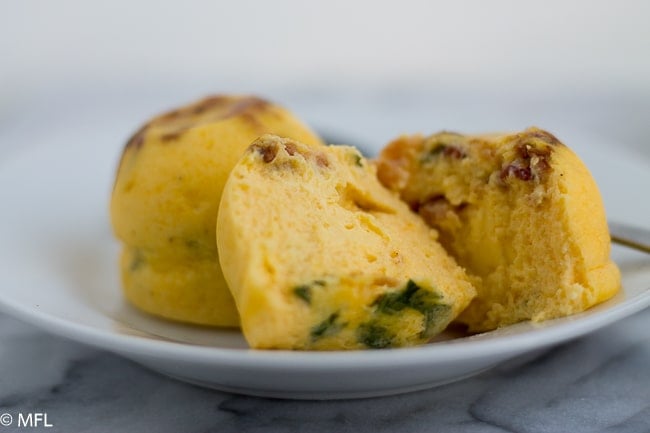 This egg bites recipe comes together quickly and requires only a 9 minute steam time and 10 minute natural release time in the Instant Pot. There are a couple of suggested tools when making these babies…a blender, a a silicone baby food mold , and a Steamer Rack Trivet(this should have come with your instant pot).
As you can see, the texture of these eggs are creamy. This recipe isn't for you if you like your eggs hard or fried. But if you like creamy eggs and don't have the patience to make Gordon Ramsey's creamy scrambled eggs in a skillet (my favorite way to make them), then this Sous Vide Egg Bites Recipe is for you.
The best thing about these egg bites, other than the fact that they are creamy and delicious is the fact that you can hide veggies in them. I keep it simple with just adding spinach to mine. I also add bacon. Can I call bacon a veggie?
I hope you all enjoy these "Sous Vide" egg bites as much as we do. Until the next recipe.
Watch this video tutorial and see how I make these egg bites from start to finish.
Sous Vide Egg Bites Recipe in the Instant Pot
Here's an easy and delicious way to prepare the Sous Vide Egg Bites Recipe in the Instant Pot. A creamy and delicate egg all in two bites…or one if you want to gobble it up.
Ingredients
4

large

eggs

4

pieces

bacon

cooked and crumbled

1 1/2

cup

sharp cheddar cheese

shredded

1/2

cup

cottage cheese

1/4

cup

heavy cream

1

teaspoon

hot sauce

1/4

cup

spinach

chopped

salt & pepper to taste
Instructions
Spray the egg bite molds.

Add bacon pieces to bottom of silicone baby food maker in the molds. Set aside.

Add eggs, cheddar cheese, cottage cheese, heavy cream, hot sauce, and salt & pepper to a blender. Blend until smooth consistency. Stir in chopped spinach.

Pour egg mixture into baby silicone baby food maker, covering bacon. Cover baby silicone food maker with foil paper.

Add 1 cup of water to bottom of Instant Pot and place trivet inside. Place baby food maker on top of trivet in Instant Pot. *See note about creating a foil sling or use tongs for easy removal.

Cover Instant Pot, making sure valve is set to "sealing." Select "Steam" and set timer to 9 minutes. Once the time timer goes off, allow it to natural release for 10 minutes. Then switch your valve to "venting" to do your quick release to remove any remaining pressure.

Open your Instant Pot and remove silicone baby maker. Allow to stand for a few minutes and turn eggs over onto a dish. Enjoy immediately or refrigerate for up to 4 days.
Notes
Suggested Tools for Sous Vide Egg Bites Instant Pot
Nutrition
Subscribe to my YouTube
Subscribe to my YouTube Channel for full length recipe videos. Click the bell icon to be notified when I upload a new video.
Although myforkinglife.com attempts to provide accurate nutritional information, these figures should be considered estimates. Varying factors such as product types or brands purchased, natural fluctuations in fresh produce, and the way ingredients are processed change the effective nutritional information in any given recipe. Under no circumstances will myforkinglife.com be responsible for any loss or damage resulting for your reliance on nutritional information.
Notes on Sous Vide Egg Bites Recipe in the Instant Pot
You can create a foil sling for easy removal of the baby silicone mold in the Instant Pot. To create the sling, take a 20 inch long piece of foil paper and fold it into thirds. Place this in the Instant Pot, on the trivet and place the baby silicone mold on top of that. When ready to remove from the Instant Pot, grab the foil sling. Or in the alternative, you can use tongs to grab the side of the silicone mode for removal.
Have fun with the add ins and use whatever cheese you may like.
Allow the egg bites to sit after removing from Instant Pot to have them firm up a bit.
With the egg mold linked here, I don't spray the silicone mold and my eggs slide right on out. I highly reccomend this silicone mold. However, I have used other molds with this recipe and they have stuck. So I suggest always spraying the mold.
These can be reheated easily in the microwave. If refrigerated, try 30-45 seconds in the microwave. if frozen, try 60 -90 seconds. Re-heat time will depend on the wattage of your microwave.
Check out these other Instant Pot Favorites
Instant Pot Jamaican Cornmeal Porridge Recipe
White Cheddar Pressure Cooker Pasta
Southern Style Pressure Cooker Collard Greens
Cheddar and Sour Cream Corn on the Cob
Instant Pot Chicken and Rice (Halal Cart Copycat)
Step by Step Photos of Sous Vide Egg Bites Recipe in the Instant Pot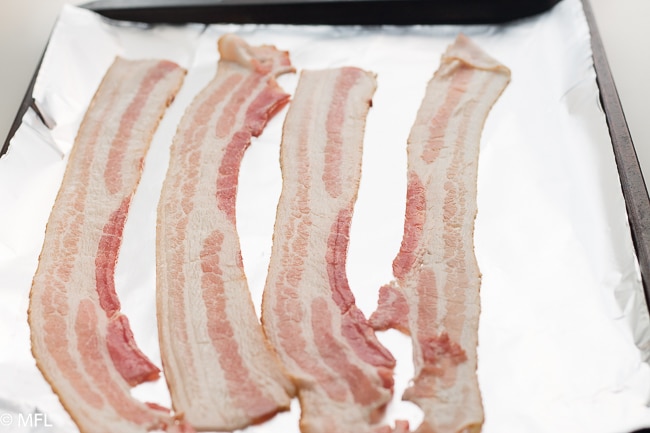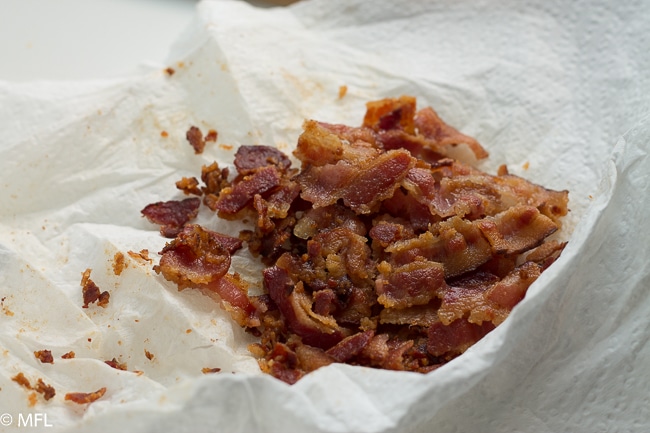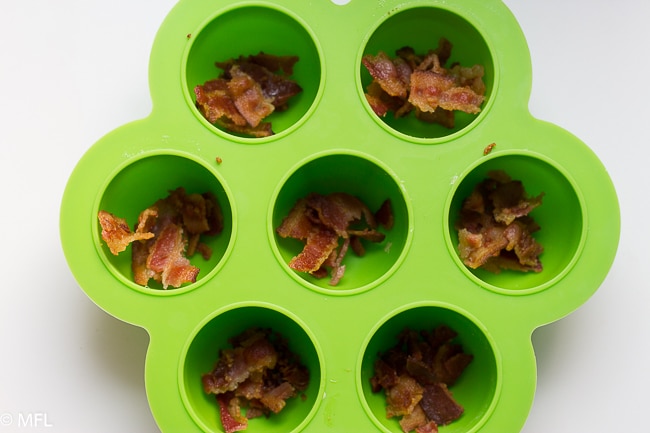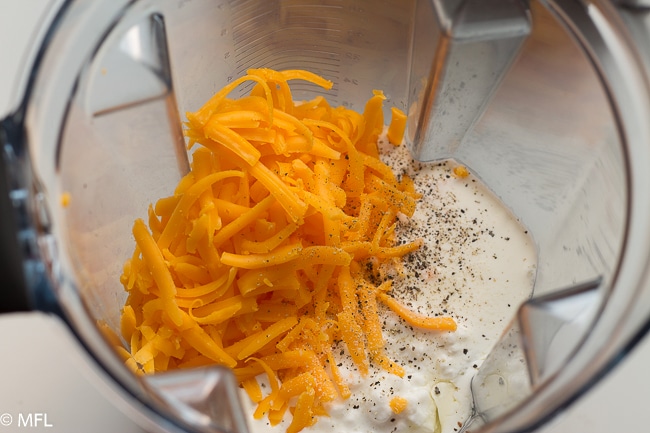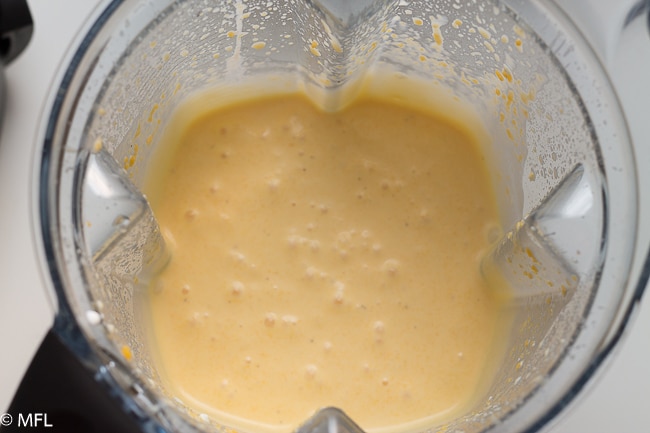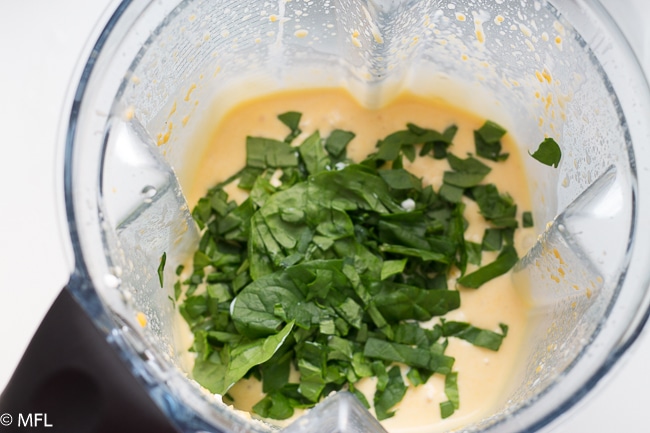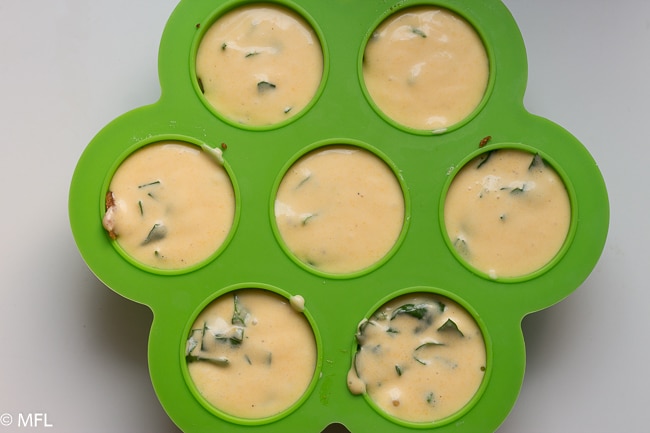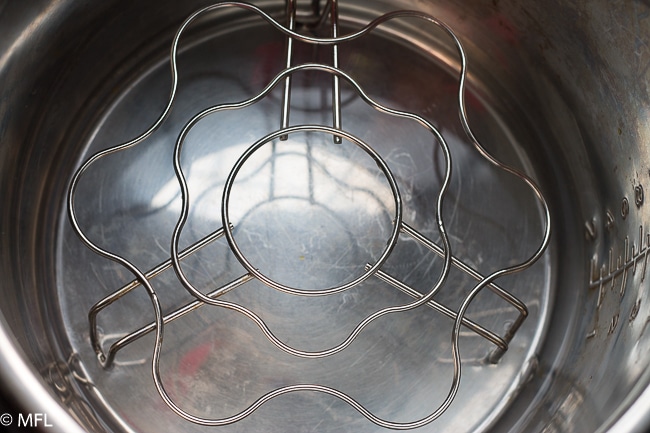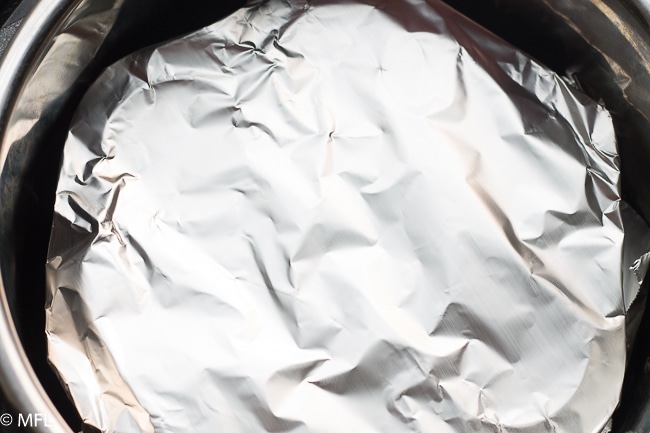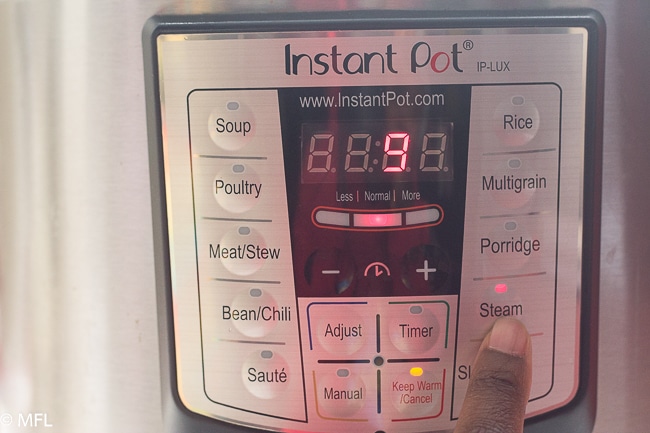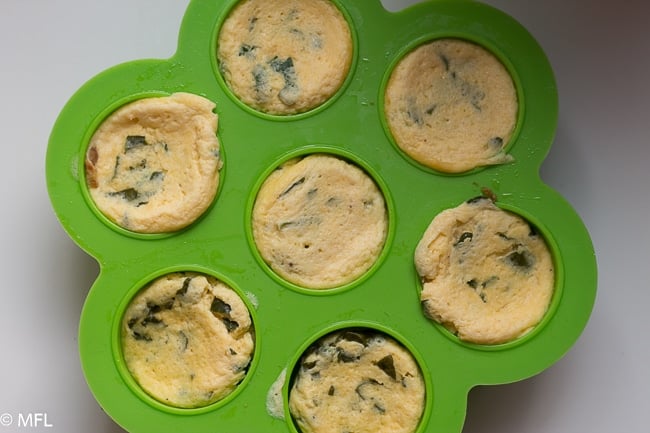 Shop This Sous Vide Egg Bite Recipe
Pin Sous Vide Egg Bites Recipe in the Instant Pot for Later


Adapted from Foodie & Wine.