My experience at Sports One Charlotte was amazing! I had a blast enjoying good drinks, good laughs, and great food with friends. Read all about my experience at this Lounge & Bar.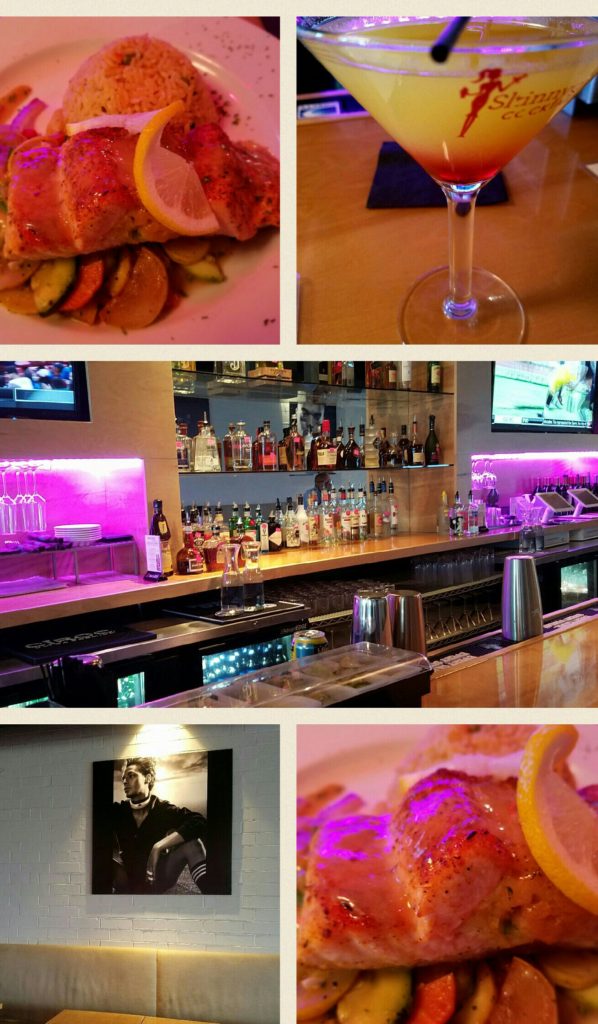 I had the club going up, on a Tuesday! Ha…just kidding. I'm more into the laid back and lounge scene, which is exactly what I found at Sports One Charlotte. On a Tuesday night, hubby and I went to Sports One, a bar and lounge located in uptown Charlotte, NC, to hang out with friends. If you are a fan of reality t.v. and watch Real Housewives of Atlanta, than you probably already know all about this place. It's owned by Peter Thomas who appears on the show.
I'll be the first to admit that it's been years since I've seen the show. I cut the cable cord years ago and now I spend the majority of my free time watching Hulu, reading trashy novels, and reading cookbooks. Yep, cookbooks. So I honestly don't know where I heard about this place but I am glad I did.
We arrived at Sports One Charlotte around 7pm and we parked in the parking lot. I love me a bar, lounge, or restaurant with a parking lot. No worries about finding parking or walking far. Ladies who love high heels should love this fact too.
The inside is pretty nice. The bar area is long and they have tables if you want a more formal dinning experience. We chose to sit at the bar. I mean, it's closer to the liquor.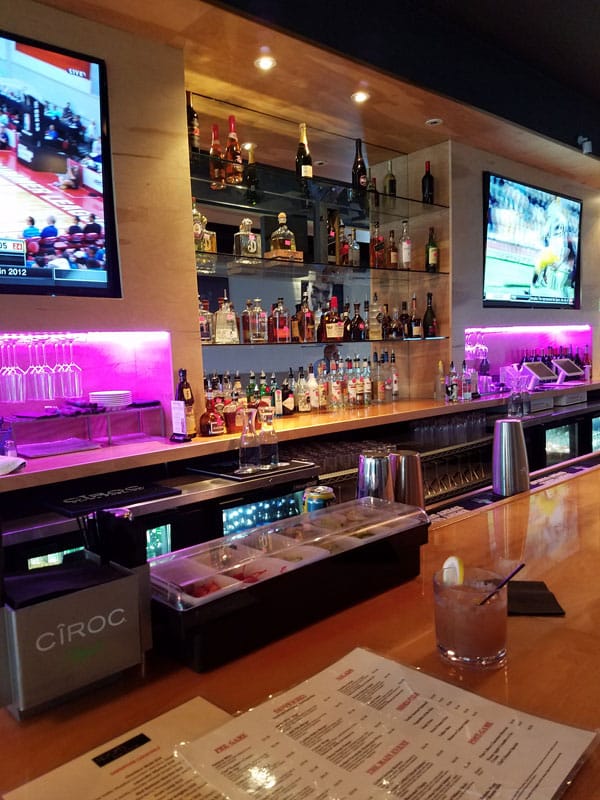 Our server was Kevin. Hi Kevin! Shout out to Kevin because he did a great job ensuring that we were well taken care of. As a matter of fact, about two or three people came around to ensure that we were well taken care of. Great service!
As with any restaurant I go to, I had not a clue of what to order. Kevin did a great job in asking what I liked and making recommendations. For my drink, he suggested the Red Bottom Martini.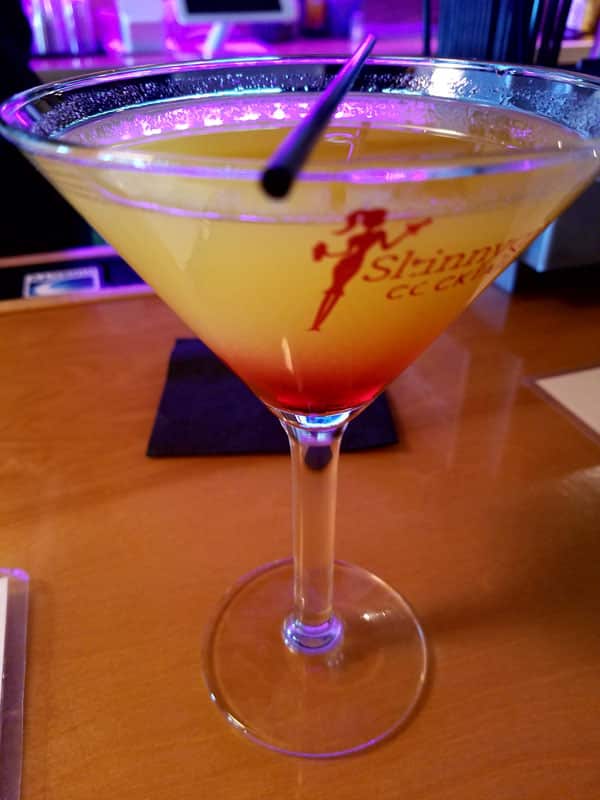 Isn't she pretty? Loved the name of the drink and it was delicious. It would have been great if I remembered what was in this drink…but I don't. I'm sorry. At least I remembered to snap a photo 🙂
All the food on the menu interested me but the Atlantic Grazed Grilled Salmon just kept calling my name. Kevin said it would be good, and since he was right about my drink, I decided to give it a try.
This Salmon dish comes stuffed with blue crab meat, topped with citrus butter, and served with yellow rice and seasonal vegetables.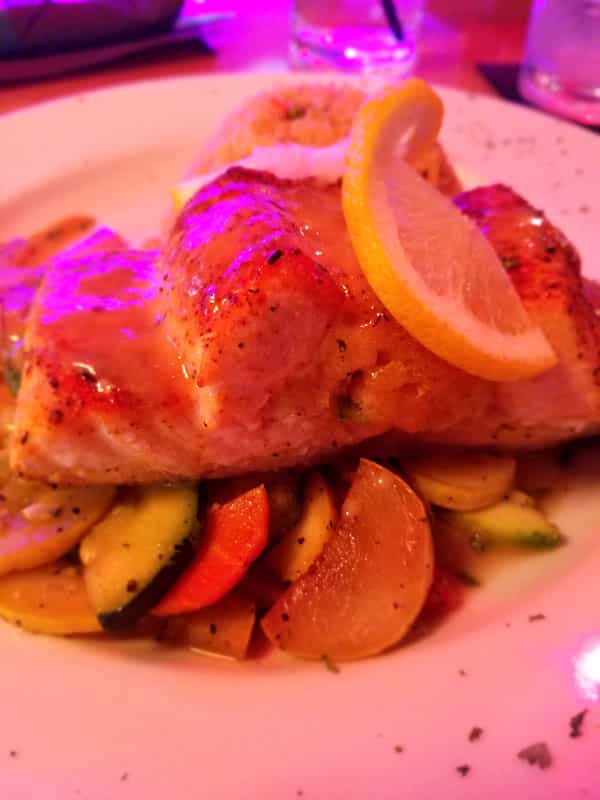 This Salmon…this Salmon…this bleep bleep bleep Salmon was AMAZING! I had to use all caps to describe how delicious this was. Flaky, flavorful, and fulfilling…it was delicious. Oh, and the seasonal vegetables…brought tears to my eyes. That meal was perfection. Kuddos to the chef that prepared it. I loved it.
By the end of the night, I consumed 3 drinks (all were great) and had a superb meal. Luckily for me, I got to snap a photo with the owner before we left.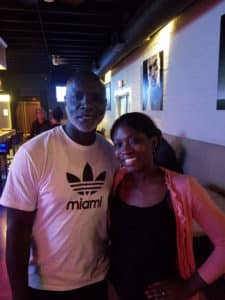 Peter is very kind and I wish this bar & lounge much success. I even hear there is another restaurant in Charlotte that he has opened. I may need to take a visit there as well.
So there you have it. Great place to eat, chill with friends, and get your drink on. I would definitely go back to Sports One Charlotte and look forward to trying other things on the menu…but let's be real, I may just keep asking for that Salmon.