If you are wondering how to make the perfect air fryer steak than look no further. This method of cooking steak in the air fryer provides perfect juicy steak each and everytime. This post may contain affiliate links, read my full disclosure here.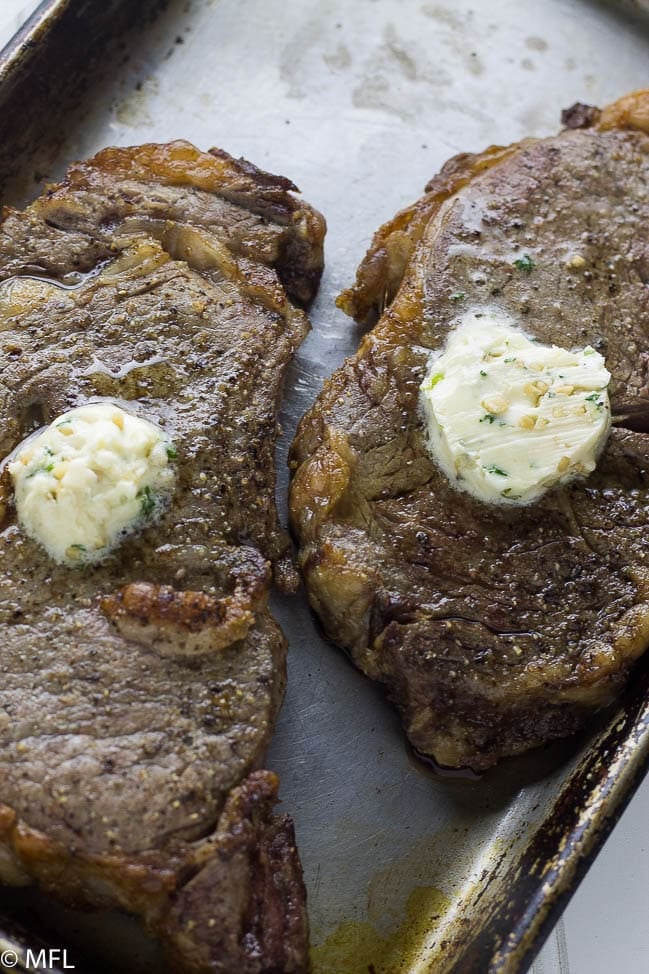 Full Recipe/Instructions are available in the
recipe card at the bottom of the post.
You can find important tips/tricks in the
blog post.
I only had the intention of making fried foods when I purchased my Air Fryer
. Little did I know how amazing this appliance was and that it could make much more than fried food.
I already used it to make chicken for my Healthier General Tso's Chicken in the Air Fryer and I used it often for roasting vegetables, but that was it. Then I discovered that my air fryer could make juicy steak.
Well to be fair, it wasn't my discovery…I was scrolling through Facebook and someone posted a picture of a beautiful ribeye they had prepared in their air fryer.
I was so in awe and excited about steak in the air fryer that I couldn't wait to tell my husband. I expected him to be just as shocked and in awe as I was but apparently he already knew that the air fryer could cook steak.
Unbeknownst to me, there is a picture of a steak with cooking times right on the side of my air fryer. I guess I'm not that observant. Either way, I was determined to make steak in my air fryer and I went out and bought a ribeye that very same day.
…