We all know that one person (or few people) in our life who likes to cook. If you're looking for Holiday gift ideas, here are a few perfect choices.
1. A Masterclass Membership
My husband gifted me Masterclass (well us) last Christmas. Masterclasses are classes taught by masters in the field. There are all types of classes on the platform taught by some pretty talented people. You can learn how to play basketball from Steph Curry, learn how to act from Samuel L. Jackson Teaches Acting, how to write from Shonda Rhimes and how to sing from Christina Aguilera.
But what about cooking? They have some classes from the masters. Current chefs are
You can purchase individual classes for the year or pay more for access to all the classes. My husband purchased an all access pass and I'm so glad he did. I've learned something new in each class from each of the different chefs.
2. Hello Fresh Meal Delivery Service
Meal delivery systems are perfect for people that want to cook but simply don't have the time to think of what to make. Hello Fresh is the perfect gift for those who want to get creative in the kitchen but prefer the meals to be already planned and prepped.
3. A Reference Book for Cooks
Salt, Fat, Acid, Heat...the popular Netflix documentary was originally a book. Samin Nosrat does a wonderful job in getting readers to obsess over the beauty of food. She has broken down cooking into four major factors and simplied the process of amazing recipes.
The book teaches you all about the Salt, Fat, Acid, and Heat used all around the world. There are some good recipes thrown in there as well. This is the perfect gift for that person in your life who loves to cook. I actually gifted this one to myself.
4. A Food Saver
I just gifted myself a Food Saver not too long ago and it's been the best purchase ever. I cook a ton and I always have leftovers. The food saver allows me to freeze leftovers for my freezer, purchase meats in bulk and freeze for later, and store lettuce in jars that stays fresh for weeks. The food saver is a wee bit pricey but it's something that any home cook would enjoy.
5. Spices Delivered to your Front Door
The world of spices is an amazing one. Sometimes we forget how many there are out there and how we can expand beyond salt and pepper. A spice delivery service is the perfect gift for that person in your life who loves to cook.
Raw Spice Bar has a variety of spices from all over the world and delivers them straight to your doorstep. I'll be surpising a few loved ones who like to cook with this gift for this Holiday season.
If you're looking for recipes to make with these new spices you're going to get, try my shrimp paella or copycat rice a roni.
7. A Gift Box full of Sausage and Cheese
This gift box full of sausage and cheese is full of gourmet sausges and cheese for your favorite snacker. This gift is great for those who like to cook. Cheese board anyone?
Pin Top 7 Gift Ideas For People who like to Cook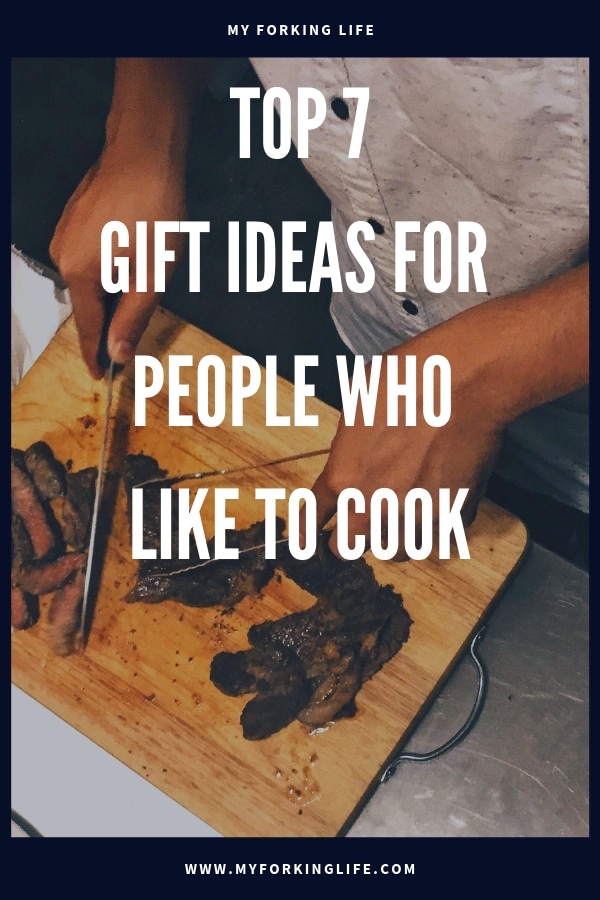 6. A Thrive Market Membership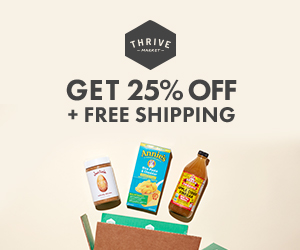 If you've got a family member who loves healthy eating then a Thrive Market membership is the perfect gift. Thrive Market strives and delivers healthy and organic products to members across the Unites States. They even deliver organic wine right to your door step. It's the perfect gift for someone who likes to cook.
7. An Instacart Membership
Instacart allows you to shop directly from your phone. That's right, shop from your phone while you're sitting at home and a personal shopper will shop from your groceries and deliver it right to your door step. Shopping used to take me hours per week but now, Instacart saves me lots of time. It's perfect for that special love ones who would rather spend more time in the kicthen than the grocery store. You can send Instacart as a gift card, just make sure Instacart is available in there area.