There are many types of onions and knowing which type of onion to use and when will add flavor and dimension to your cooking all season long!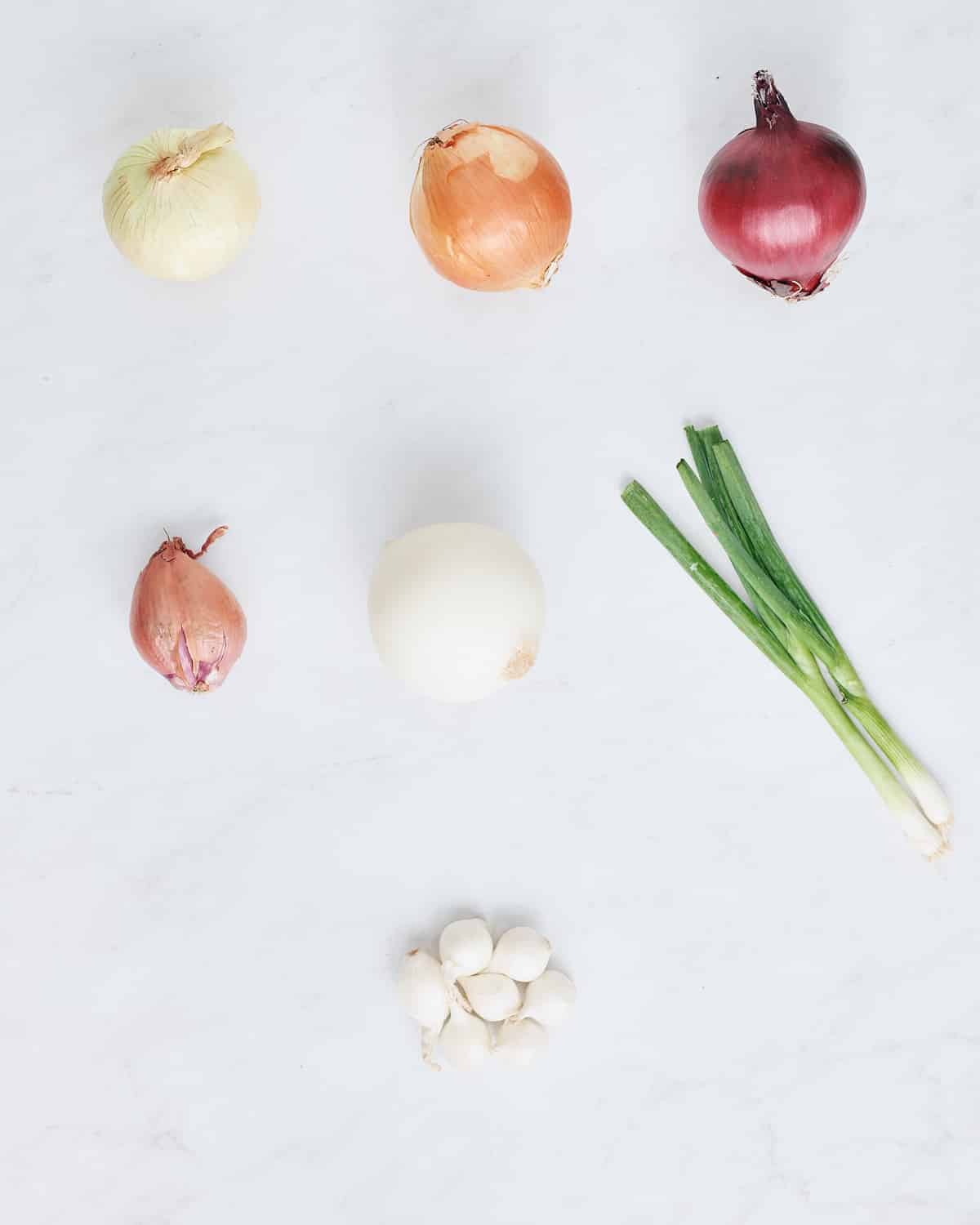 Onions are a versatile ingredient used in everything from roasted meats and pasta to soups and stews. They're even added to some cocktails! They can be sweet and mild, or savory and intense. There are dozens of types of onions out there, and each onion variety has its own unique flavor profile, and purpose in the kitchen.
Knowing which type of onion to use, and when, will give you the perfect flavor every time. Take a look at this quick guide to help you navigate onions with ease.
Sweet onions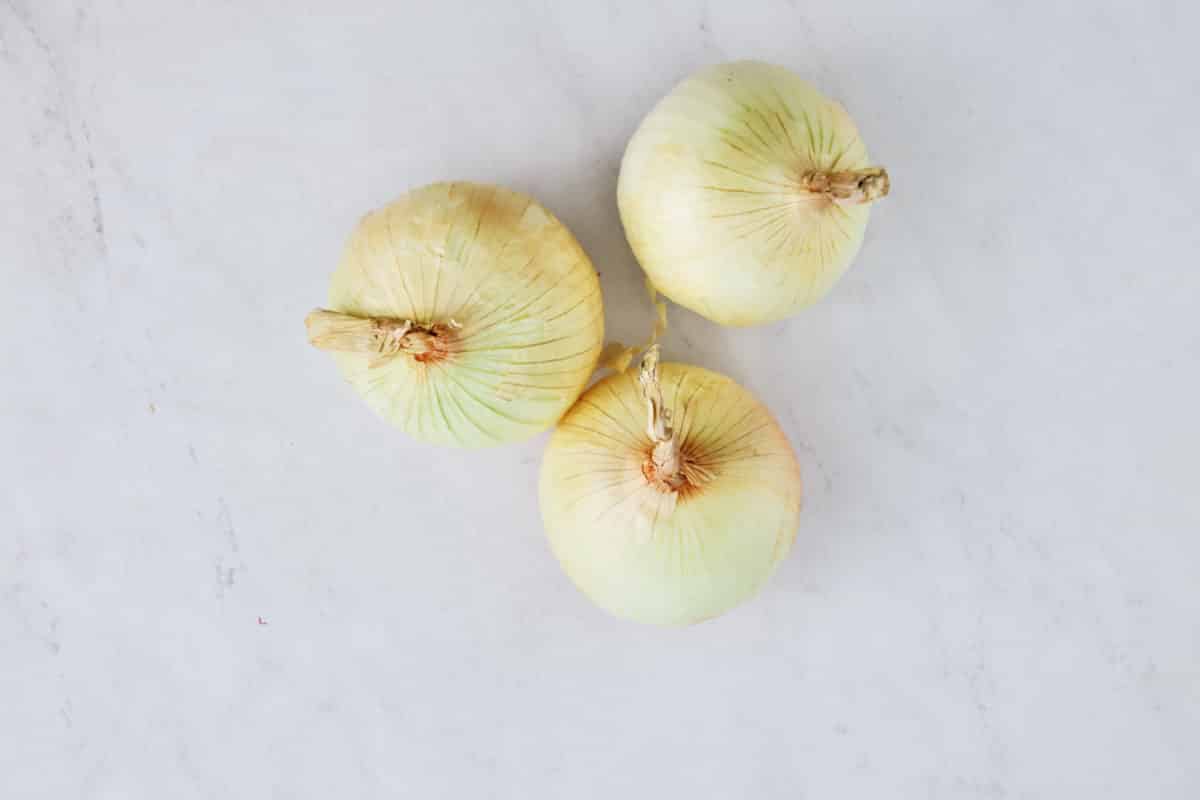 Sweet onions are mild onions, and they're wildly popular in the kitchen. Different types of sweet onions include Walla Walla, Vidalia, and Texas Sweet. The softer, sweeter flavors found in sweet onion varieties are due to the lack of sulfur in these onions. The more sulfur an onion has, the more pungent its flavor – and scent.
Chefs love adding sweet onions to relish recipes, onion dips, or caramelizing them for hamburgers, roast chicken dishes, or game day hot dogs. This sweet onion dressing is also a delicious salad dressing where the sweet onion is the star.
Red onions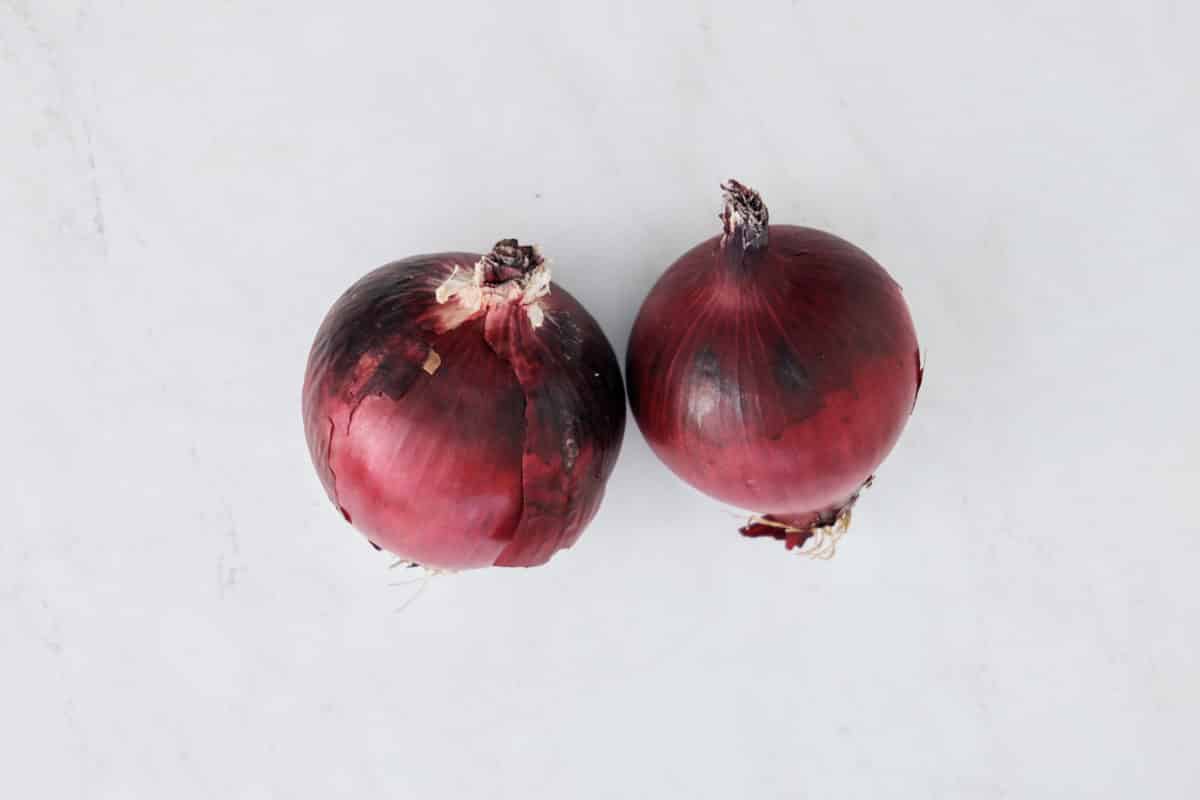 Red onions have a distinct flavor that's intense and slightly peppery. To achieve a mellower flavor, many people make pickled red onions, or grill them for vegetable platters and sandwiches. Raw red onions can also be used in side dishes like cabbage slaws. The bright red and purple coloring of red onions doesn't just give a flavor boost to leafy salads, it adds a nice pop of color too.
White onions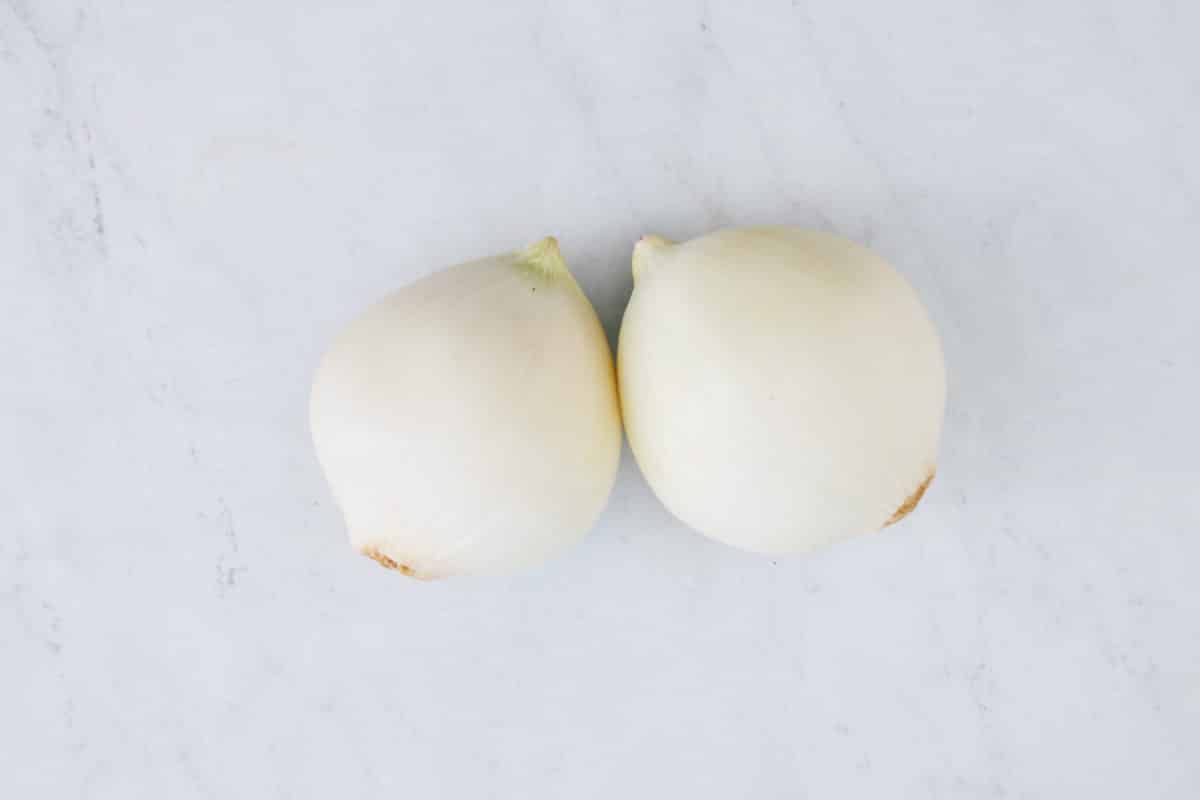 The first thing you may notice when you cut into a white onion is its crispness, which comes from this onion's high water content. Like red onions, white onions can be pickled for use in vinaigrettes, added to Mexican dishes like guacamole and tacos, or used as a base in soups, and stir-fries. White onions are also the best onions to use for onion rings.
White onions can also be substituted for yellow onions in most recipes.
Yellow onions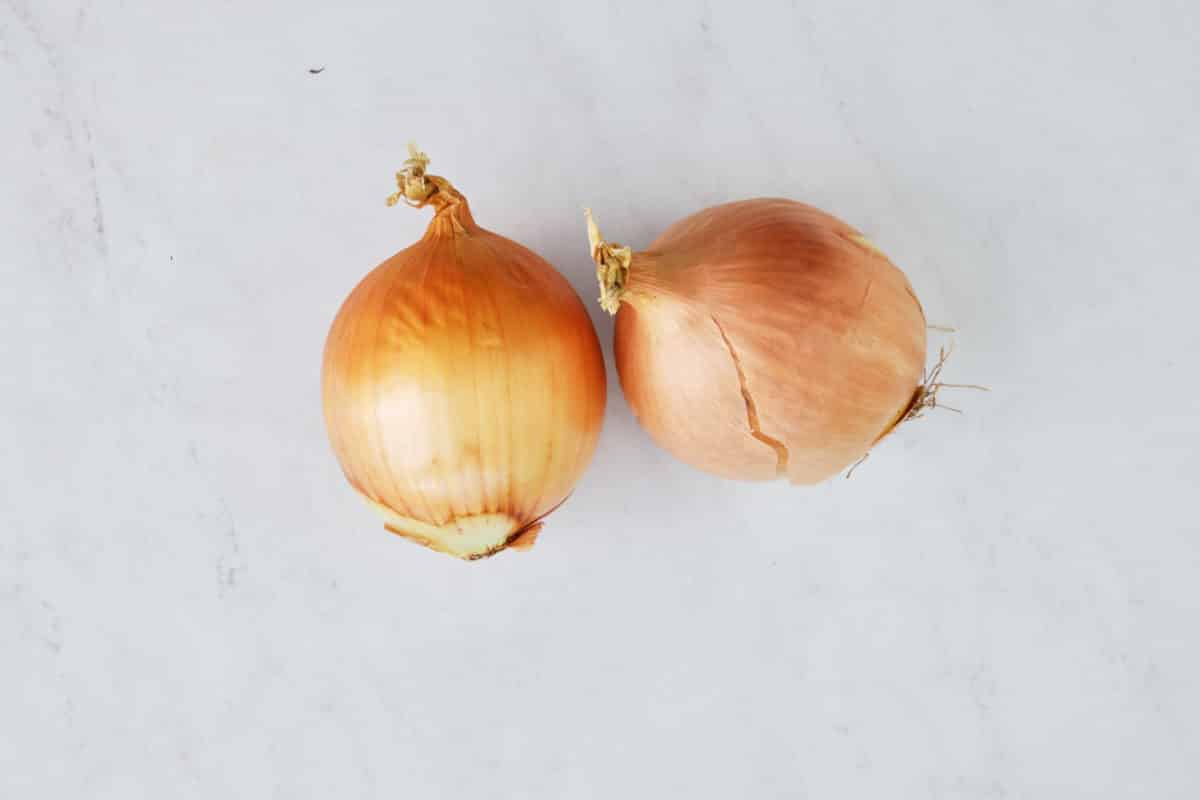 Next to white onions, yellow onions are the most popular cooking onion. You'll find them piled high at nearly every grocery store. Like white onions, yellow onions have a higher sulfur content but, when cooked, they become sweet and mellow. This makes yellow onions great for recipes that require caramelized onions.
Yellow onions are kind of a jack-of-all-trades, so if you're ever unsure which onion to use in a recipe, a yellow onion is the safest bet. They are great in soups, stews, and chilis, like this chicken chili.
It's worth noting that in some places, yellow onions are called brown onions.
Pearl onions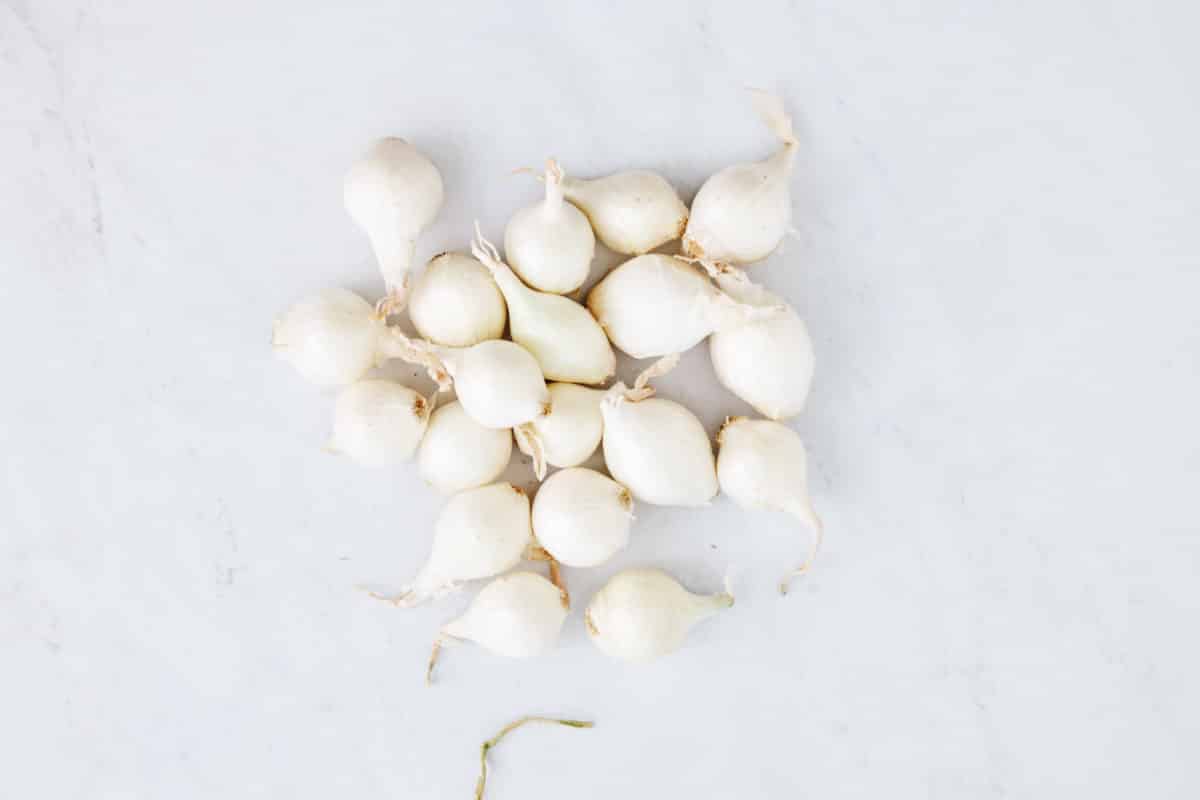 These small onions just might be the only onion that can do double duty in the kitchen, and the home bar, if you happen to enjoy a classic Gibson Martini.
They are small, bulb onions that have a soft, sweet taste. White pearl onions are the most common type of pearl onion, but you may also find red or yellow pearl onions periodically.
If you have a recipe that calls for pearl onions, but you're short on time, you can typically find frozen packages of pearl onions at your local grocery store. These pre-peeled onions can quickly and easily be added to just about any recipe that requires pearl onions.
These onions are a crucial ingredient in everyone's favorite French bistro dish, coq au vin. These onions can also be pickled, caramelized, or creamed and served as a side dish.
Shallots
Milder and sweeter than most onion varieties, the shallot is a kitchen staple every home cook should have in their pantry. Slice shallots and serve them on top of grilled steak, or dice them for salad dressings. Shallots are frequently used in French recipes and you'll see them in red and white wine sauces, tartins, and vinaigrette dressings.
What's great about this type of onion is that when they're stored properly, shallots have a long shelf life: up to two months! Place them in a cool dry area of your kitchen that gets plenty of air circulation. A cupboard or pantry shelf works great.
Scallions (aka Green Onions)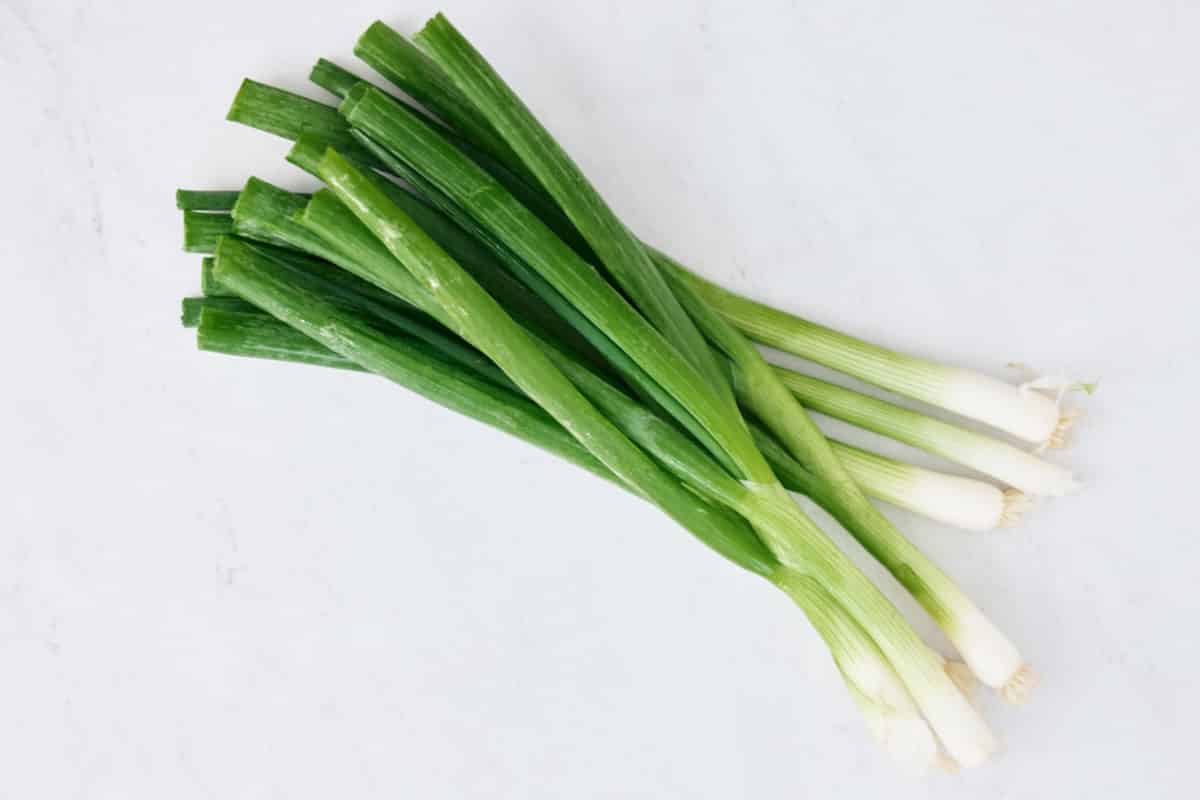 Scallions are long-necked onions with a small bulb at the end of the stalk. These onions are the result of harvesting other types of onions early. Unlike their onion counterparts, scallions are sold in bunches. Both the green shoots (or neck), and the small onion bulb, are edible and useful in the kitchen.
The bulb of the scallion has a flavor similar to a mild white onion, while the shoots have an aromatic, almost herbaceous taste.
You'll find scallions in many Caribbean-based recipes. Scallions can be slow-cooked or braised whole and served alongside chicken or fish dishes. Green scallion shoots can be sliced and added to a ton of recipes like stir-frys, soups, dips, and ramen noodles.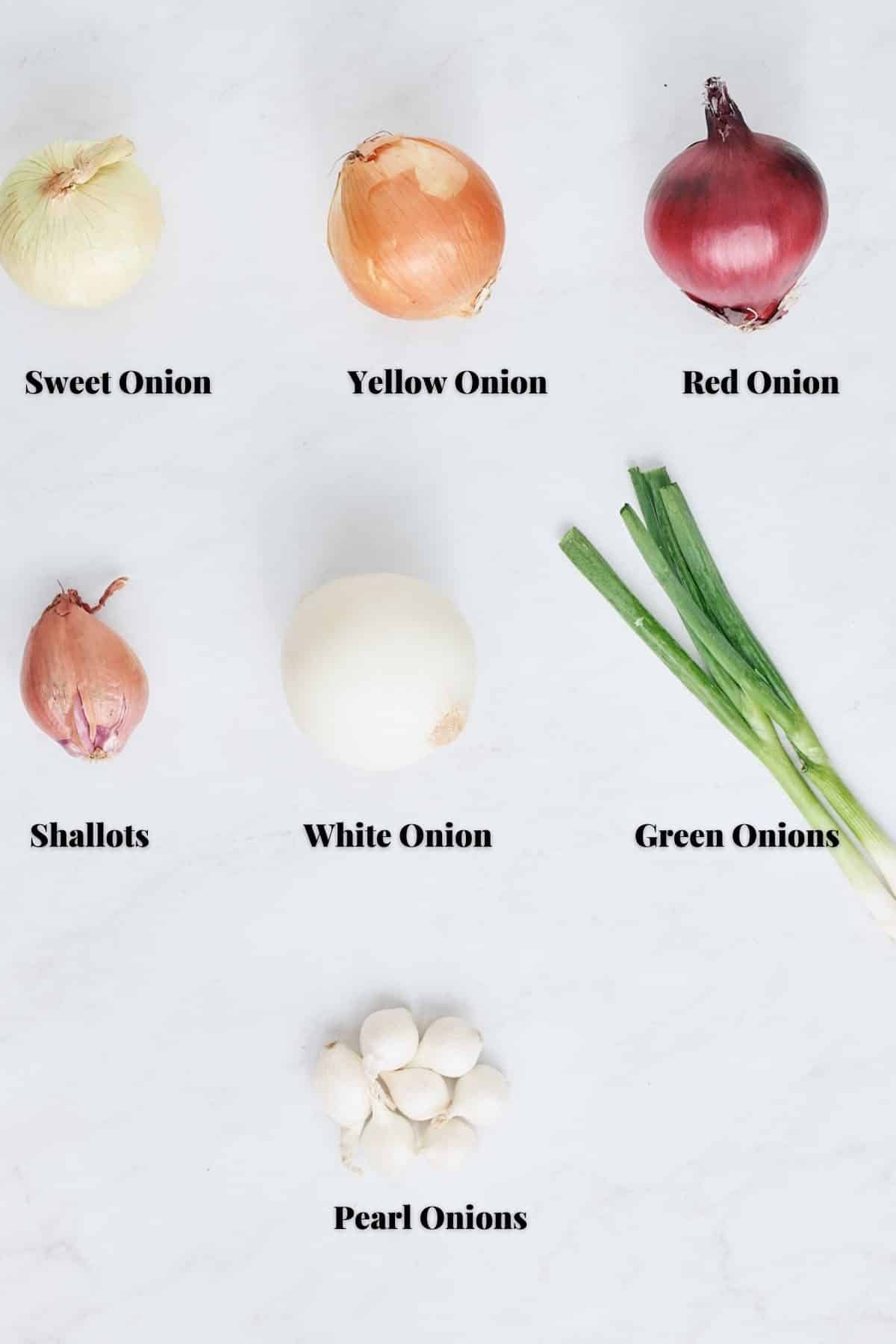 | | |
| --- | --- |
| Type of Onion | Best Uses |
| Sweet Onion | Carmelized. Great roasted. |
| Red Onion | Pickled. Raw in salads or as a garnish. |
| White Onion | Pickled, Raw salsas, and stir fry dishes. |
| Yellow Onion | All types of cooking. Great for soups and stews. |
| Pearl Onion | Pickled, Carmezed, or Slow Cooked. |
| Shallot | Salad Dressings or as a garnish. |
| Scallions | Raw garnish. Slow-cooked, or braised. |