In March 2016, I forget the exact day, I posted a status on Facebook announcing that I was a new food blogger. I consider this my launch day. It was the day I couldn't turn back. Friends, family, and strangers would come to my little space on the internet to read my writings, stare at my pictures, and consider making my recipes. Life for me would never be the same.
This post contains affiliate links, please read my full disclaimer here.
I love my part time life as a food blogger…but it's nothing like I expected it to be. So in order to update about my status and celebrate 6 months of blogging, I decided to write this post, 6 Realities for a New Food Blogger, sharing a few of my experiences for the last 6 months. If you are interested in food blogging, or general blogging, continue reading.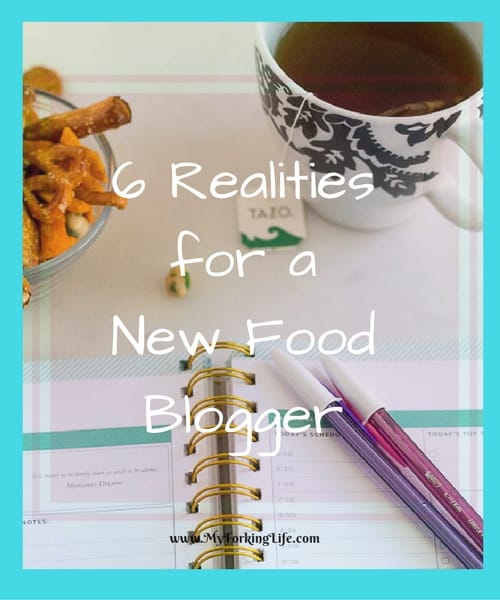 1. You will spend a majority of your time on Social Media
I started this blog with the belief that I would spend hours upon hours in the kitchen creating new recipes, coming to the blog and writing about it for 5 minutes and would be done. I wish. The concept of "if you build it, they will come" does not apply to blogs. With the number of websites and blogs in the world, placing your content online and thinking your traffic will skyrocket just does not happen. Placing your blog link on your personal Facebook page alone won't cut it either…you have to put it out there. That means joining multiple social media channels. That means engaging on those social media channels. It means using your phone at all times of the day. I swear my thumbs hurt from all the thumb typing I do.
When I started, I joined every social media network I could think. I'm even on Periscope. However, I don't use it. And it's not that I don't want to, but my brain just can't handle the 20 social media channels I joined. My advice…only join a few and try to master your following list on those. For Food Bloggers, the most important one is Pinterest. I am still trying to grow my Pinterest following…growth is slow, but steady. If you're interested in following me on Pinterest you can do so on my Pinterest page. My biggest traffic sources as a new food blogger are Facebook, Yummly, and Pinterest. Until I get to the point where all my recipes get a number one spot on Google search results because of SEO, I'll continue sharing with my thumbs.
2. You will learn SEO
What the heck is SEO??? That's what I said the first time I heard the term. Search Engine Optimization is another way people find your space on the internet. Millions of people log on to their favorite search engine, for many it's Google, and type in a search term. A list of about 10 webpages pops up with the option to click through a million more….but let's be serious, people don't generally search through all the search results. They only look at the top 10 and in most instances only click on the top 3. The goal of many food bloggers is to get on that top 10 page…that's where that SEO comes in. It's a must if you want people to search for a term, see your site, and click. I spend hours reading about it…and I still don't completely understand it (there are people that specialize in SEO) but I find it helpful in getting me a little traffic. It's a necessity for every blog post.
3. You will improve your photography
I was lucky enough to already have a DSLR (Cannon Rebel t3) camera before I started my food blog. Actually, before I even started cooking. I purchased it randomly when I thought I was balling in my head. After I spent all my money on that camera, I said I would make it back by doing photography on the side…yea right. I didn't even learn how to use it. I realized I didn't have a passion for photography at that time. Fast forward to 5 years later when I started this blog. I needed to take photos of all this food I was going to talk about. So in my early photos, I'd take photos after dinner, with my kitchen light on, with the pretext settings on my DSLR….you know, the creative auto option. Don't do that. When I took these initial photos with these settings, I thought they were AMAZING! Until I took the time to learn about the power my DSLR had. With practice and studying, I have improved my photography a good bit. I am still learning how to improve my photography even more, I am no pro, but with each shoot I get better and better. I own many photography books now, most focused solely on food blogging. Here's one of my favorites. Food Photography: From Snapshots to Great Shots (2nd Edition)
4. You will spend money on your new blog
Anyone can start a blog for free. I've actually started a few that I abandoned before I even posted a thing. I don't even remember the domain names I chose. Thing is, once you put your serious blogger pants on, you're going to spend a bit of cash. Whether it's a little or a lot will really depends on what you want to invest it. Some expected expenses that I have had so far are:
Domain hosting
Having my own site, with my own blog name, with no restrictions required I get my own domain hosting. I host with StealthEnomics. Love my host. Customer service is great and they did a great job in transferring me over to my own self hosted site (I started out on Wordpress.com which was about $20 for my own custom domain). I pay yearly so I can set it and forget it. I believe it's about $6 a month but having your own domain is everything. Since it's my space on the interwebs, I control if I want ads or not, how it looks, and much much more.
Themes
There are many free themes for your sites but I chose to purchase one so it could look great. Lots of food bloggers choose The Foodie Pro Theme and I did the same. Nothing but positive things to say and I think it's worth the investment. I believe it's about $130 total for this theme.
Books, E-Courses
As a new blogger there will be tons and tons of ecourses you can sign up with that can increase your blog traffic, Pinterest traffic, affiliate links, and much more.. I haven't spent any money on a course yet. There are a few that I may consider taking but for now, I'd rather spend my cash on ingredients. I have purchased a few photography books and other books that help with learning the trades of blogging. I also will admit that I continue to buy cookbooks because it's my secret obsession. I just tell my hubby it's for the blog. I honestly don't know an exact number on how much I have spent on books but I'm a book nerd so these expenses are welcome.
Scheduling Tools/Adobe Creator/Video Editing Software
I currently use Tailwind and BoardBooster (As of 2017, I no longer use Boardbooster as they are not approved for Pinterest) for scheduling Pinterest pins as I attempt to grow traffic. I just wish I would remember to keep pins scheduled. arrrrgh. I use Adobe Cloud for Photoshop and Lightroom to edit photos. I use Filmora video editing to edit videos. I pay for these items,well, except for Adobe, Hubby pays for that:) I believe Tailwind and Board Booster have free trial periods but you have to pay later on. There is free photo editing software as well. I started out using Gimp and it wasn't bad. I also currently use Canva to create Pinterest images as well.
Props, Food
Probably the thing I never regret spending money on. I don't spend lots on props, thank goodness, but I tend to spend a little. I'm an avid thrifter and find a lot of my plates, glasses, and silverware from thrift shops and discount shops. I've also created backboards for photo shoots or I buy poster board from the dollar store. This is where a lot of my pure white or black backgrounds come from.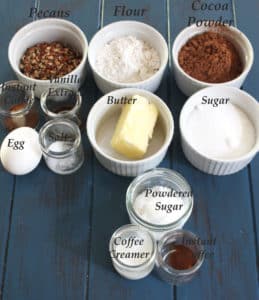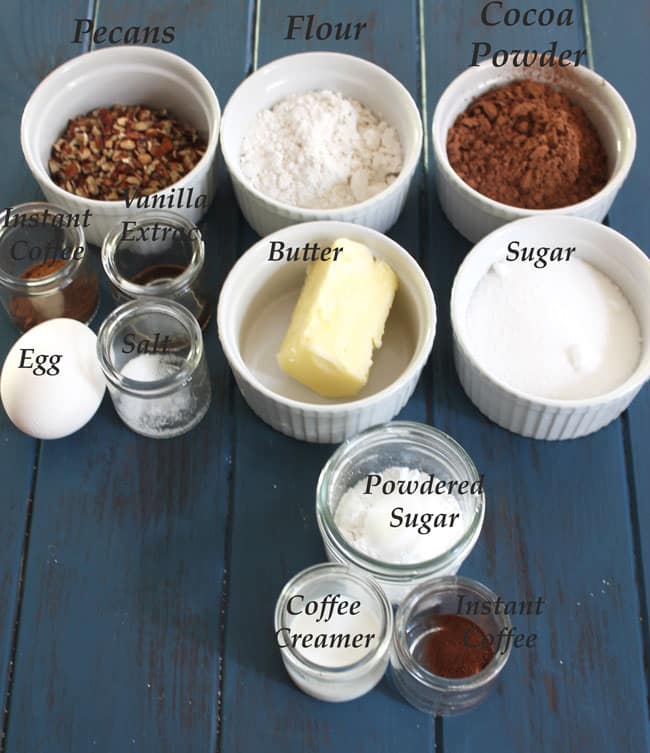 Now that I have scared you with how much blogging can cost, let me assure you that it's not in vain. The key is knowing what is worth spending your money on and not to spend too much. Also, although blogging can cost, you can make money too….even as a new food blogger. I've made a little…not enough to go on any trips but a little bit of change.
5. You will discover/become friends with other food bloggers
Once you become a blogger, it's natural that you will discover new blogs and the people behind them. These bloggers can and will likely become your friends. I honestly have to give a shout out and a public THANK YOU to Beer Girl Cooks for inviting me to lunch and giving me the courage to launch and push forward and to Whisk it Real Gud for being a mentor and a friend through this process. The ladies behind these blogs not only create their own epic content but took the time to help little 'ol me on my journey. Check out their sites…you won't be dissapointed but you may get hangry. I also want to thank the Charlotte Food Bloggers, a community of Food Bloggers in Charlotte and the surrounding areas. I have met so many new and wonderful food bloggers in my area and have learned so much since being a part of the group. All the hours on social media and promoting my page allowed me to discover these blogs and many more. This is honestly my favorite part of having a food blog.
6. You will embrace your entrepreneurial/creative spirit
I took an entrepreneurship class in college and didn't really understand why I decided to take the class. I had no realistic expectations of ever starting any kind of business at any time. Oddly enough, starting a food blog feels like a business and has got those wheels turnings. At the moment, I'm just blogging but I can see myself branching out and doing big things with my little space on the interwebs. What all may I be doing? I honestly don't know. I am still trying to figure that out. However, I am thinking about it and that's the first step in entrepreneurship. At least I think it's the first step, I barely paid attention in that class.
Well, that pretty much sums it up. If you are a new food blogger, or even a new non-food blogger, feel free to add another reality that I may have missed in the comments below. If you are considering starting a blog, do it! You won't regret it, I know I don't.