Here's my honest review of the Mealthy CrispLid, the product that turns your Pressure Cooker into an Air Fryer.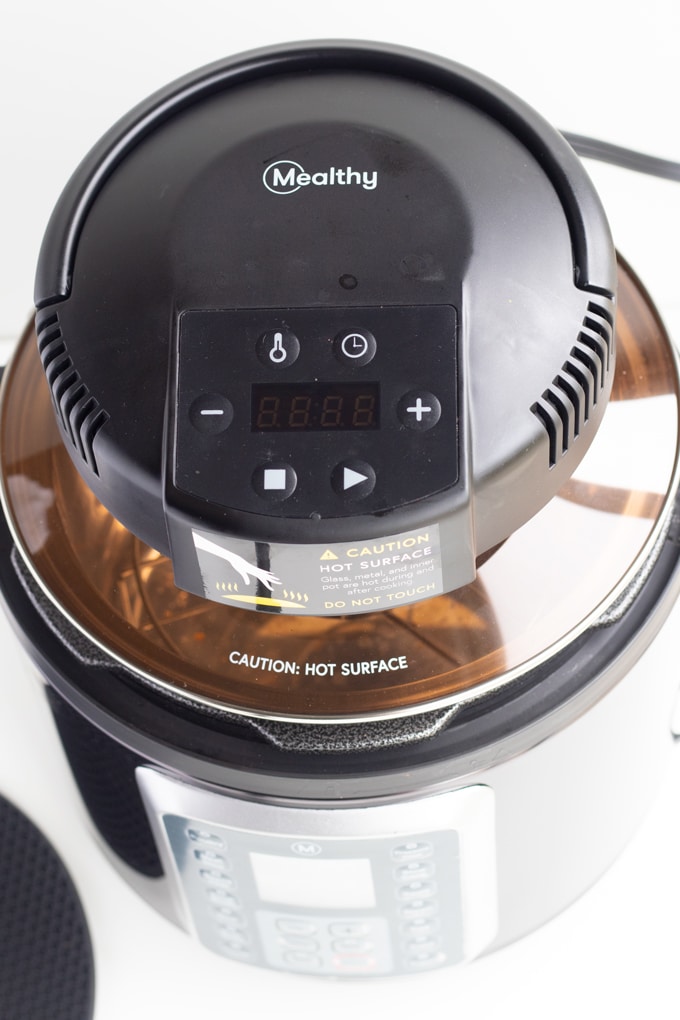 This post may contain affiliate links, read my full disclaimer here.
I love my Pressure Cookers and Air Fryers and was excited to hear about the Mealthy CrispLid coming to shelves. Many people rage about how great the Instant Pot is, but Mealthy has been producing some great kitchen gadgets as well.

They already had an amazing Multi-Pot that pressure cooks, makes yogurt, steams, and sautés and it comes with accessories, all for less than $100.

So it was no shock when I discovered that Mealthy created a CrispLid, a detachable lid that could turn your pressure cooker into an air fryer. The beautiful thing about the Mealthy lid is that it fits any 6 quart or 8 quart electric pressure cooker. And by any pressure cooker, I mean any brand (Mealthy Multipot, Instant Pot) that has a stainless steel pot. So yes, it can fit your Instant Pot if you have one.

I met a few people from Mealthy back in May 2019 and was able to preview the lid initially. I asked that they send me one before its official release. I wanted to play around with it some so I could write an informational post for you all.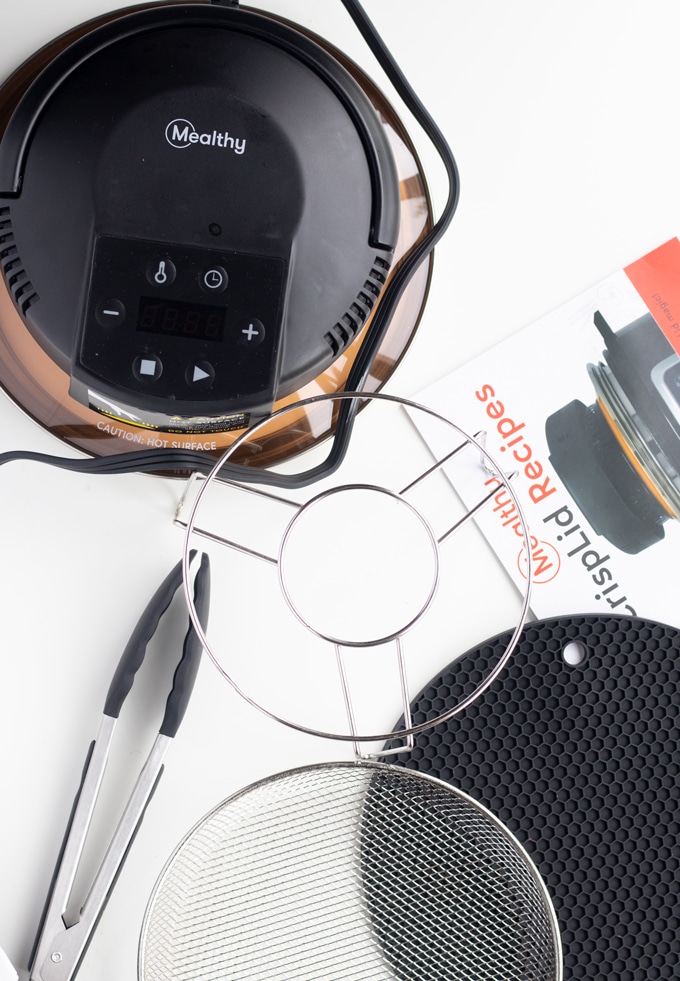 What comes with the Mealthy CrispLid?

The Mealthy CrispLid comes with the following:
A Crisp Lid
A 3 inch trivet (for air frying)
Air frying/broiling basket (for air frying)
Stainless steel tongs (for removing the basket)
A silicone trivet (for placing the Crisp Lid on when it's hot)
User Manual and Recipe Booklet
How to use the Mealthy CrispLid on your Electric Pressure Cooker
There would be two main uses for the crisp lid.
Use it to crisp foods after pressure cooking. Think pasta with melted cheese, carnitas that have been pressure cooked and needs crisping, and even ribs that have been pressure cooked and need crisping.
Use it as a stand alone air fryer. Use the basket to air fry your foods.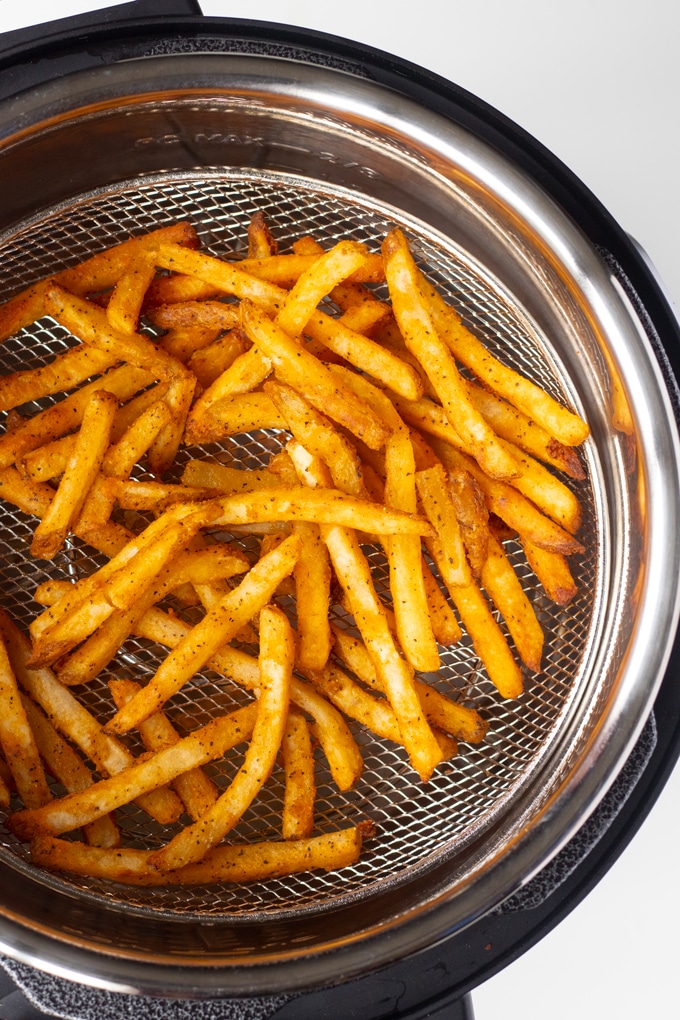 When using the crisp lid, take the following precautions:

Unplug the pressure cooker before using the CrispLid.
Use a stainless steel pot. Full disclosure, I've used a non-stainless steel pot for a short crisp of like 7 minutes and it was fine. But per the manual, the lid should only be used with a stainless steel pot.
Use the silicone mat to rest the lid during and after cooking. It will be extremely hot and needs a place to rest.
Use the tongs to remove the basket when air frying.
My Thoughts on the Mealthy CrispLid
I think it's great. It works like it says it will work and produces similar results to my other Air Fryers. It provides Air Frying capabilities as it has a heating element on top, a fan that will circulate the heat, and the necessary tools to ensure that it will crisp your food.

I also love the fact that the Mealthy CrispLid has a glass lid. I can monitor my food while it's cooking. In traditional Air Fryers you cannot see the food while it cooks. With the Mealthy Crisp Lid, I'm able to observe the food to ensure it does not burn or I can monitor when I think it's time to flip my food.

The Crisp Lid also has a maximum temperature of 500 degrees Fahrenheit while most Air Fryers only have a maximum of 400. I would rarely think you need to go above 400 but it's nice to have the option.

The Crisp Lid also has a ton of safety precautions in place, For example, the lid will not operate while the handle is up. The handle has to be completely down in order for the Crisp Lid to operate. This makes it better to ensure that you don't accidentally switch it on and burn something.

The one thing I don't love on the device is its pausing structure. I've noticed that when air frying, if I remove the crisp lid to turn the food and I leave the lid off for too long, it will automatically reset the entire time rather than resuming where I left off. That can be frustrating as I would need to remember how much time I had left on a meal.

Ironically, that's the only thing I didn't love about this lid. Everything else about it has been great!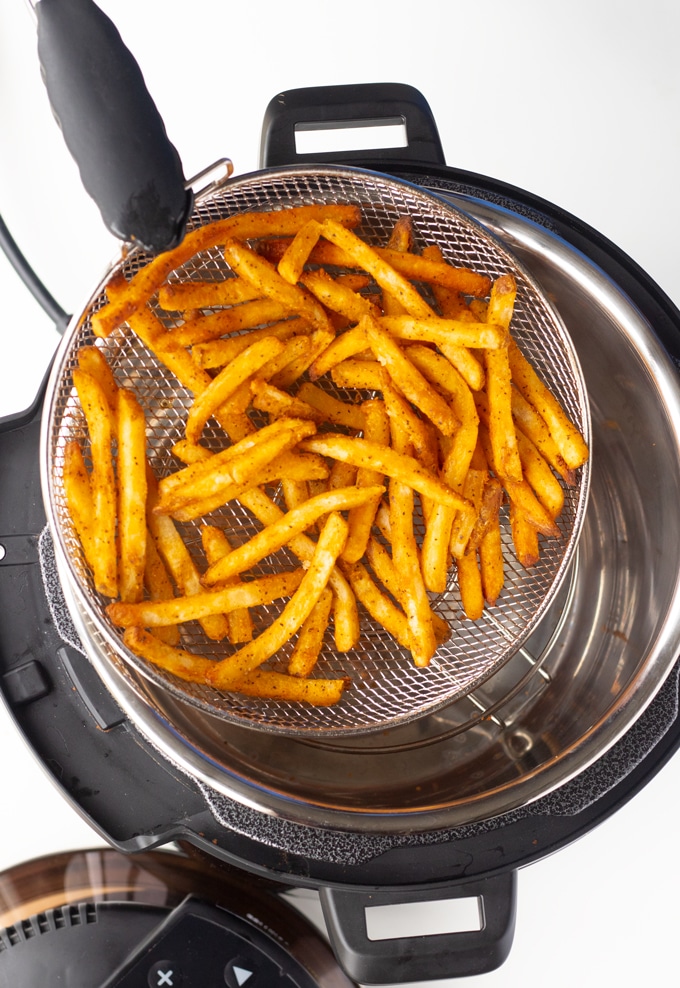 Will this replace my Air Fryer?
No, but I'm keeping it.
For those of you that have larger air fryers, 4 qts or larger, this will likely not replace it. The steel basket for air frying is as large as the basket for my 3.2 qt.
So if you're air fryer is that size, then likely yes! However, for my family, we use a larger air fryer (5.3 qt) quite often.
I'm keeping this because it's an extra air fryer and it's very small, so I don't have to be concerned about storage space. And for the price point, it's worth it. I also love the idea of using it for crisping pressure cooked items. I'll be having a ton of fun crisping cheeses over my favorite pressure cooker pasta dishes.
I hope you found my review of the Mealthy CrispLid helpful! You can pre-order your lid for the Mealthy CrispLid with my exclusive preorder link.

Once you receive your lid, feel free to try any of these Air Fryer Recipes.
Or try these pasta dishes and sprinkle some extra cheese to melt.