This Strawberry Basil Lemonade Recipe will leave you refreshed and and satisfied. Try this delicious spin on your traditional Lemonade recipe.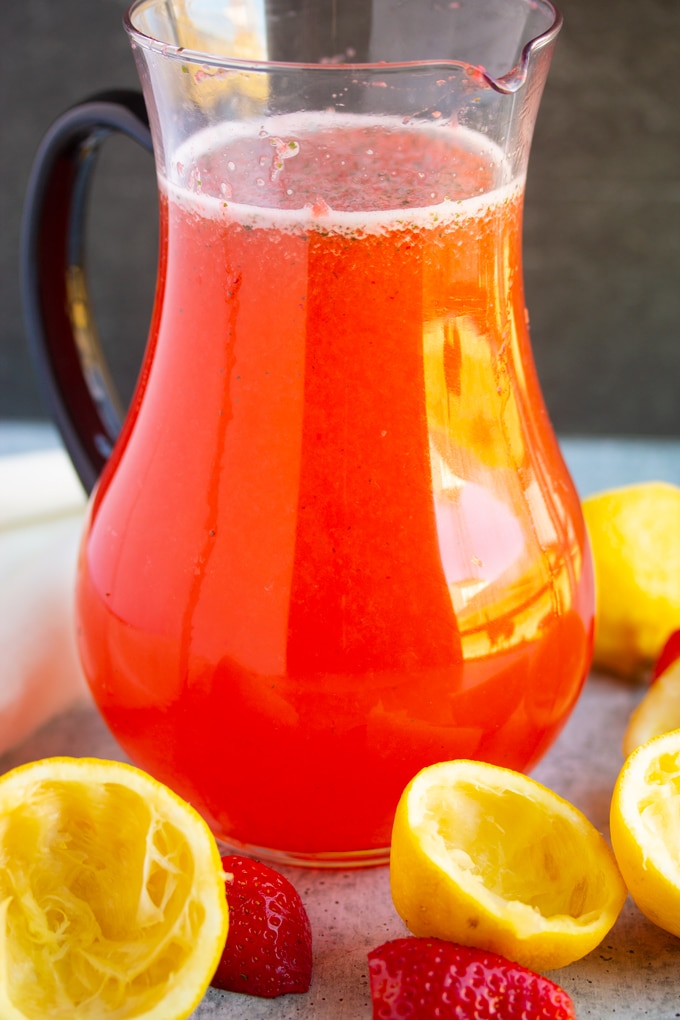 This post may include affiliate links, please read my full disclosure here.
Post updated on 3/28/19
Full Recipe Ingredients/Instructions are available in the
recipe card at the bottom of the post.
You can find important tips/tricks in the
blog post.
If you follow me on the Gram, you will realize that I eat out more than I should. I promise I am trying to change my ways but I won't lie, I love restaurants. Typically when I go out to eat, I always order just a water to drink. Why you may ask? Because I am cheap and also because I think water is delicious!
Well one day while eating out with my hubby, I decided to be fancy and ordered a strawberry lemonade instead of a water. You all, I was super excited about this strawberry lemonade. I was ready for my taste buds to jump out of my mouth and do the running man on the table. And not that new dance they claim is the running man, but old school Kid&Play running man.
I was ready for magic….and when I took that first sip of that strawberry lemonade, I wanted to cry. It was gross. I politely asked my waiter to bring it back and went back to my traditional water. This is where the idea of strawberry basil lemonade began.
This experience made me want to go home and make up my own recipe for strawberry lemonade, and I did!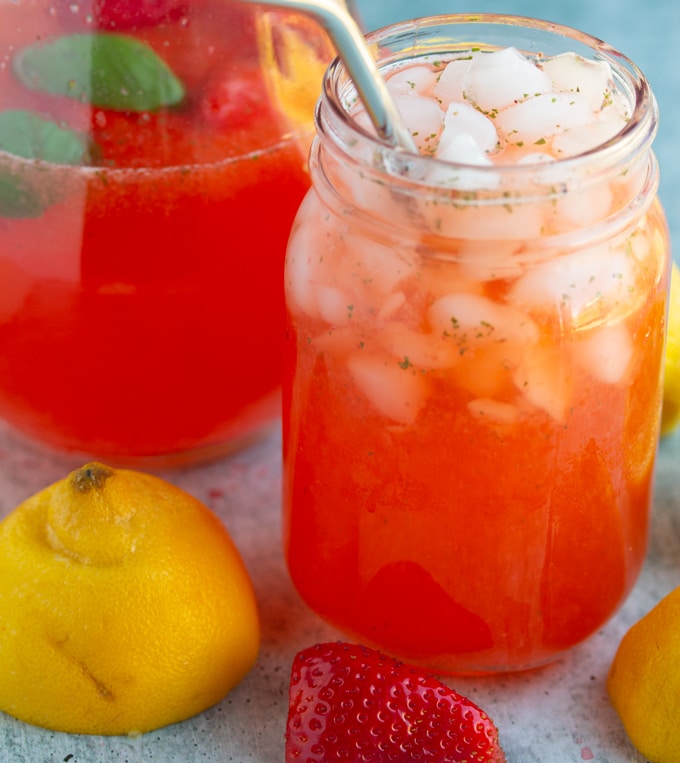 This recipe calls for a few simple ingredients: strawberries of course, lemon, sugar, and……BASIL! A lot of you are probably thinking I have gone insane? " Basil?" "In my drank?" "Are you for real?"
Why yes I am.
Now feel free to omit the basil if you want, this strawberry lemonade is still delicious without it. But I wanted to kick it up a notch.
How to make Strawberry Basil Lemonade
First, create a simple syrup by combining 1 cup of white sugar and 1 cup of water in a medium pot and bring to a boil. Boil until sugar is dissoved. Remove from heat and allow to cool.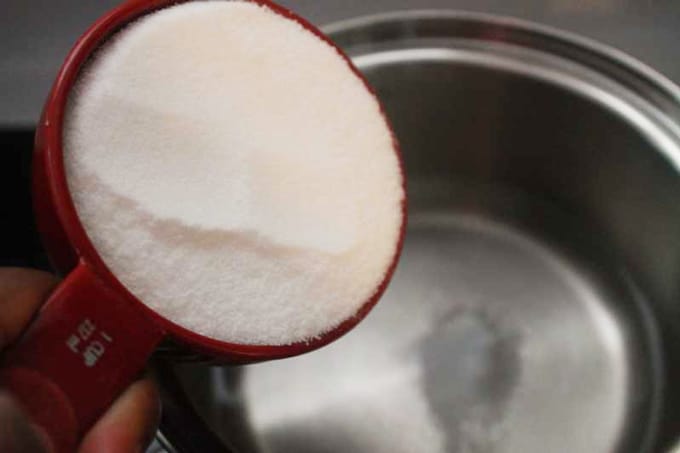 Next, squeeze about lemons to make about 1 cup of squeezed lemon juice. Set aside.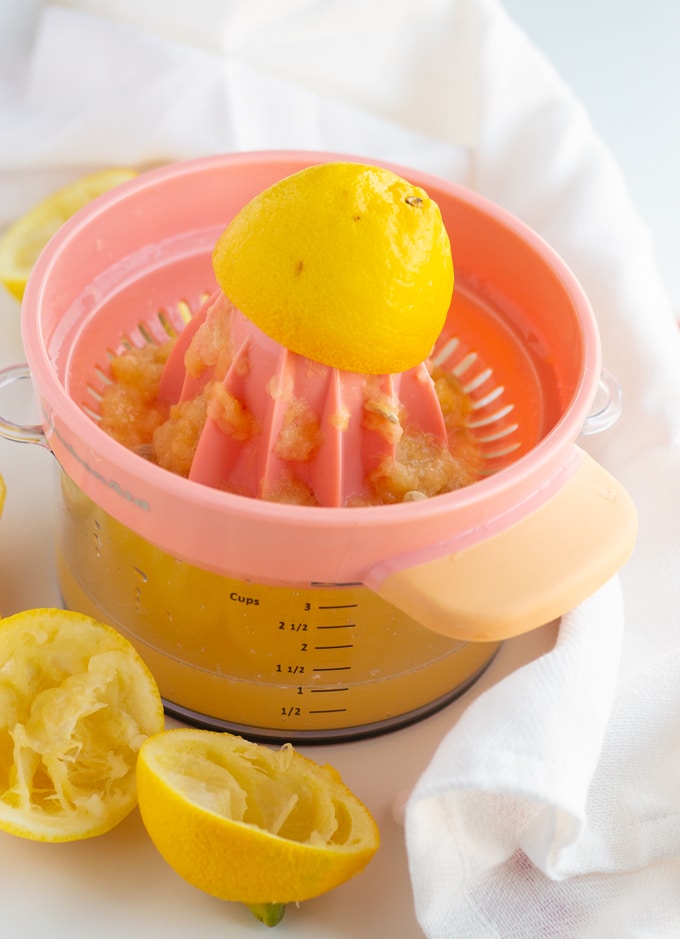 Next, chop about 12 medium straberries, yielding about 1 1/2 cup of strawberries. Add that and about 1/4 cup of basil leaves to a food processor and process until smooth. I like to use my mini food processor for this recipe.
Strain strawberry and basil mixture through a fine strainer into a pitcher. Add simple syrup mixture, lemon juice, and 2 1/2 cups of water to a pitcher. Stir until combined.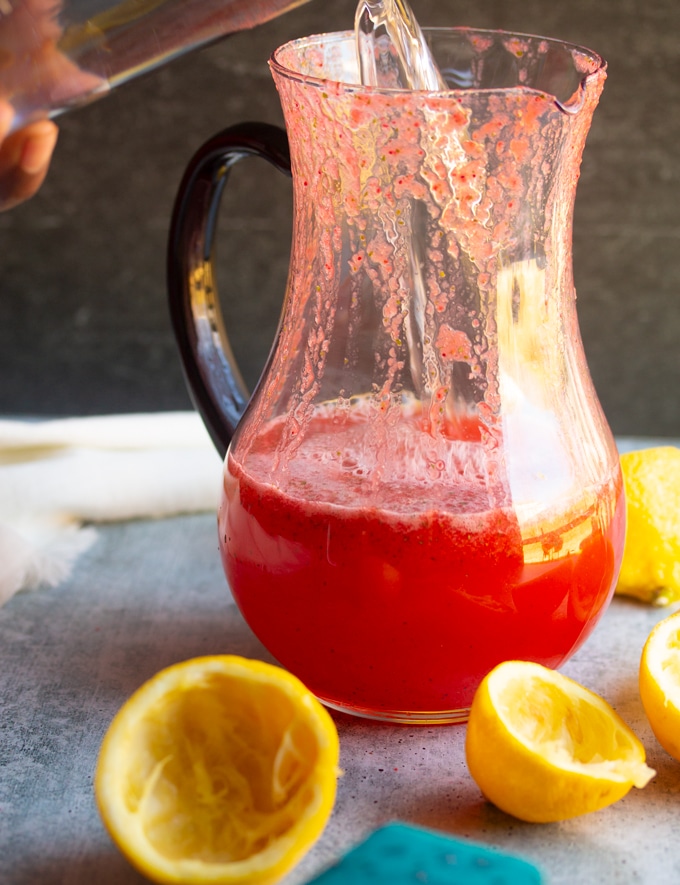 Serve chilled over ice and Enjoy 🙂
Looking for other Drink Recipes? Try These Out:
Pin Strawberry Basil Lemonade Recipe for Later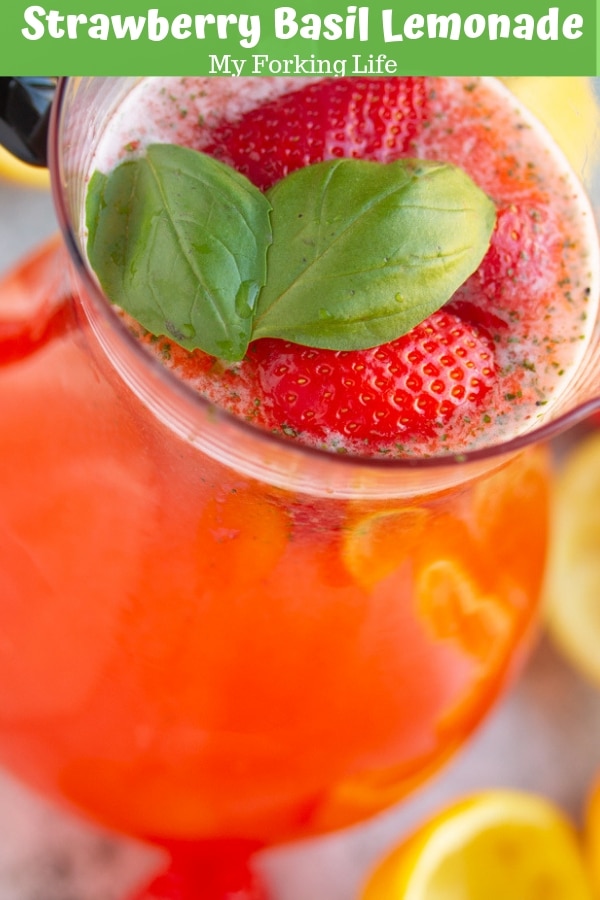 Strawberry Basil Lemonade Recipe
This strawberry basil lemonade recipe is a refreshing sweet treat that is perfect for any spring or summer day. #strawberrylemonade #summerdrinks #lemonade
Ingredients
1 ½

cups

chopped strawberries

about 12 medium strawberries

¼

cup

basil

chopped

1

cup

lemon juice

squeezed from lemons

3 1/2

cups

water

divided

1

cup

sugar
Instructions
Create a simple syrup by combining 1 cup sugar and 1 cup water in a small pot and bring to a boil until sugar is dissolved. Turn off stove and allow mixture to cool to room temperature.

Add strawberries and basil to a food processor or blender and pulse until combined and mixture is smooth.

Strain strawberry and basil mixture into pitcher.

Add 2 1/2 cups of cold water, lemon juice, and simple syrup to a pitcher. Stir until combined.

Serve over ice. Enjoy 🙂
Notes
Suggested Tools for Strawberry Basil Lemonade
Nutrition
Calories:
149
kcal
|
Carbohydrates:
38
g
|
Sodium:
8
mg
|
Potassium:
96
mg
|
Sugar:
36
g
|
Vitamin A:
55
IU
|
Vitamin C:
37.1
mg
|
Calcium:
14
mg
|
Iron:
0.2
mg
Subscribe to my YouTube
Subscribe to my YouTube Channel for full length recipe videos. Click the bell icon to be notified when I upload a new video.
Although myforkinglife.com attempts to provide accurate nutritional information, these figures should be considered estimates. Varying factors such as product types or brands purchased, natural fluctuations in fresh produce, and the way ingredients are processed change the effective nutritional information in any given recipe. Under no circumstances will myforkinglife.com be responsible for any loss or damage resulting for your reliance on nutritional information.