This light and flavorful Vietnamese Chicken Salad Recipe with Asian flavors is a must have on your lunch menu. Bring it to work or eat it at home on the weekends, you and your family will fall in love.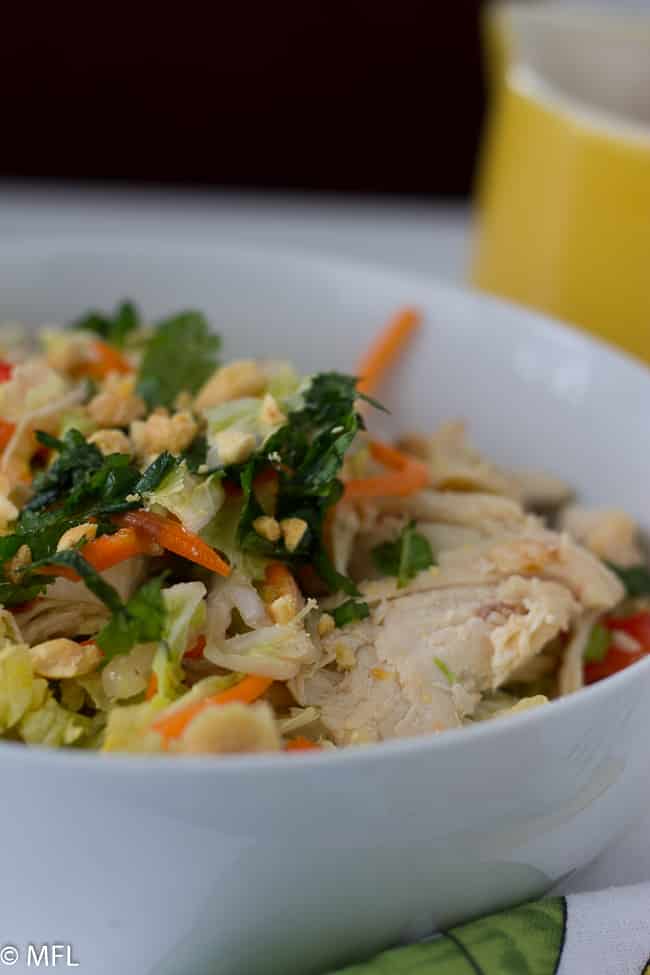 I tend to post on here once a week and missed last weeks posting. I seriously thought that I would be able to post while away on vacation but I seriously thought wrong. If you follow me on Instagram or Twitter, you may have noticed that I posted some gorgeous pics from Jamaica. I had so much fun visiting family, chillaxing, and eating some great food. I thought about not coming back but…I got bills. Speaking of bills, I returned to work yesterday and thankfully, it wasn't a nightmare when I returned. I guess it's a blessing when you love what you do.
I decided that my first post upon my return should be another bring your lunch to work recipe. In an attempt to save some coins so that I can continue to take amazing vacations I am trying to make more lunches that I can prep ahead of time and carry to work. This is where this Vietnamese Chicken Salad Recipe comes in handy.
…