This Beet Apple Carrot Juice is one of my favorite juice recipes. Yes, raw beets can be delicious! This post may contain affiliate links, please read my full disclosure here.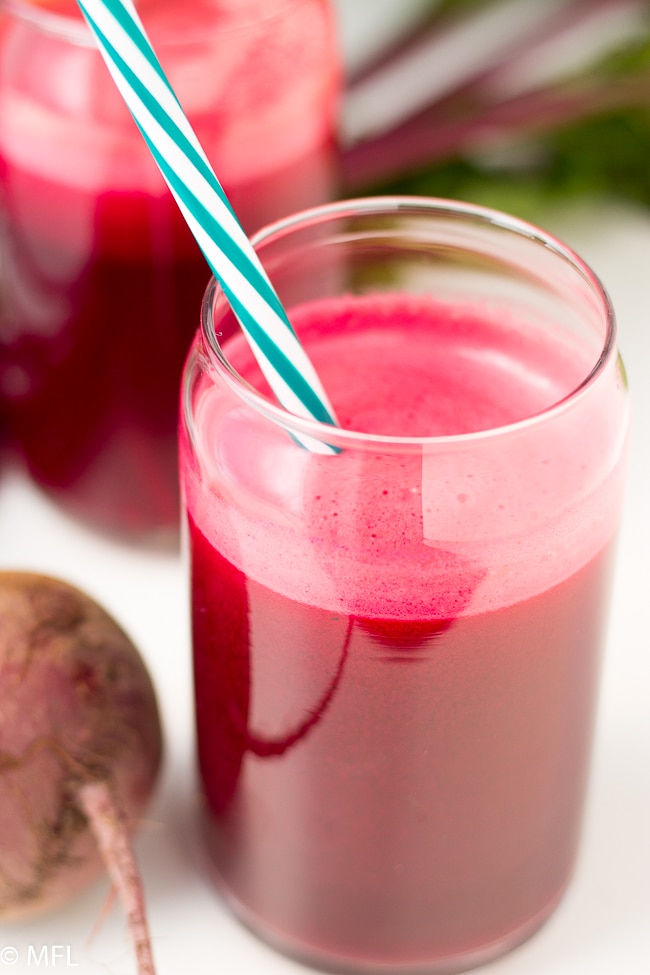 The first time I had beets, which wasn't that long ago, I thought they were the grossest thing on the planet. Seriously, I wondered why anyone would even consider eating them. Granted, the beets I tried were pickled and I ate them by themselves. So for a while, I left the beets alone.
Then one day, I was reading…as I tend to do often because I'm a smarty pants, and discovered that beets have a ton of health benefits. Like a freaking ton. And since I'm on this whole healthy kick in my life (except for the fact that I've been test baking macarons every night), I decided I was going to have to find a way to get beets in my belly, other than pickled of course. Hence the creation of this Beets Apple Carrot Juice recipe.
…