This Creamy Pressure Cooker Pumpkin Pie Oatmeal is a delicious spin on traditional oatmeal. Make this quick and easy pressure cooker oatmeal in your Electric Pressure Cooker any day of the week.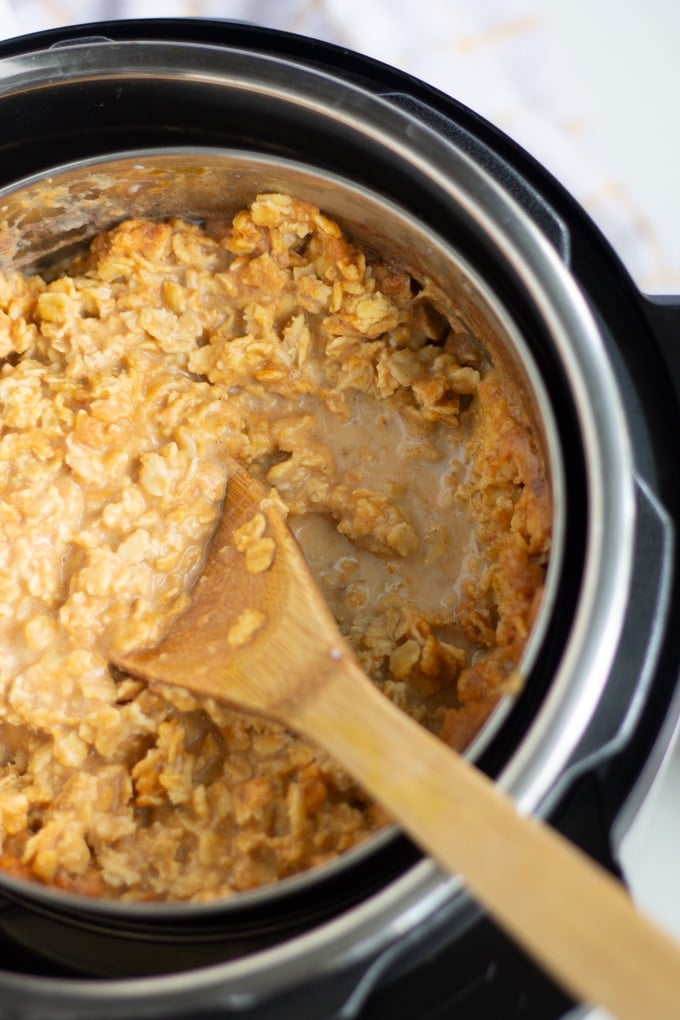 This post may contain affiliate links, please read my full disclosure here
I'll be the first to admit that Breakfast in the morning is not always easy. But using the Instant Pot Electric Pressure Cooker for oatmeal saves the day most mornings. I can make all kinds of breakfast without standing in front of a stove stirring, tossing, and flipping anything.
Keep reading for a super top secret way to get the pot to come to pressure quickly in this recipe.
…