Torn between what sweet potato recipe to make on the big day? This delicious list gives you both mouthwatering sweet and savory sweet potato recipes to choose from.
Whether you're baking, using an air fryer, or the stove top we've got you covered. Don't break a sweat trying to get delicious dishes on the table for your family and friends. Many of these recipes you can prepare or make the day before, providing less stress on Thanksgiving Day.
Want a couple of dishes for your holiday table? Share these recipes with your family and ask that they prepare one to share. After tasting any of these tasty dishes they'll be making them for their own families and holiday gatherings.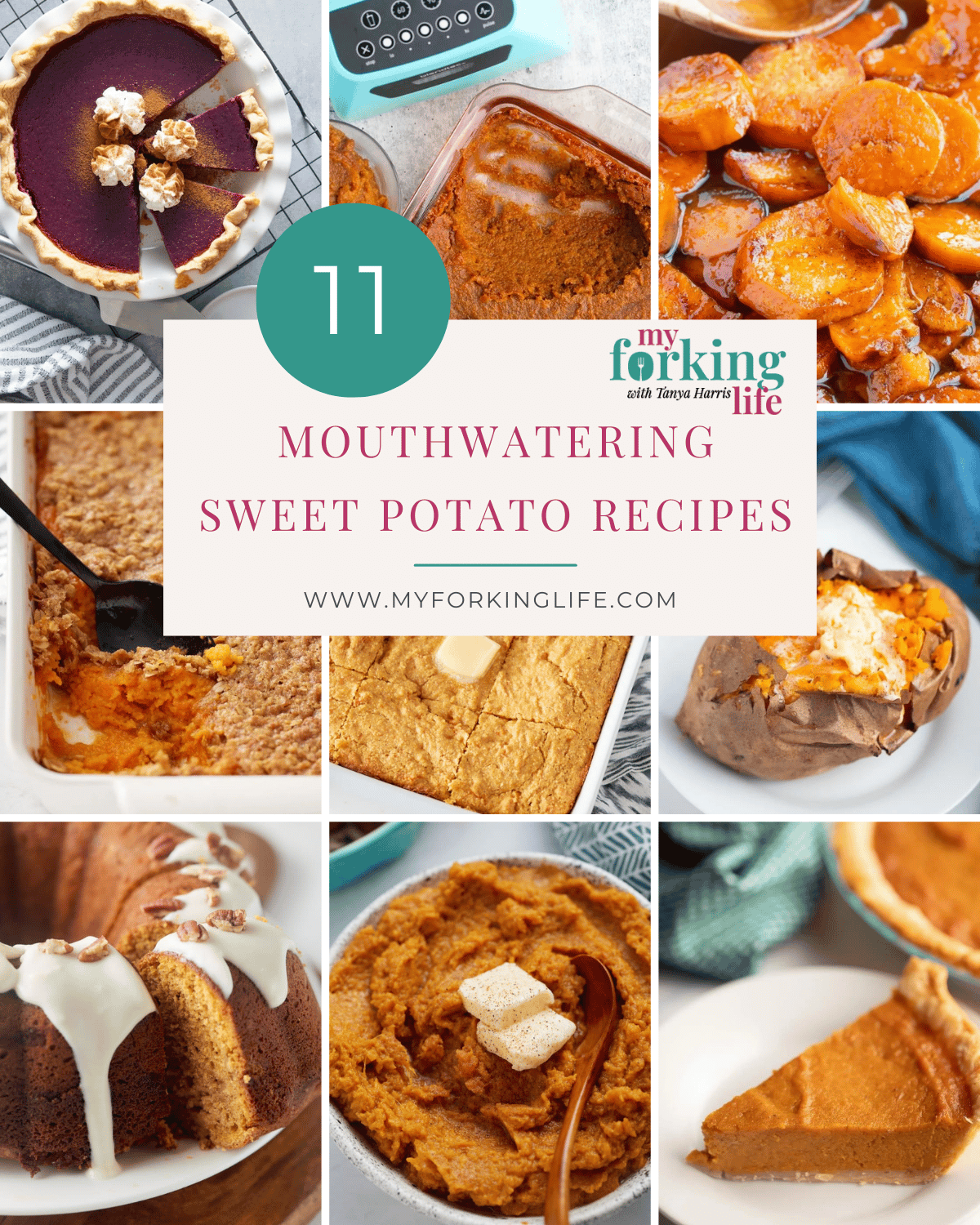 11 Mouthwatering Sweet Potato Recipes
Dive into these delicious and memorable sweet potato dishes, they'll fill your table with warm and hearty flavors your family will love.
What is the healthiest way to cook sweet potatoes?
Boiling sweet potatoes for 20 minutes is the healthiest way to cook and consume sweet potatoes, as the beta-carotene contained in the sweet potato is more dense and easily absorbed.
What do sweet potatoes pair well with?
Sweet potatoes can be served and enjoyed with nearly all vegetables, fish, or other meats. Sweet potatoes like regular potatoes truly can be paired with almost anything.
Should you peel a sweet potato before cooking it?
Peeling a sweet potato is totally up to you! The peel is completely edible and tasty. Not only tasty, but they contain fiber and antioxidants.
Is it better to boil or roast sweet potatoes?
If you prefer a sweeter sweet potato I'd suggest roasting. Roasting a sweet potato helps to caramelize the sugars, making it sweeter. For a milder sweet potato, and to retain the most nutrients boiling is the way to go.