These Pressure Cooker Breakfast Recipes are the perfect way to start the day. Whether you have an Instant Pot, Ninja Foodi, or any other electric pressure cooker, these recipes are perfect. From eggs, oatmeal, grits, and breakfast gravy. Make them ahead or for the morning of, whatever works best for you and your family.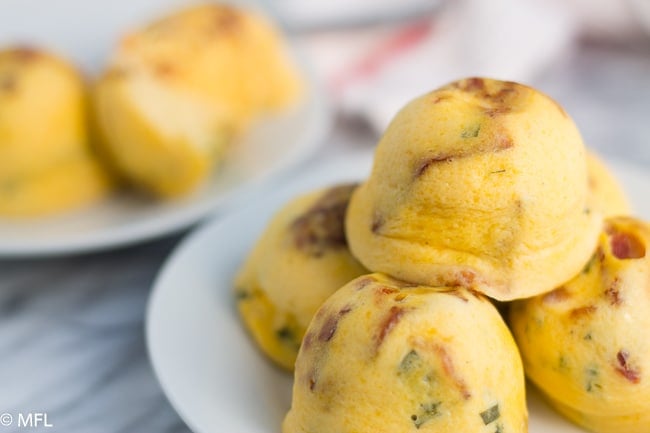 These Instant Pot Egg Bites are a delicious copycat of the popular Sous Vide egg bites. The eggs are delicious and creamy. Fill them with any add ins you like and have your Pressure Cooker do the cooking for you.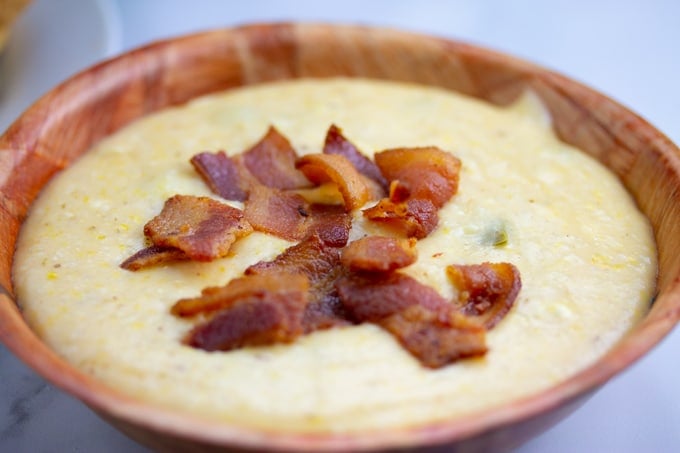 These grits are creamy and delicious. Make them in your Instant Pot or Ninja Foodi Pressure Cooker and stop all the consistent stirring and stirring.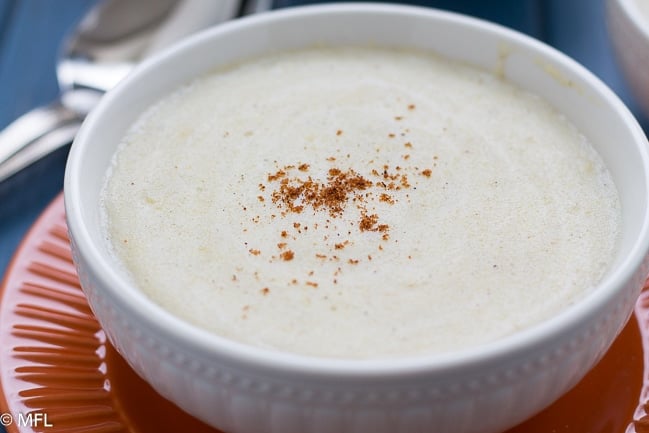 One of the most popular breakast recipes in Jamaica is cornmeal porridge. Similiar to grits, it's smooth and creamy and made perfect in the pressure cooker. Sweeten it with condensed milk and nutmeg and you will fall in love with this dish.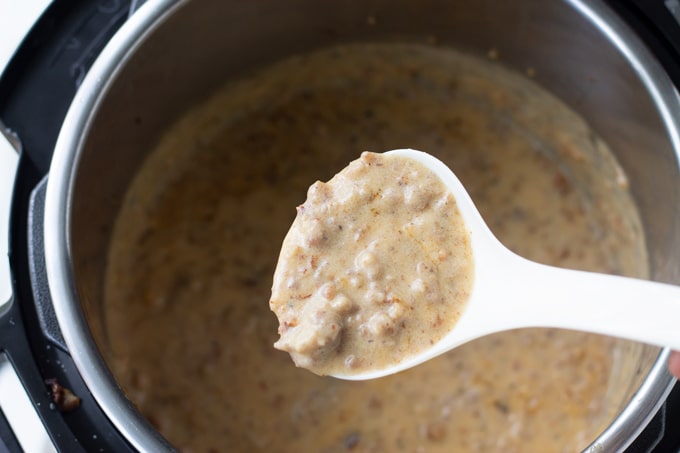 Anyone from the South knows that Bisciuts and Gravy is a must have breakfast item. This savory breakfast staple is a perfect breakfast item that can be made in your Pressure Cooker. I like to sweeten mine a little with a bit of maple syrup. Feel free to leave it out if that's not to your liking.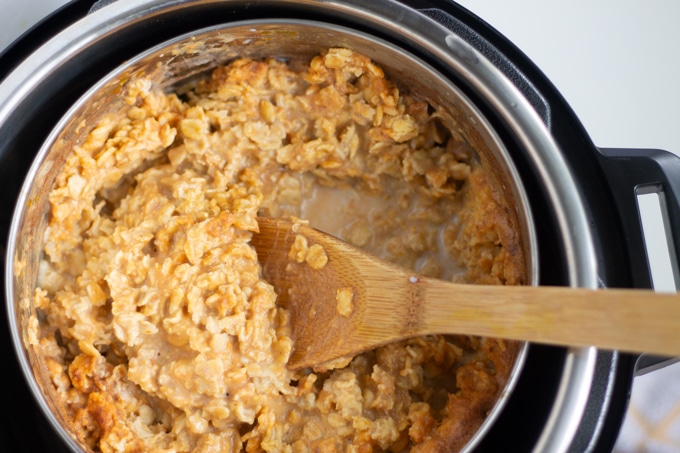 Making oatmeal in my pressure cooker is so easy and hands off. This Pumpkin Pie version is a favorite of ours.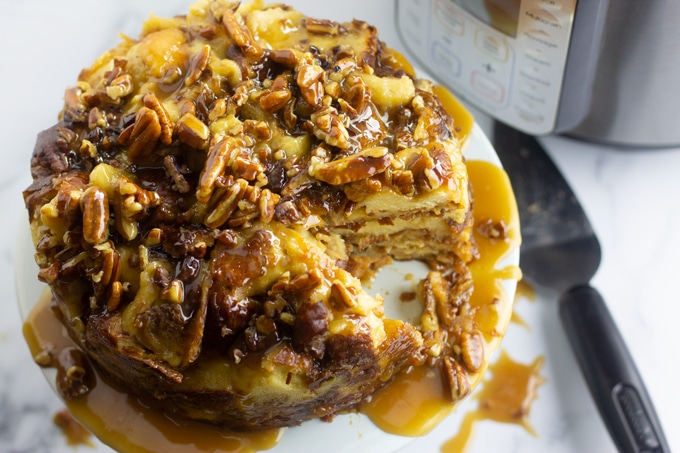 This Instant Pot Bread Pudding classifies as breakfast or dessert. Enjoy it either time of the day. This bread pudding is topped with a delicious pecan glaze and baked in the Instant Pot. It's so good i couldn't even wait to eat a slice.
Pin Pressure Cooker Breakfast Recipes for Later