These air fryer Thanksgiving recipes will make cooking on the big day so easy! Find a wide range of appetizers, mains, sides, and desserts that are simple to cook and are true crowd-pleasers. Take the stress out of the day and serve up some extra tasty food to friends and family.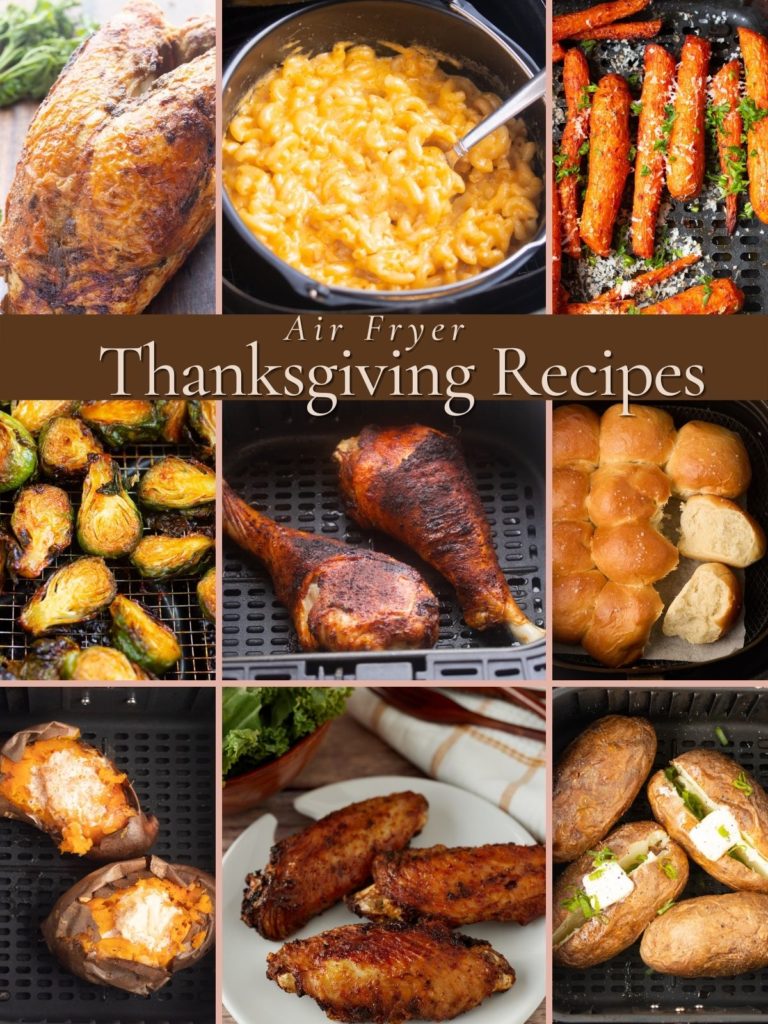 Whether you are planning a large Thanksgiving feast or enjoying a smaller celebration with close family this year, I've got you covered with these hassle-free air fryer Thanksgiving recipes.
No matter the number of people you are catering to, it's always a juggle to cook everything in the oven, and that's where our favorite kitchen appliance comes in! The air fryer helps you to free up your oven for the rest of the meal so that everything is cooked and ready to be served at the same time.
Start the day off with some delicious and easy-to-make appetizers and let your air fryer do all the hard work with your main course. While your roasted turkey is resting, you can quickly cook up a side dish, and don't forget the yummy desserts!
With your air fryer, planning and cooking a Thanksgiving menu has never been easier!
The Best Air Fryer Thanksgiving Recipes
These easy air fryer recipes will make your Thanksgiving extra special and a lot less stressful! Let me know what your favorite recipe is!
More Air Fryer Recipes