If you're looking to eat seasonally in January, plenty of options are available. Fruits and vegetables such as apples, carrots, oranges, lemons, grapefruits, kale, spinach, and sweet potatoes are all in season.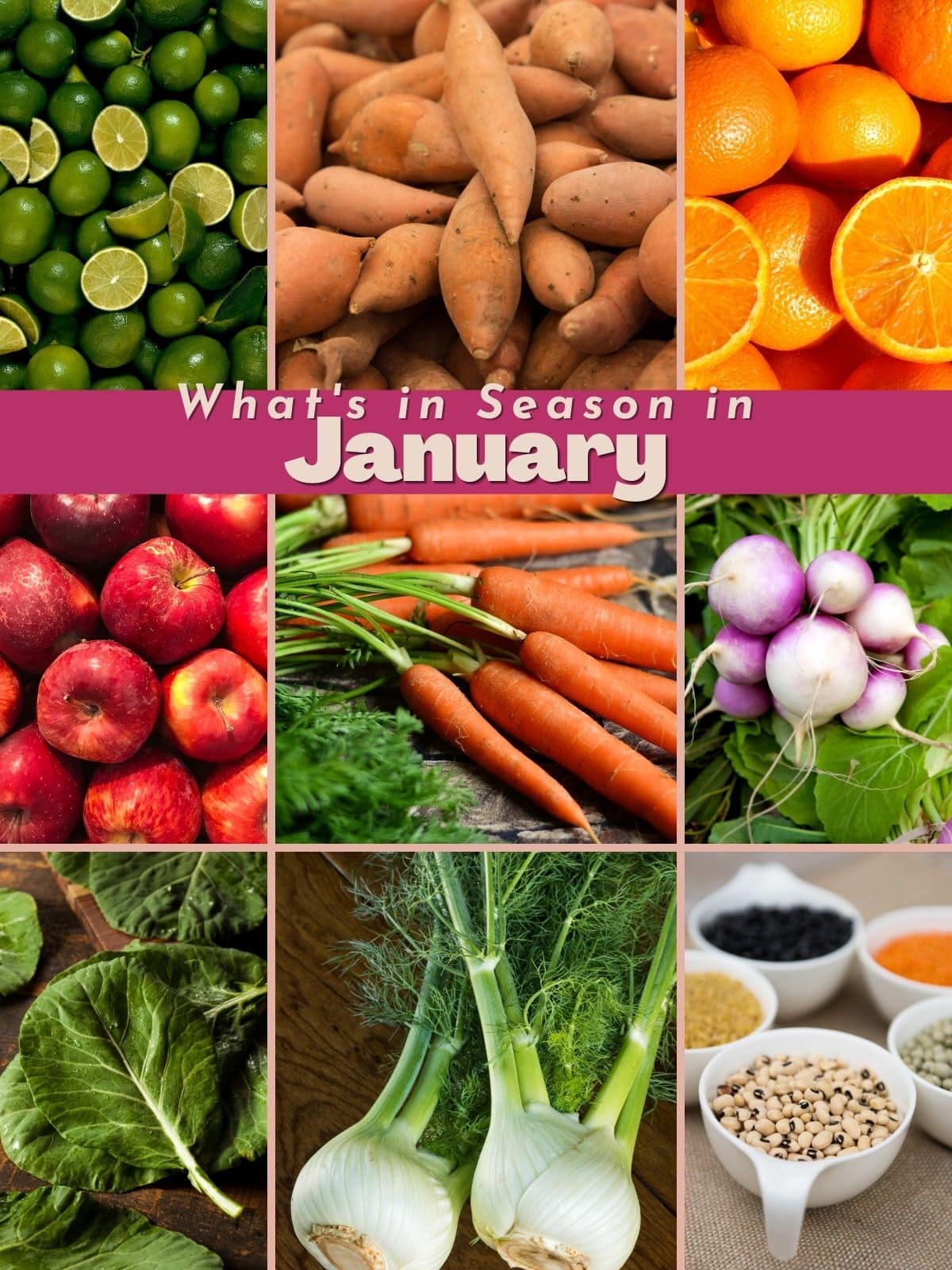 This post contains affiliate links, please read my full disclaimer here.
Happy New Year! With this New Year, I wanted to create more helpful guides on the site. This new series of produce guides will highlight seasonal produce.
Why eat in-season produce
Eating fruits and vegetables in season is a great way to get the most out of your food. In-season produce is often fresher, tastier, and more affordable than out-of-season options. Eating in-season produce also helps reduce your environmental footprint, eliminating the need to transport produce from faraway locations.
Additionally, fruits and vegetables in season are more likely to be locally grown and harvested at the peak of their freshness. You'll find many of these options at your local farmer's market. Eating in-season produce is a healthier option that you can feel good about!
What's in season depends on the locality. To best understand what fruits and vegetables are in season in your area, I suggest checking out a national seasonal food guide and looking for your particular area.
I currently live in North Carolina, so I look for seasonality in my state. This guide will help you decide which fruits and vegetables are available during the winter months. Continue reading to learn more about January in-season produce.
Fruits in season in January
Citrus
January is a great time to find citrus fruits like oranges and grapefruits in season. Oranges, grapefruits, lemons, limes, and even tangerines are typically in season during this time of year.
There is no need to limit yourself to just fruit and juice; citrus fruits can be used to create extraordinary recipes too! Whether you choose a citrus cobbler or tart, citrus marinated meat dish or a citrus-infused soup, it pays to take advantage of what's in season and impress your family with delicious citrus fruit recipes.
You'll love this beet and orange salad recipe for a salad option. For an entree, these air fryer lemon pepper chicken thighs are delicious. And if dessert is your thing, this grapefruit cake or these lemon crinkle cookies will be more your speed.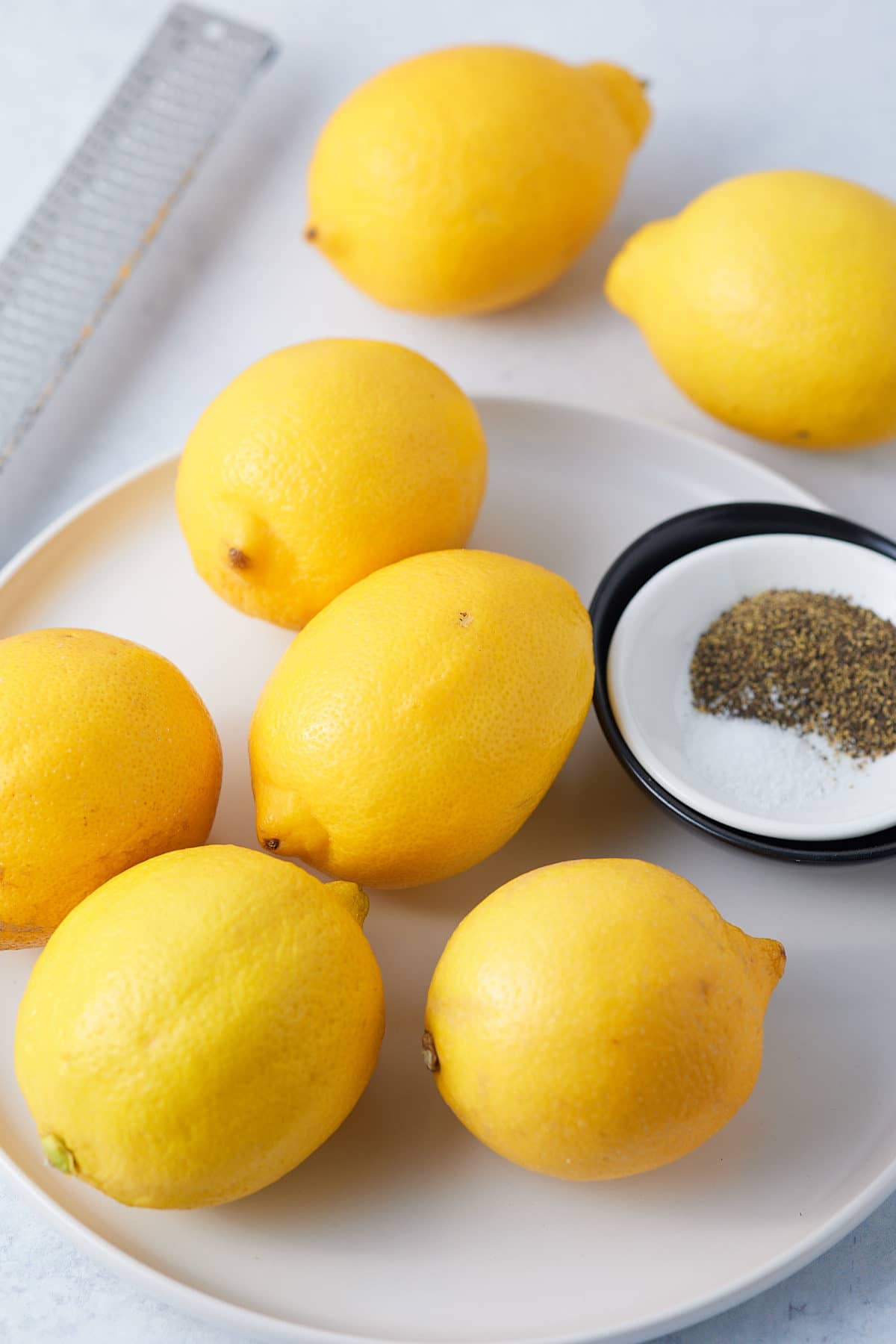 Apples
January is also a great time to enjoy apples, with several varieties being in season. Apples are a classic favorite for snacking and baking and are nutritious and full of fiber. Biting into a fresh apple can bring out the flavor and texture of this delicious fruit.
Apples can be used in sweet and savory recipes, making them a versatile option for meal planning. Many apple varieties are available this time of year, so don't be afraid to try something new!
Whether you slice them for use in salads or bake them into a pie or crisp, apples are sure to bring a welcome sweetness and crunch to your winter meals. Enjoy the flavor of apples this season, and make sure to add this classic favorite to your grocery list!
Try these southern fried apples or air fryer-baked apples.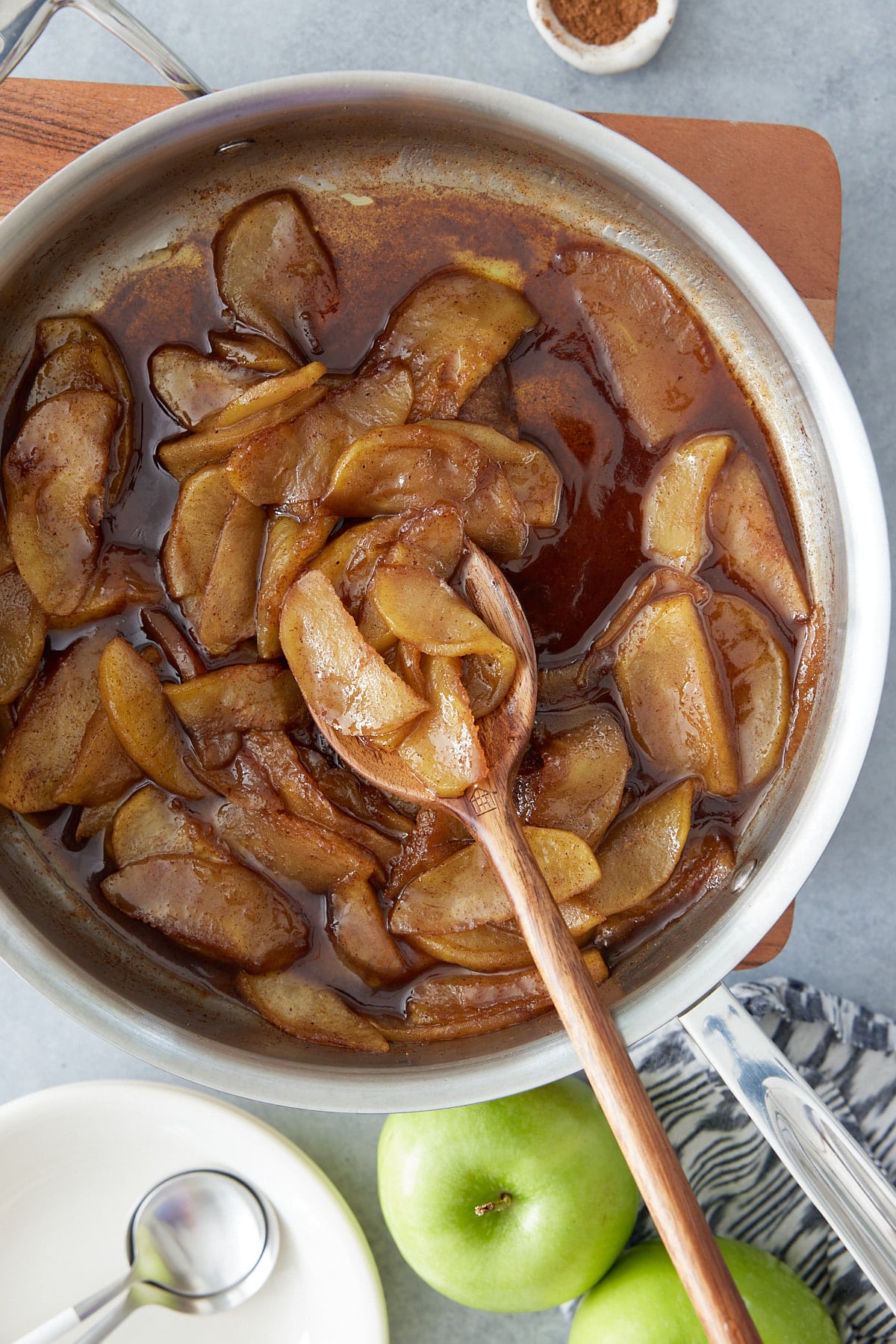 Vegetables in season in January
Root Vegetables
January is a great month to take advantage of root vegetables, as many root crops are coming into season. Such root crops include carrots, turnips, and celery root. Not only are root vegetables delicious to eat on their own, but they can also be included in various recipes for extra flavor and texture.
Soups and casseroles often include root vegetables to add flavor and the natural sweetness from the root vegetable helps to add a nice balance of flavors. In addition to being flavorful, root vegetables can provide essential vitamins and nutrients to help keep your diet balanced.
Carrots
January is a great time to enjoy carrots, as they are in season during this month. Carrots are one of the most popular vegetables and can be used in both savory dishes and desserts.
Not only do carrots taste delicious, but they also provide essential vitamins and minerals for our bodies. Roasted carrots make an excellent side dish when combined with other vegetables and seasonings, while raw carrots can be added to salads to give them a crunchy texture.
Carrots are also great for baking, as they provide a natural sweetness that is sure to please any sweet tooth.
Try these air fryer carrots or this delicious carrot juice recipe. If you're looking for comforting recipes, try this creamy carrot and lentil soup.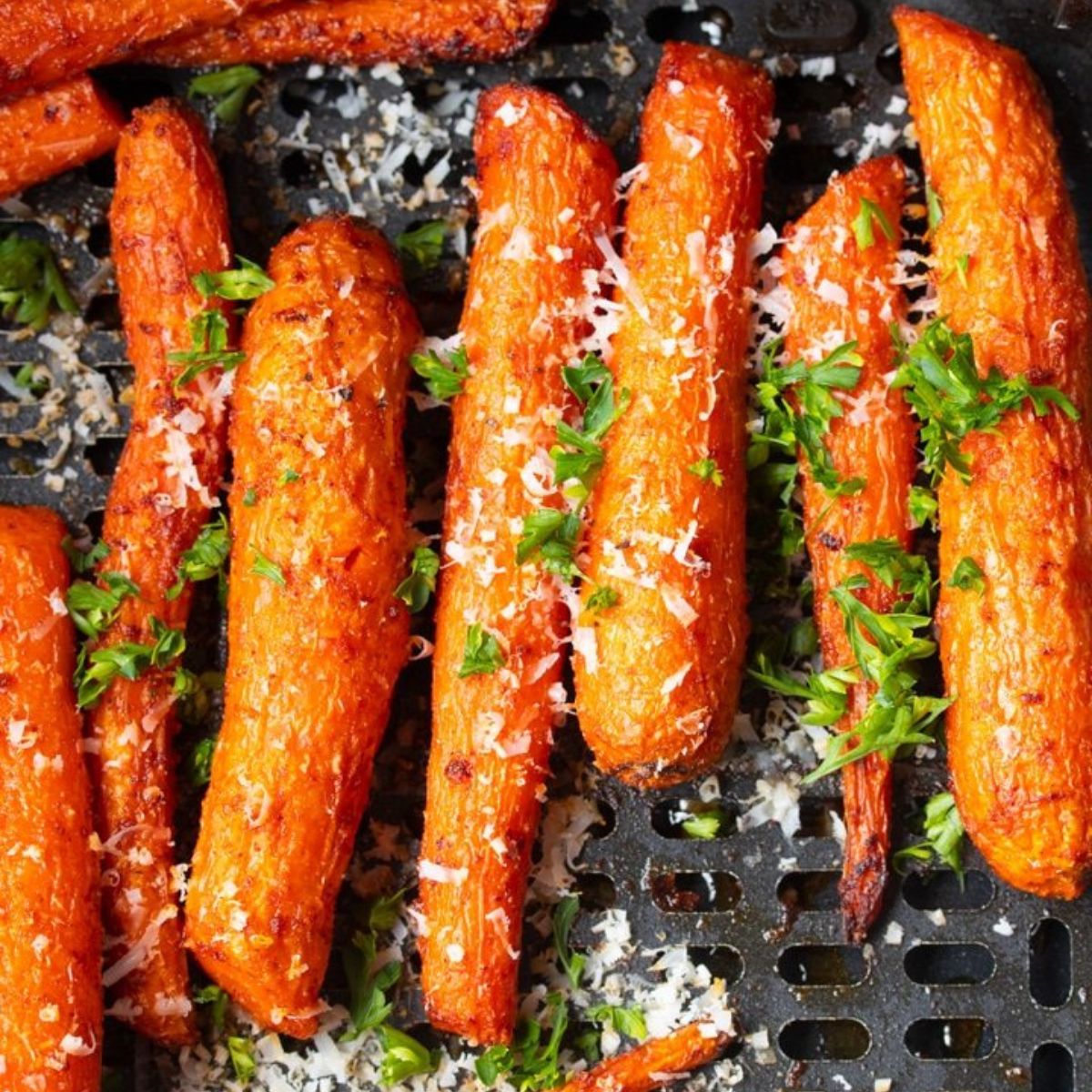 Sweet potatoes
Sweet potatoes are an excellent source of fiber and vitamins, making them a nutritious addition to any meal. Sweet potatoes can be used for savory dishes such as casseroles or roasted vegetables or for sweeter dishes such as pies and bread. Sweet potatoes can also be mashed for a creamy side dish or made into fries for a tasty snack.
We have a ton of delicious sweet potato recipes on the blog. You could start with this delicious sweet potato salad or, for a more indulgent recipe, these candied sweet potatoes.
Rutabaga
January is a great time to enjoy rutabagas, as they are in season during this month. Rutabagas are an excellent source of vitamins and minerals, making them a nutritious addition to any meal. Rutabagas can be used for soups and stews or even roasted and mashed for a delicious side dish.
Try this easy and delicious roasted rutabaga recipe.
Leafy Greens
January is a great time to enjoy leafy greens, as many types, such as kale, spinach, and collard greens are in season. Leafy greens are an excellent source of vitamins and minerals, making them a nutritious addition to any meal. Leafy greens can be used in salads, soups, stir-fries and even smoothies.
Leafy greens can be enjoyed raw or cooked. For raw options, try this delicious kale salad that is covered in a sweet and tangy vinaigrette. You can't go wrong with this classic collard greens recipe for cooked options.
Leafy greens pair well with protein dishes and can be a part of a bigger meal. Try our spinach-stuffed chicken or this salmon wellington for entrees with greens as an ingredient.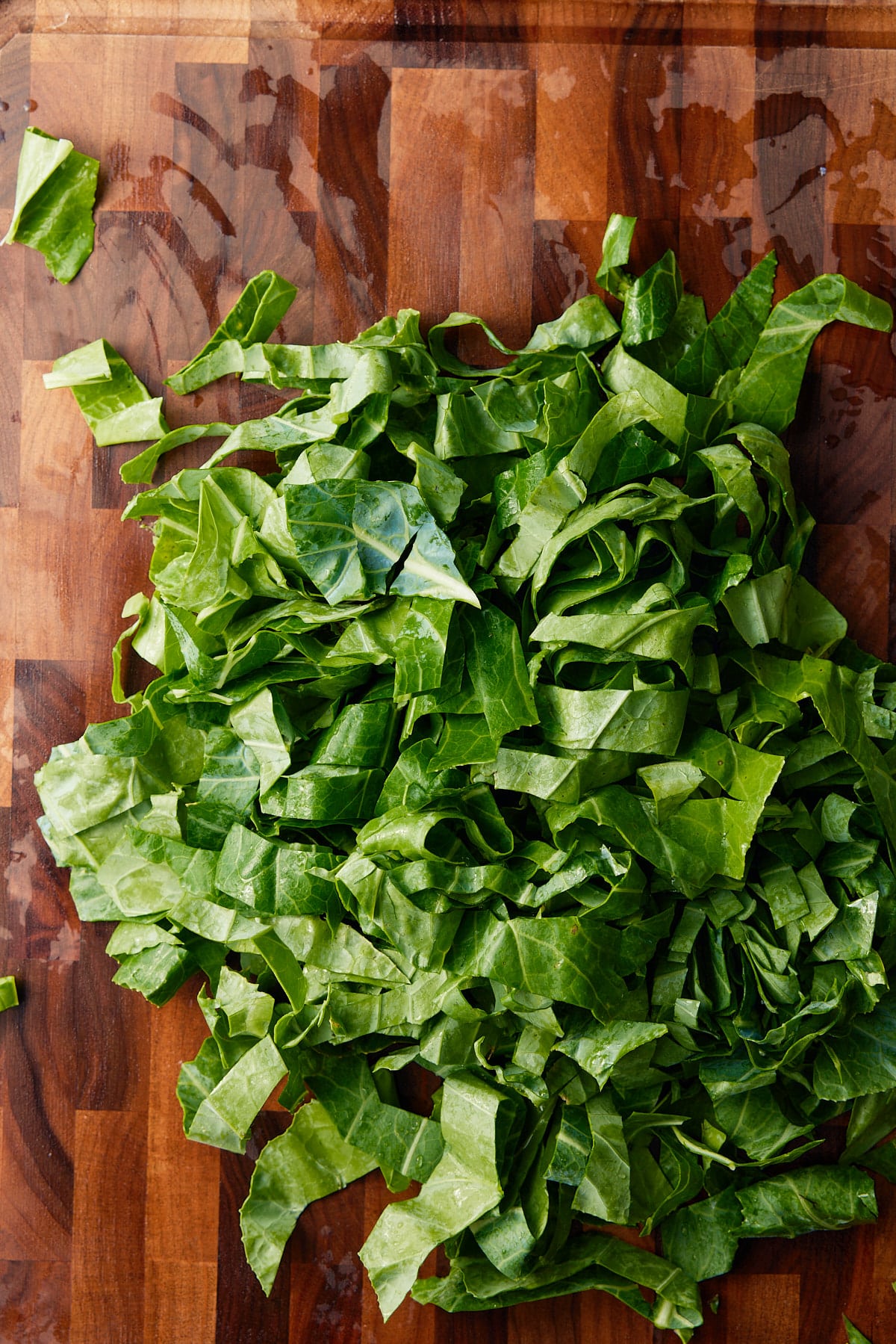 Aromatic Vegetables
Leeks are in season during the month of January. Leeks are a type of aromatic vegetable that add flavor and texture to dishes. they can be used in soups, stews, salads and more. their mild onion-like flavor makes them a great addition to any meal.
I love to add leeks to pickled recipes, like this pickled shrimp recipe.
Legumes
Although these are available year-round, January is a great time to enjoy legumes, as many types such as lentils, chickpeas and beans, are in season. Legumes can give dishes extra flavor and texture while providing essential vitamins and minerals.
Lentils are often used in soups and stews for added protein, while beans can be used to make flavorful dips or veggie burgers. Chickpeas are great for salads, curries, and even smoothies.
Try this quick and delicious snack of crunchy air fryer chickpeas. And if you're looking for a comforting soup, you'll love this lentil soup with sausage. For bean options, this black-eyed peas salad is a family favorite.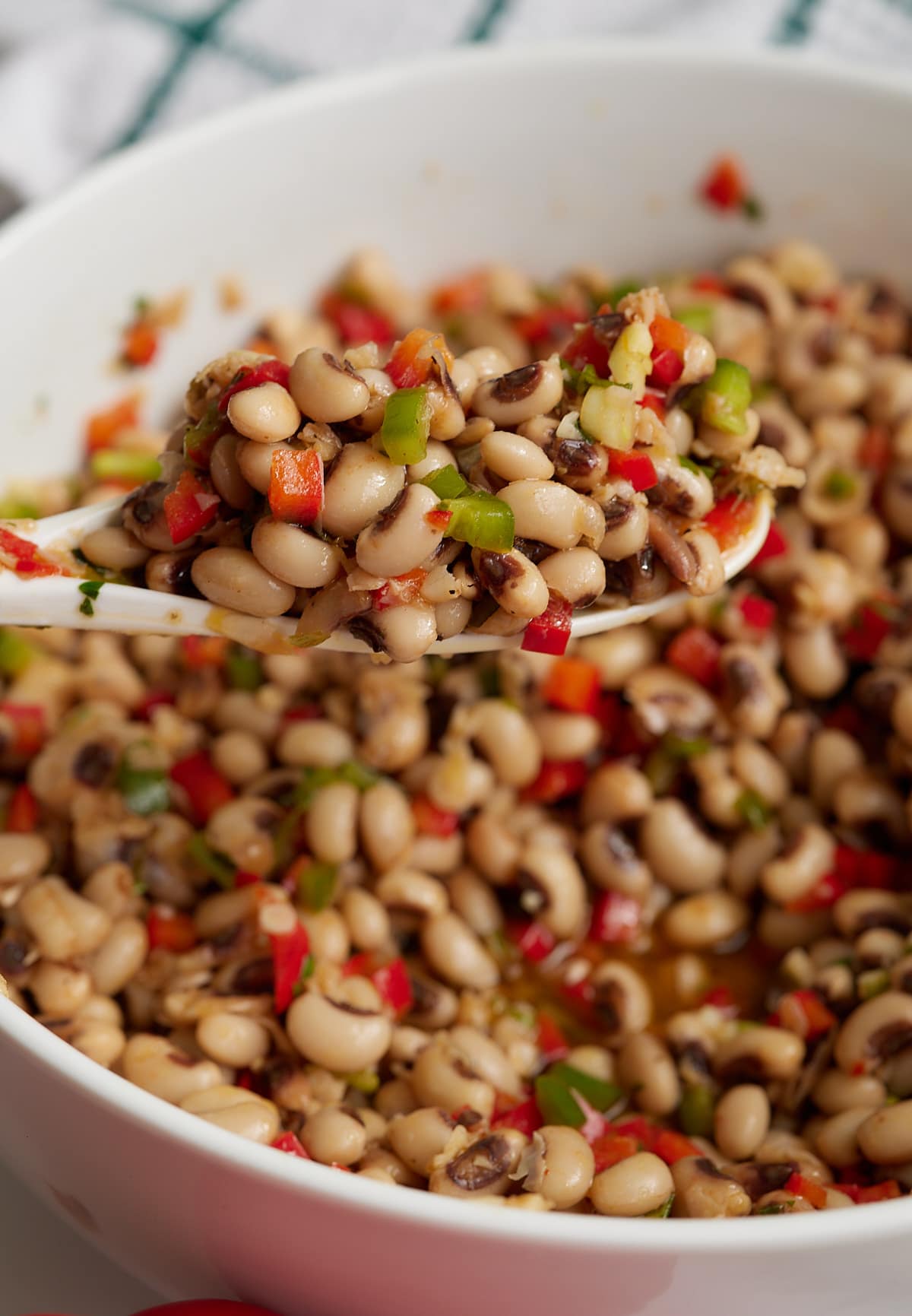 As always, I hope you found this produce guide helpful. For other similar guides, check out my how-to-store fresh herbs guide.